Nokia 2 Amazingly Scales Through Scratch, Burn & Bend Durability Tests
HMD Global first unveiled its cheapest smartphone yet, the Nokia 2 about two months back. The phone is plainly a budget smartphone but has now been revealed to have Nokia's trademark durable build in a Durability test carried out by Zack Jerry and uploaded to his YouTube channel JerryRigsEverything.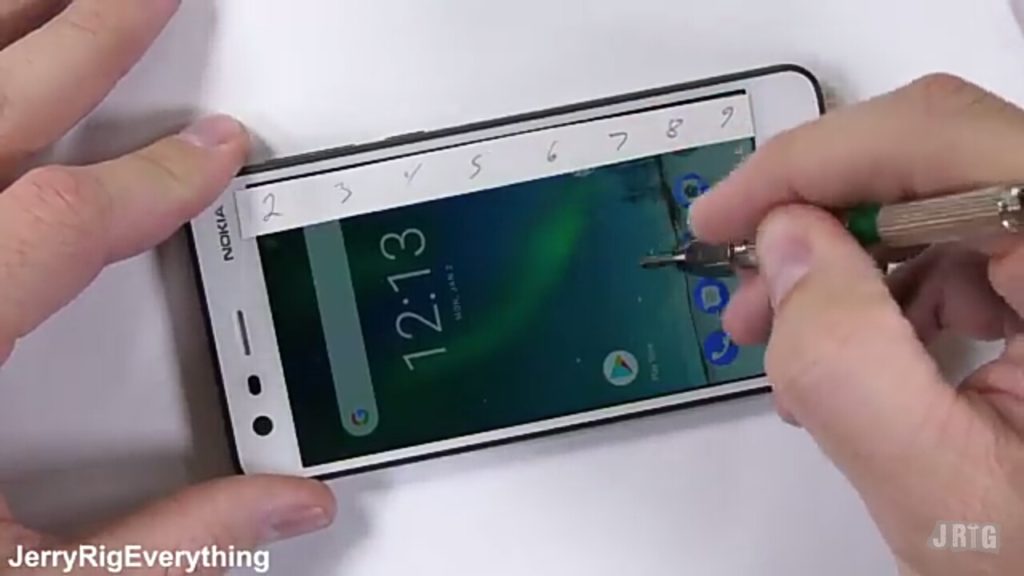 The test video shows the Nokia 2 being subjected to several tests and the first of them all is the scratch test where the device is scratched with a Mohs hardness pick set, keys, and a razor blade in order to measure its resistance to scratches. The YouTuber was able to detect that the Nokia 2's display and front-facing camera are protected by a sheet of Corning Gorilla Glass 3, which is uncommon for low-end devices. The Corning Gorilla Glass 3 features a Mohs hardness rating of six, making it resistant to scratches from coins and keys. Unfortunately, the display can be mutilated by sand since the particles are made from harder materials.
The rear camera and LED flash is also noticed to have a glass protective cover which is an improvement over the plastic-covered Nokia 3 rear camera setup. Also, the earpiece has a thin sheet of vinyl protecting it. The rest of the Nokia 2's covering, as well as the power button and volume rockers, are all made of metal.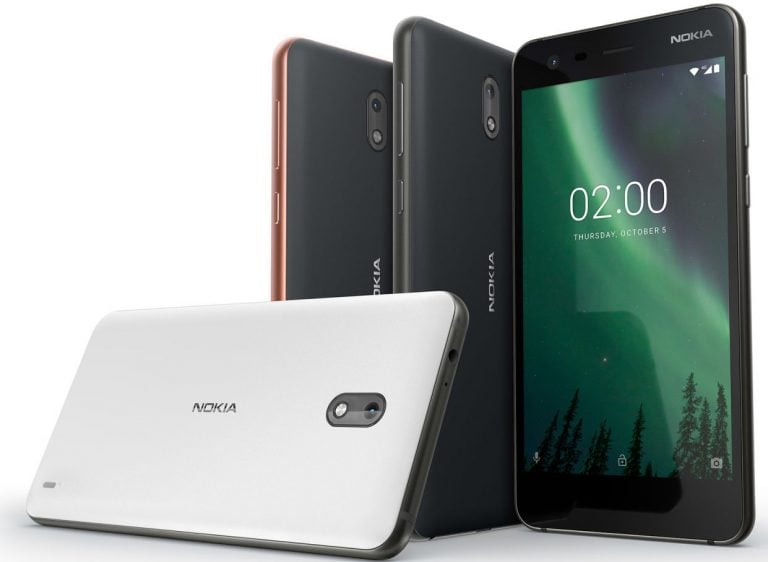 After the scratch test, the smartphone was also subjected to a burn test where a lighter fire was placed close to the display in order to determine the amount of time it would take before the pixels temporarily shuts down. That happened in just 5 seconds and the Nokia's 2 IPS LCD display started changing to black. The good thing is the display recovered after a few seconds. This is amazing, considering that AMOLED displays usually don't recover when they are subjected to same burn test.  Finally, a bend test was carried out to ascertain whether the Nokia 2 can withstand extreme force from either the back or the front and the device didn't disappoint on this one.
Read Also: Nokia 2 Launched With 5-Inch Display And Snapdragon 212 Processor
The Nokia 2 features a 5-inch IPS LCD display with an HD resolution of 1280 x 720 pixels. The device is powered by a Qualcomm Snapdragon 212 processor having a Quad-core CPU while an Adreno 304 GPU fires up the graphics. The budget nature of Nokia 2 is well reflected in the 1GB RAM and 8GBof internal storage it packs. Thankfully, the internal storage can be expanded up to 128GB via microSD card. Crammed into the device is a massive 4,200mah non-removable battery. It runs Android 7.1.1 Nougat but will get upgraded to Android 8.0 Oreo in no distant time. You can take a look at the video from below.