LeEco Is Back! Releases 10 New TVs Under Lean & New Series
Just when we thought LeEco's  collapse was all done and dusted, the company has made a remarkable comeback into the tech gadget scene with the launch of a number of smart digital TVs in China. The company seems to have charted a new course for itself under a new management in the absence of founder Jia Yueting. But LeEco seems to be taking things slowly by  reducing its business lines. For now, the smartphone business seems to be on a hiatus as no new model has been added in recent times. Instead, the once sprawling tech giant has shifted its focus to Smart TVs, apparently to leverage on its internet services business.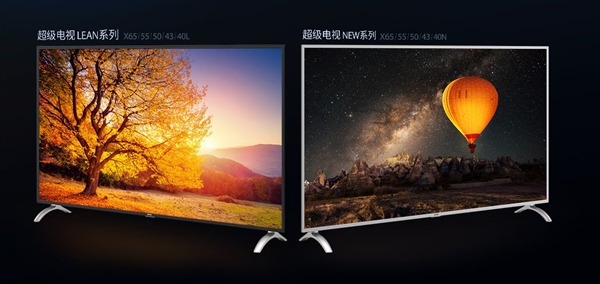 Today, the ailing tech giant launched several smart TVs under two new lines dubbed Lean and New series. The two series are made up of a total of 10 new models of varying sizes ranging from 40 – 65 inches. The new Smart TV series is said to built with the focus on the family and provides a completely open platform with a host of internet services available to users.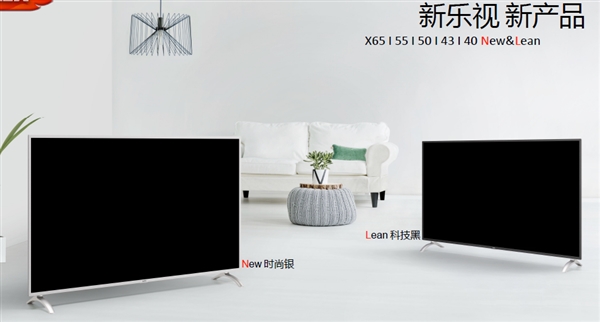 The LeTV Lean series is made of the following models; X40L / X43L / X50L / X55L / X65L with the price starting at 1899 yuan (~$290). On the other hand, the New series is comprised of the following models; X40N / X43N / X50N / X55N / X65N starting at 2099 yuan (~$320). The New series is obviously the high-end series and the price goes as high as 5799 Yuan (~$885) for the top-end model.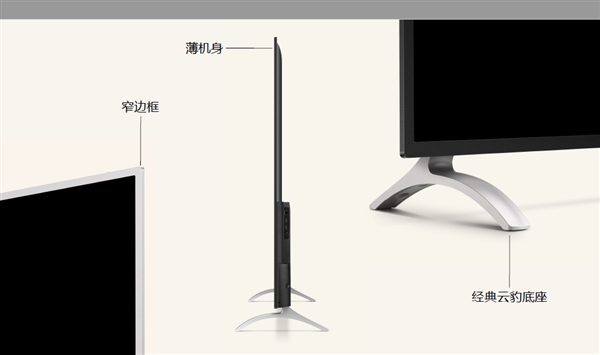 The models differ slightly in their configuration but in terms of image quality, the new generation products still retain Leco's super TV's unique color management engine. Most of the products support HDR technology. The Smart TVs utilises a unique SDR to HDR processing technology which converts SDR contents into HDR display effects thereby enhancing the user's viewing experience. Onboard the smart TV series is the Mstar quad-core processor while the entire product range comes with 16G flash memory. Providing the interface is LeEco's custom EUI 6.5 operating system bringing with it lots of new features to the Smart TVs.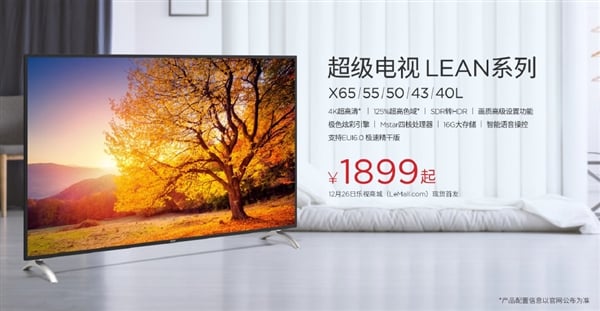 The New and Lean series LeEco Smart TVs are presently available in China via LeEco's LeMall.