Apple Files Patent Application For Long-Range Wireless Charging With Power Scheduling
Apple has filed a patent application with the US Patent and Trademark Office which aims to solve the problem of long-range wireless charing. However, there is also one more addition to the proposed solution — power scheduling.
As usual, the patent application filed by Apple has the wordings as general as possible – encompassing both wired and wireless charging. However, the company's focus is clearly on the long-range wireless charging.
Along with providing long-range wireless charging solution, the patent also describes an unique power scheduling system that enables users to set up wireless charging transfers in a particular order. For example, you can set your iPhone to get the power first, followed by iPad and then the Apple Watch.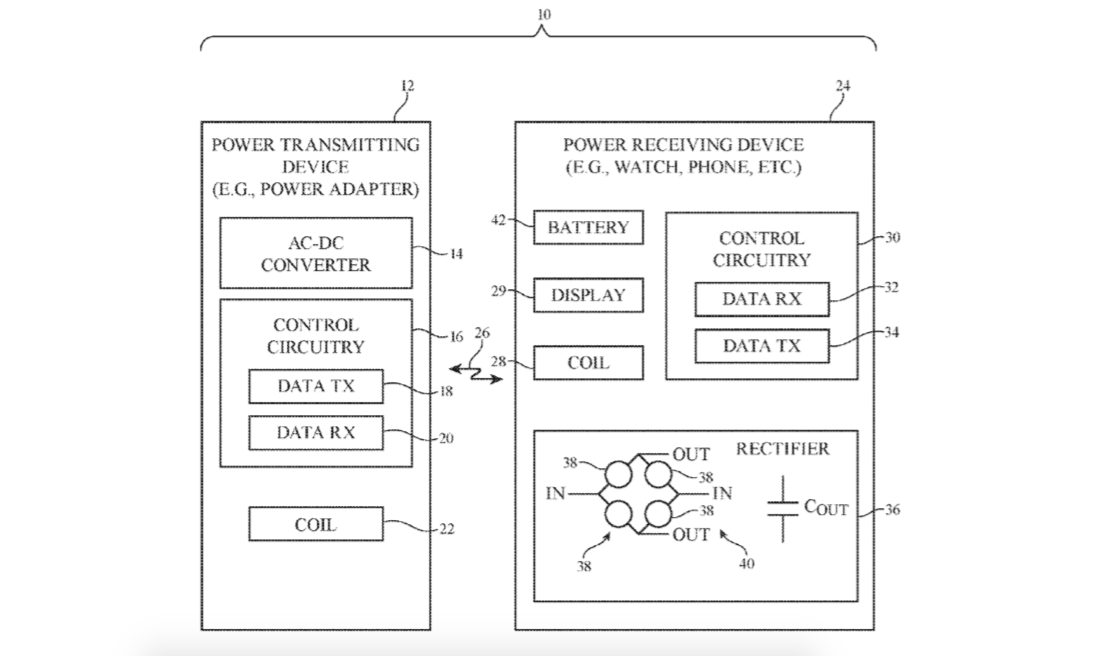 This long-range wireless charging system from Apple is similar to that of Energous' WattUp — a 'power-at-a-distance' wireless charging system, which was recently approved by the Federal Communications Commission (FCC). However, the solution from Energous lacks the power scheduling feature.
The patent application from Apple notes that it is "configured to wirelessly transmit power over the wireless power transfer link." The summery of the patent says that the "system may have a power adapter with multiple ports for supply power."
The company has said that the electronic devices for charging purposes may include devices such as cellular telephones, wristwatch devices, laptop computers, and tablet computers. Further, it adds that the power adapter may supply power using wired links and wireless links.
Read More: Gizmochina Explains: Wireless Charging
Apple has filed two patent — one deals with scheduling for a truly wireless charger while the other explores hiding wireless charging equipment inside other structures, such as enclosures, furniture, vehicles, etc. The first patent was filed on June 9, 2017, and the second was filed on June 1, 2017. While both application were published a couple of days ago, neither of them have received approval.
(via)