FCC Approves WattUp 'Power-At-A-Distance' Wireless Charging System
In a step towards making wireless charging even easier, Federal Communications Commission (FCC) has approved first wireless charger that has the ability to charge any wireless charging supported device from a distance of around three feet.
Energous, a San Jose-based startup has announced that it has received the first such FCC certification for the "power-at-a-distance" wireless charging system. The mechanism uses its WattUp Mid Field transmitter, which converts electricity into radio frequencies and then beams the energy to nearby devices which packs a corresponding receiver.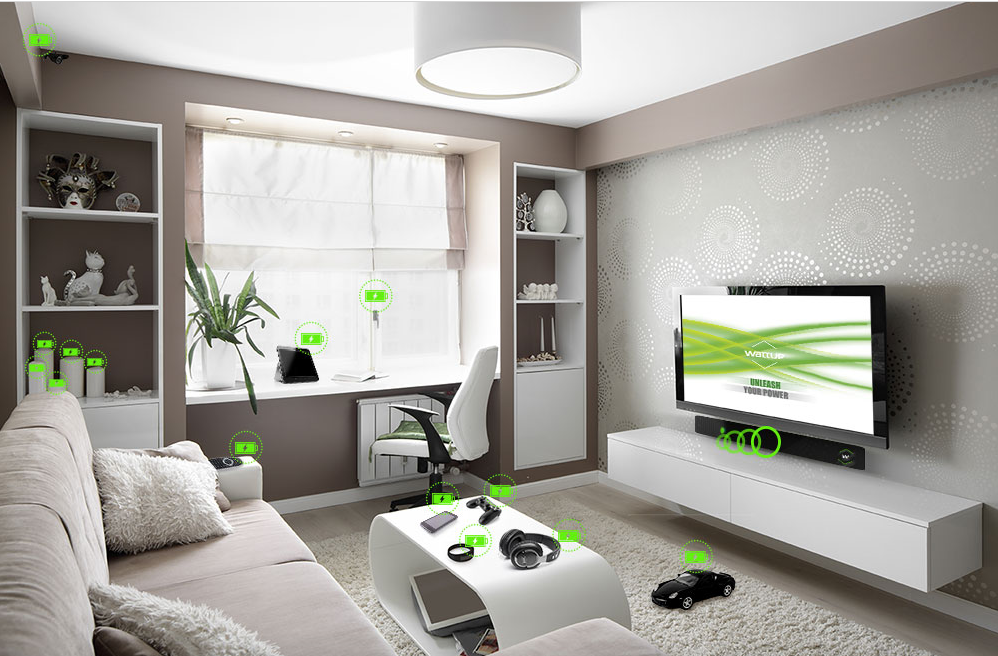 Currently, the wireless chargers require devices to be in physical contact. Energous' WattUp is addressing that and has eliminated the need for the device to be in physical contact with the charger. The company is also working on a device with 15-foot long-range support which has not been approved by FCC yet.
According to the company, WattUp is capable enough to charge multiple devices simultaneously and should work on any number of devices — from smartphones and tablets to keyboards and earphones, as long as those devices are equipped with the right receiver.
Interestingly, the ecosystem is manufacturer-agnostic, meaning that the user only requires the WattUp transmitter. With this, if you're using a Samsung smartphone with the transmitter made by Sony or any other company, the charging system will still work.
Ensuring convenience, the entire "power-at-a-distance" setup can be easily controlled using a mobile application. Users can stop charging a particular device from the application and start the charging again without any hassle.
Read More: Researchers Connect 3D-Printed Objects Over Wi-Fi Without Electronics
Currently, the company doesn't have any retail-ready product for this technology. However, the company is planning to show off its technology at the upcoming Consumer Electronics Show (CES) 2018 in Las Vegas. There is a possibility that Energous could start selling the device to public from the second half of 2018.