NTONPOWER is my Favourite Charging Station Yet! FULL REVIEW
I have tested quite a few charging stations, USB hubs and other charging solutions of the time but the problem is always the same – these gadgets are useful but they also create a huge mess of cables. I've been using the NTONPOWER charging docking station for more than 2 months and I have to say this is my favorite charging station I have tested so far. Learn more in our full review.
UNBOXING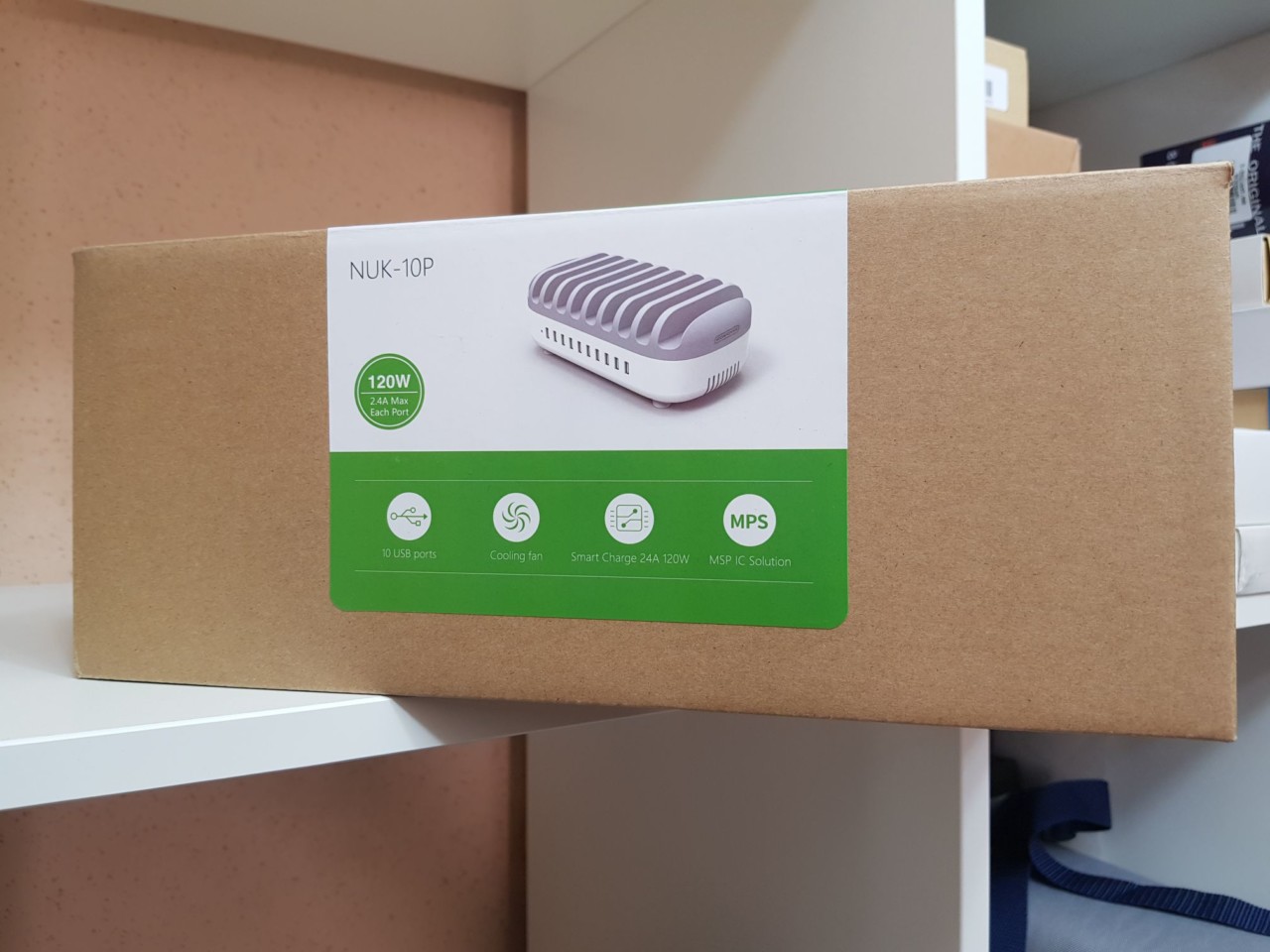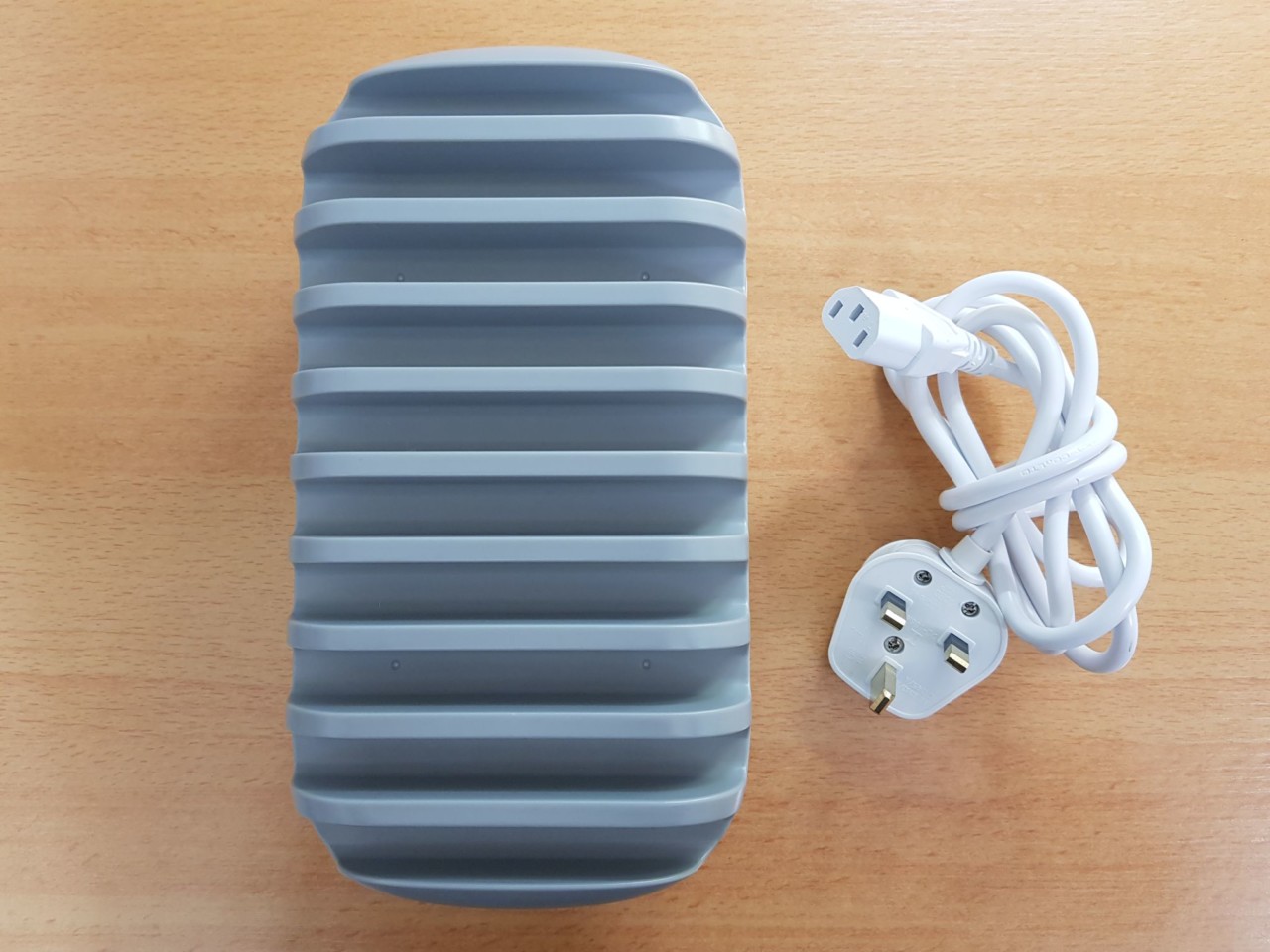 The NTONPOWER charging docking station comes in a simple yet neat box. Inside of It, you will find a docking station itself, some paperwork and a quality cable.
DESIGN and FEATURES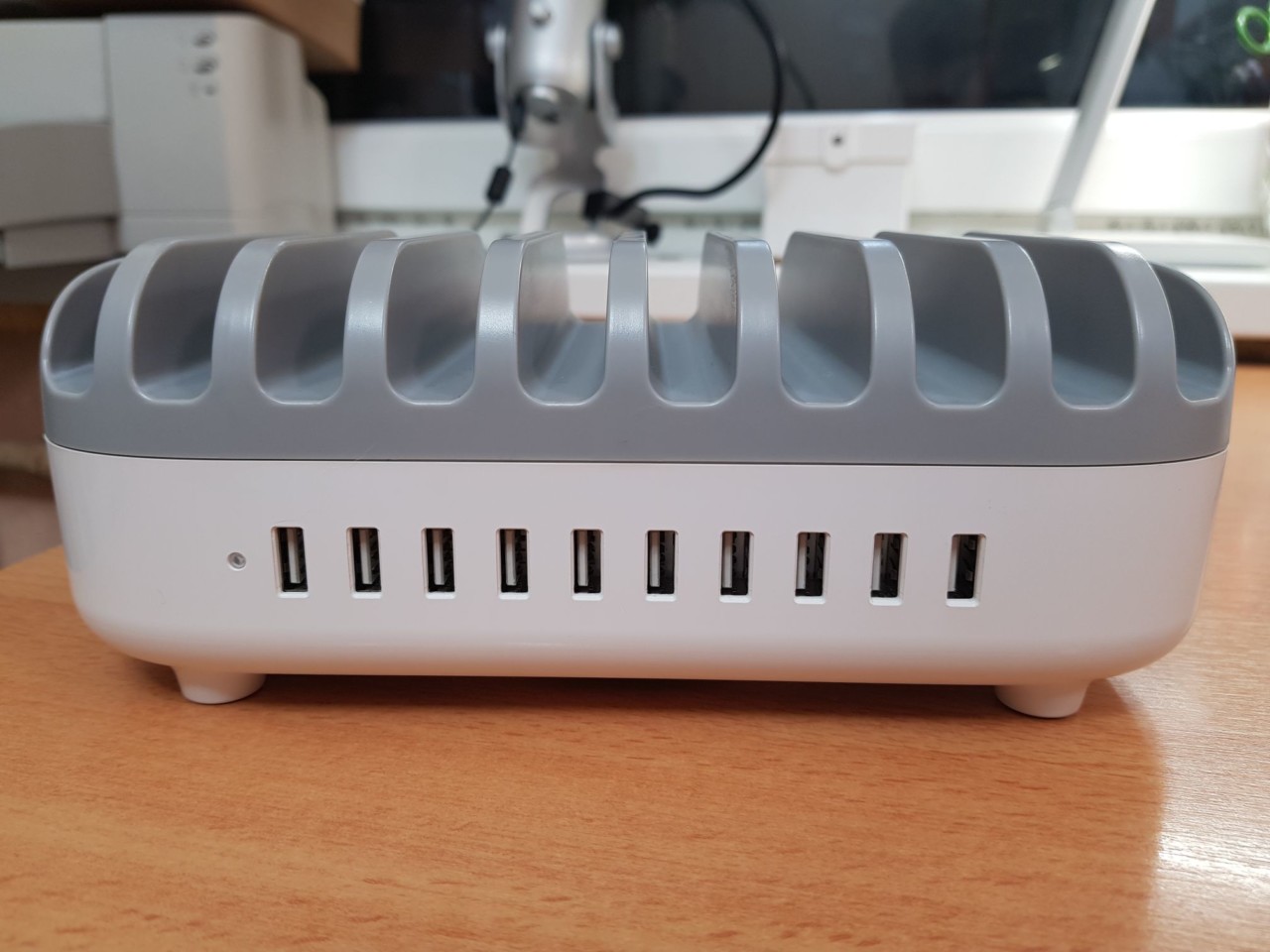 At the first glance, this device looks completely different to other charging stations on the market. I'm sure there are similar models but this one can charge up to 10 devices at the same time.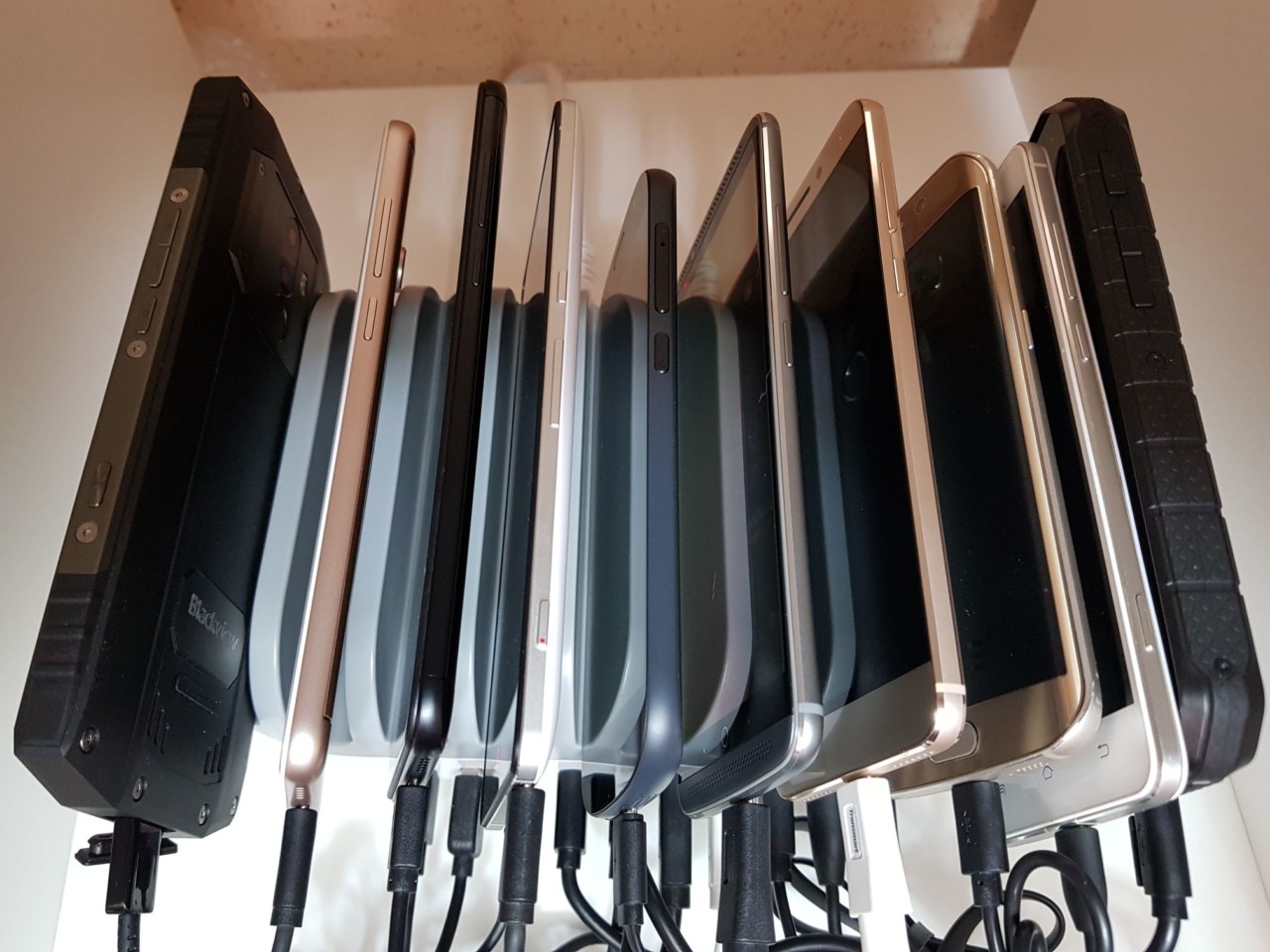 The total output is 120W, meaning that it can charge up to 5V 2.4A per port, which means you can charge 10 phones/tablets or other devices simultaneously.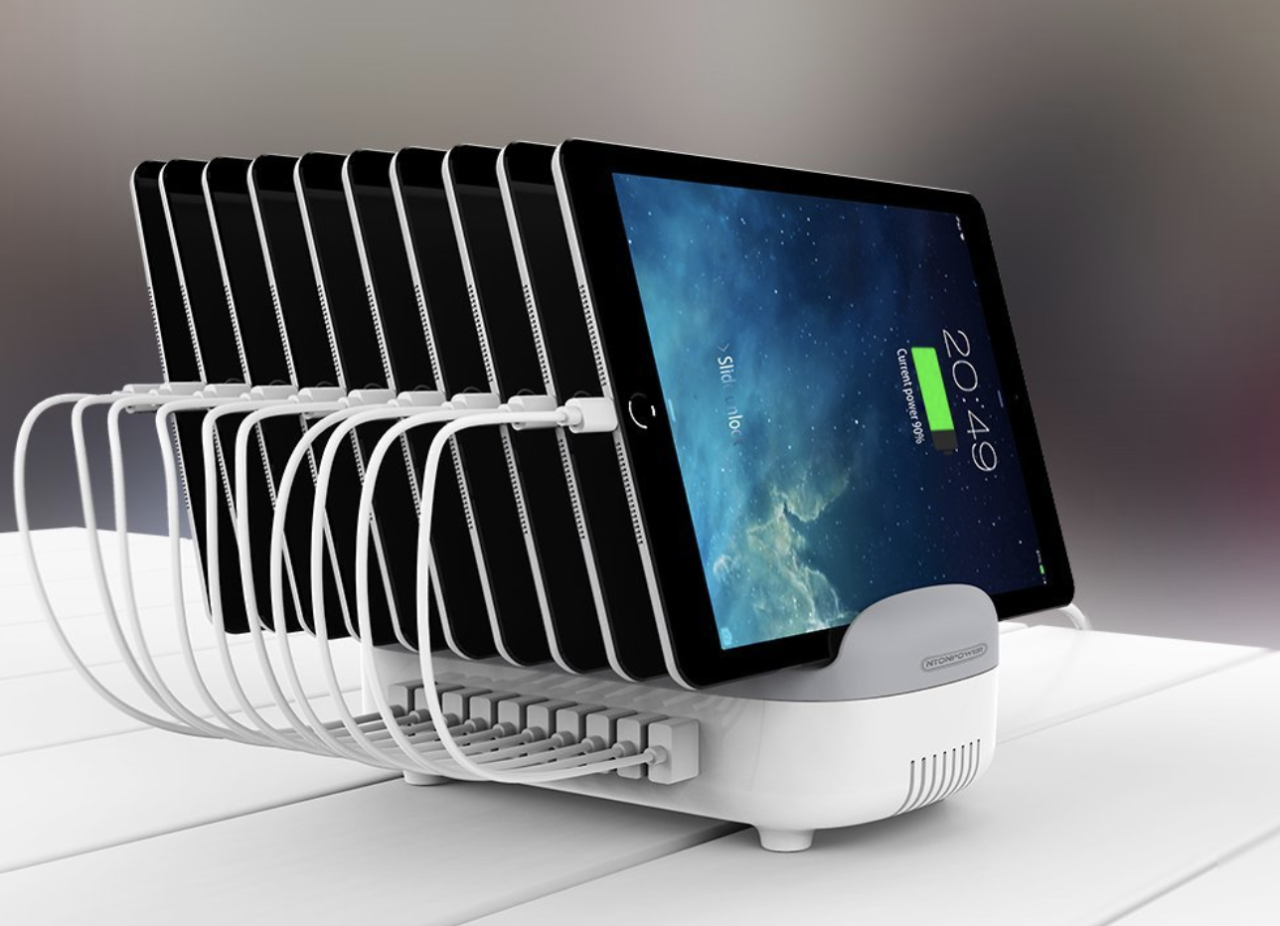 The manufacturer recommends using short USB cables for better aesthetics.
As you can see, I had just a few short ones while other cables were pretty long, so I had to roll them up. I will buy a pack of short cables soon.
However, if you have plenty of cables already, I suggest you simply turning the charging station around, so you will hide all the cable mess.
The device is made of quality plastic and it does not feel cheap at all. It has on/off switch and LED notification light on the sides.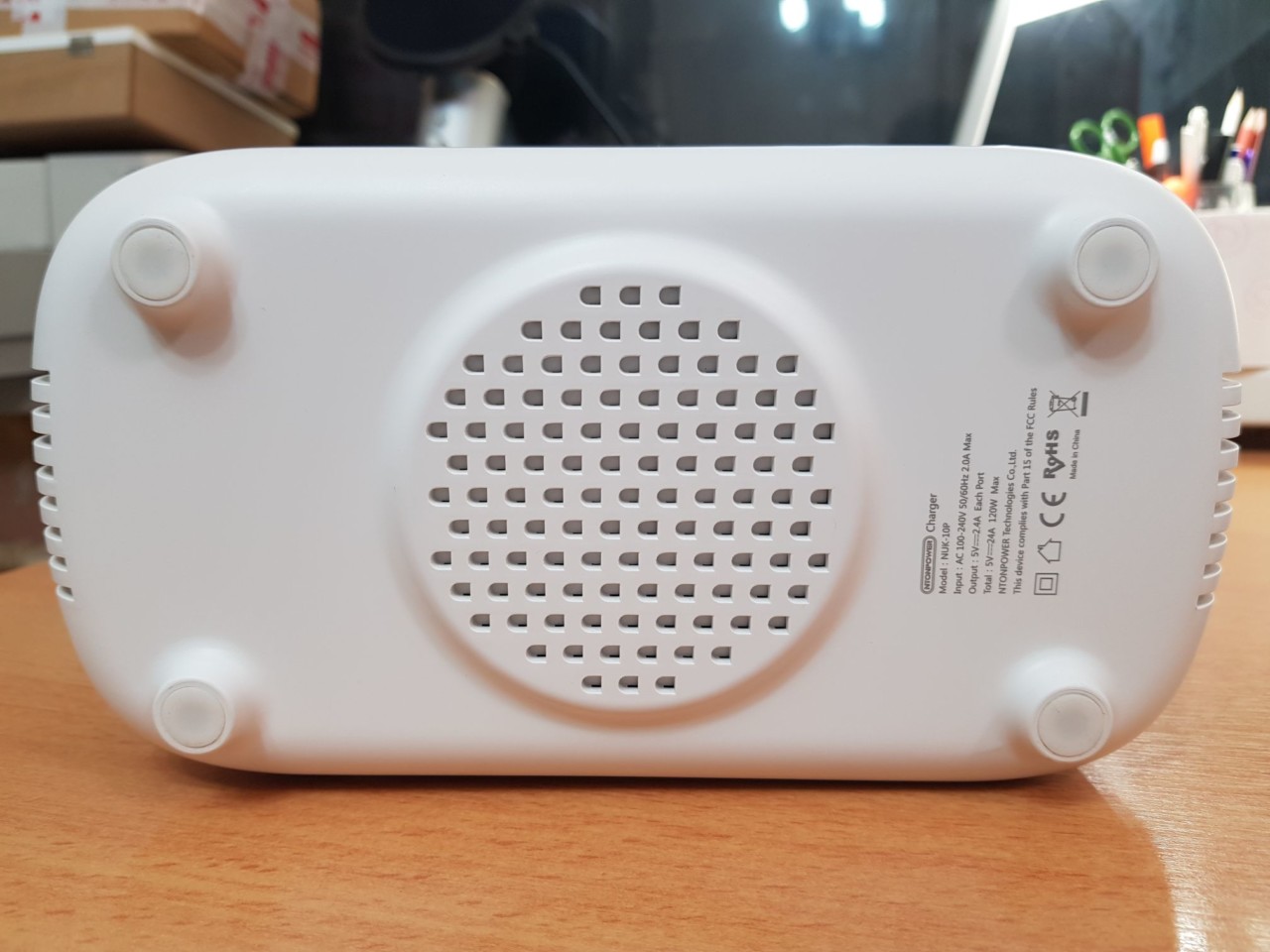 On the bottom, the rubber pads prevent the device from sliding on the table. Finally, there is a smart cooling system, which senses if the charging station reaches a high temperature to automatically shut it down. It has never happened to me even if I charged all 10 devices at the same time, meaning that the station does not overheat.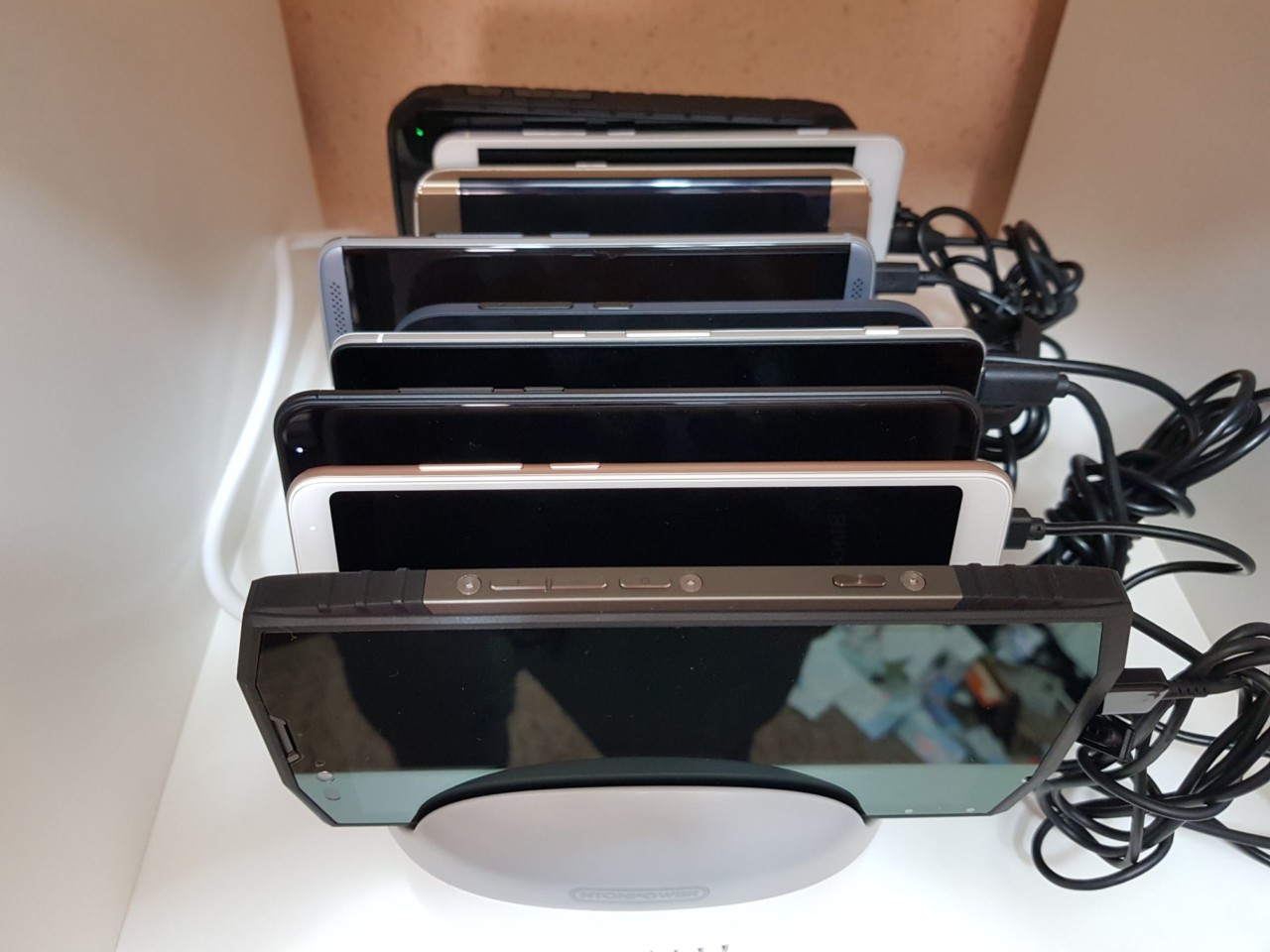 The slits can easily fit any size smartphones (including thick rugged phones), tablets or other devices.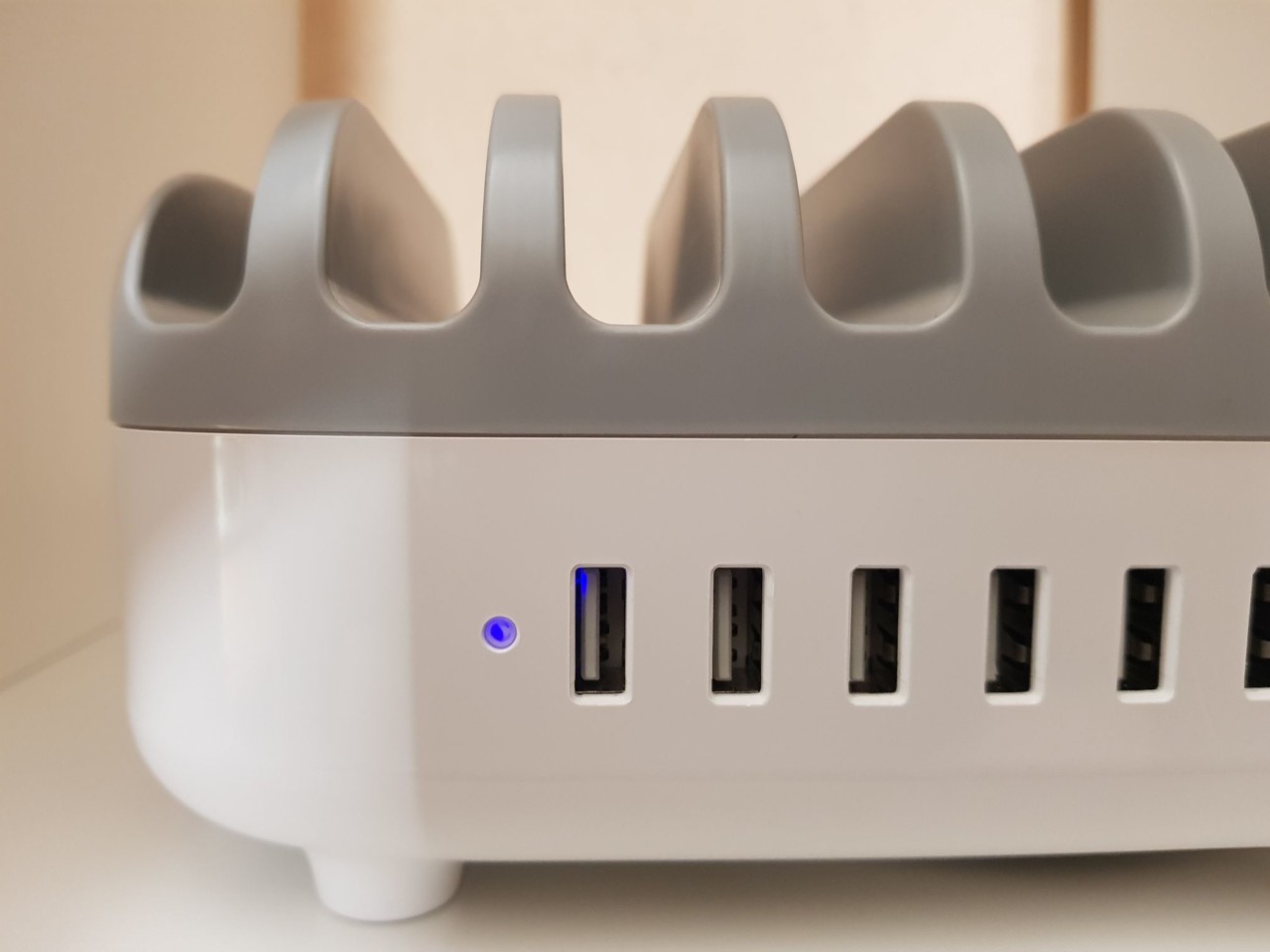 As most of the charging solutions on the market right now, the NTONPOWER charging docking station uses smart technologies to adjust and distribute optimal output for a safe and fast charging. Also, the built-in security chip prevents the charging station from overheating, overcharging the devices and so on.
CONCLUSIONS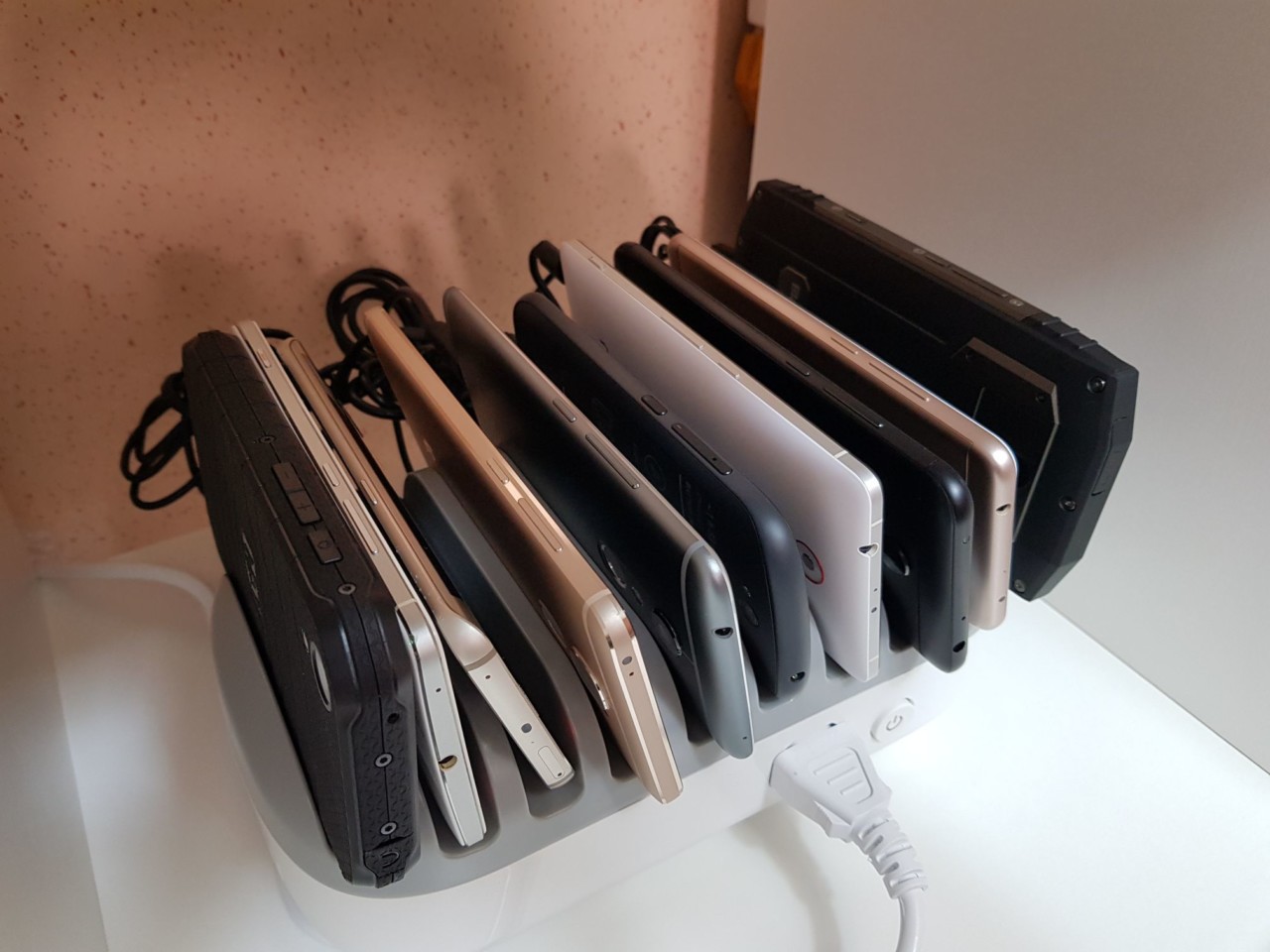 Overall, I'm really happy with the NTONPOWER charging docking station as I've been using it for more than 2 months now. It made my life easier since I always have plenty of phones or other gadgets to charge. Now I can store them neatly and safely. The only thing that I would recommend you to do is to buy short USB cables, so all your gadgets look nice and neat while being charged. Other than that, $80 may sound steep for some but given the unique design, functionality and overall feature set, the NTONPOWER charging docking station is a very easy buying recommendation.