Xiaomi Mi Mix 2 Gets 300 Yuan Discount On All Models. Better Days Ahead?
Xiaomi's 2016 Mi Mix is credited to have spurred a shift to 18:9 full-screen smartphones and it wasn't much of a surprise when the company released the Mi Mix 2 in continuation of the full-screen trend. The Mix 2 features much more reduced bezels than the Mi Mix and retains the 18:9 aspect ratio.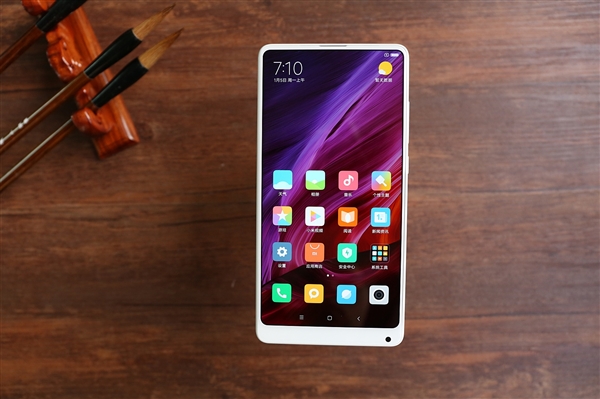 The Mi Mix 2 starts at 3299 Yuan (∼$506) for the base model with 6GB RAM + 64GB storage. While the higher 8GB RAM +128GB storage variant goes for 4,699 Yuan ($724). Just four months after its launch, the Mi Mix 2 variants have had their prices slashed by 300 Yuan ($46) on Taobao (Tmall) in China. This 300 Yuan discount sees the prices going down to 2999 Yuan ($462) for the 6GB RAM variant and 4,399 Yuan (~$677) for the 8GB RAM variant. We don't know the reason for the price slash but it looks like a temporary offer that could elapse soon. Nevertheless, the price slash is suggestive that the device may soon see its price getting more competitive on all major sales channel as the day goes by. Quite curiously, you could get it for even less outside China as GearBest recently offered the 6GB Mi Mix for $439.99 with coupon. But ordinarily, it is listed for $462, at par with the Tmall price. Who's waiting along with me until the base variant is priced at $350-$400 before picking up a unit? That might happen sooner than we expected.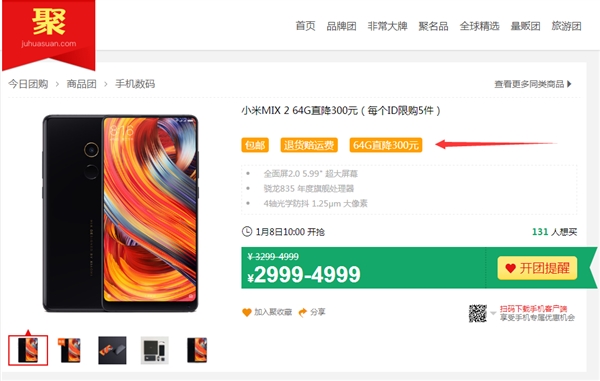 Read Also: Xiaomi Mi Mix 2 Review – The Bezel-less BEAUTY with a few Flaws
As a reminder, the Xiaomi Mi Mix 2 features a 5.99-inch FHD+ display with a resolution of 2160 x 1080. It is powered by a Snapdragon 835 chip with an Adreno 540 GPU. The processor is backed by a 6GB RAM on some models while there are three storage versions; 64GB, 128GB, and 256GB. There is also an 8GB RAM + 128GB Special Edition. The Mi MIX 2 packs a single 12MP Sony IM386 sensor at the rear as well as a 5MP selfie camera. There is a 4,400mAH battery under the hood with QC 3.0 and a rear-mounted fingerprint sensor. There is also dual WiFi band support and it supports 43 bands, 22 of which are LTE bands, including band 20. The Mi MIX 2 runs on MIUI 9 based on Android Nougat, is available in black only except for the Special Ceramic edition.
Update: Here is a coupon code for Xiaomi Mi Mix 2: 1BGMix264, $35 off, here is the buy link: Banggood
(source)