Chuwi to unveil a Convertible, an Android tablet and a Mini PC at CES 2018
by Michele Ingelido Jan 9, 2018 6:47 am0
Together with many of the biggest tech companies, even Chuwi will attend the Consumer Electronics Show that will be held in Las Vegas from January 9 to January 12, and according to the latest information, it will unveil new interesting products. First of all, we will see the CoreBook convertible tablet, a 2 in 1 which has been launched through the crowdfunding platform Indiegogo and garnered great success.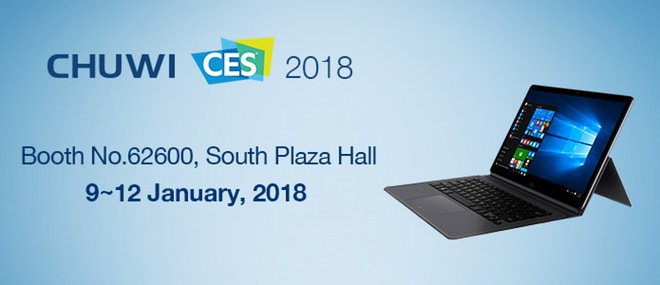 In December, the company reached $200,000 on IndieGoGo and it has set a new goal. If the new goal will be reached as well, the company will offer a free SSD upgrade to the customers who have supported the campaign. Besides the CoreBook, the company will probably unveil the Hi9 tablet at CES 2018.
It will be an Android tablet with an 8.4-inch display that will show images at a Quad HD resolution of 2560 x 1600 pixel. Under the hood, the tablet will sport a MediaTek SoC, paired with 4 GB of RAM and 64 GB of internal storage, expandable with a micro SD card. We also expect to see a new high-end mini PC by Chuwi at CES 2018. It will be called GBox Pro and it will sport a powerful Intel Core i5 CPU and, obviously, Windows 10.
For more CES 2018 coverage, check out this link!