Vivo Reveals The First Phone With Synaptics' In-Display Fingerprint Scanner At CES 2018
by Michele Ingelido ago4
Synaptics unveiled the first in-display fingerprint scanner late last year and the company also revealed that the first phone to sport the new technology would would be launched at CES 2018, in Las Vegas. And so it is: Vivo has just unveiled the first commercial phone in the world to feature a fingerprint scanner under the display. Unfortunately, the Chinese giant did not reveal the specs, the design and neither the name of its new phone, but we know for sure that the device is ready for mass production and it will be officially showcased soon.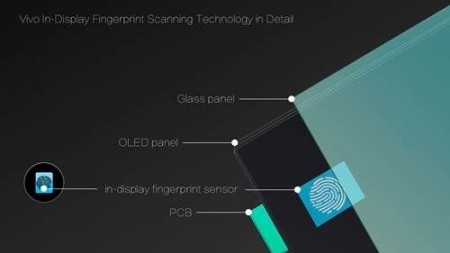 According to the senior VP at Vivo (Alex Feng), the device will provide a more comfortable authentication experience and it will be officially announced early 2018. We might even see it at MWC 2018 that will be held in February. The in-display fingerprint technology unveiled by Synaptics only works with OLED displays, and indeed, the handset will feature an AMOLED display. The fingerprint scanner will be placed between the glass panel and the OLED panel: when the finger will touch the glass panel, the OLED panel will illuminate the finger and the small chip will process the beams of light emitted.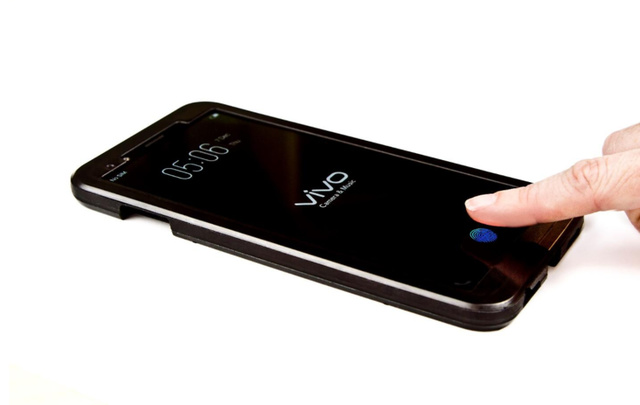 From what Synaptics has revealed, the new in-display fingerprint scanner that will be present on the Vivo phone will provide the same level of security as traditional fingerprint readers found on the actual smartphones in the market. On the other hand, the authentication process should be a bit slower. It is also worth mentioning that a fingerprint scanner cannot offer the same level of security of a well-made 3D facial recognition technology or iris scanner, which can recognize more unique elements in the face of the user.
So, do you prefer the comfort offered by an in-display fingerprint reader or the security of 3D facial recognition technologies?
(Via)
For more CES 2018 coverage, check out this link!