Huawei VR2 Promises IMAX-Like Virtual Video Experience
Huawei has unveiled its new Virtual Reality headset dubbed Huawei VR2 at CES 2018 in Las Vegas, United States. As the name implies, this is the second generation model of Huawei's foray into VR glasses. The first-generation Huawei VR glasses was launched around November 2016 offering a 360° FOV, Mate 9 Support and was priced at ¥599 (~$88).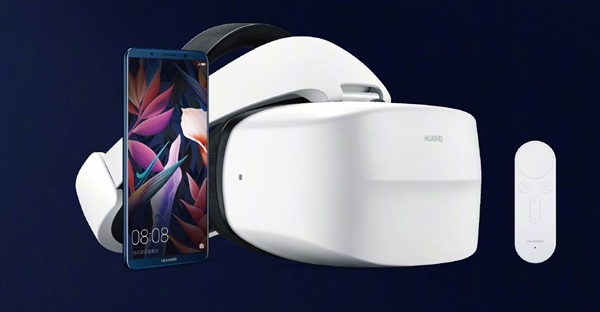 This latest Huawei VR2 headset was first announced on October 20 in China during the launch of the Mate 10 series for the home market and the price is way more than that of the first-gen as it is priced at 1,999 Yuan (~$307). This slightly high price tag is due to the fact that the Huawei VR2 is a standalone unit similar to Oculus and Vive. You won't need to slide in a compatible smartphone to view, rather you connect the phone, tablet or PC to the gadget via a USB Type-C port. This gives users access to the virtual worlds in 3K. For the avoidance of doubt, the VR2 comes with a resolution of  1,600 x 1,440 per eye and has a 90Hz refresh rate which should help reduce eye strain and motion sickness.

During the presentation of the Huawei VR2 headset at CES 2018, Huawei's CEO Yu Chengdong disclosed that on January 25, the VR2 will debut with support for IMAX virtual giant screen video experience in China. That is to say, it would go on sale on January 25 in China. The headset can display virtual size of a 22-meter giant screen and brings along 3D audio. Huawei is said to have got the exclusive license for IMAX VR / AR, IMAX Virtual Cinema. Huawei's CEO also hinted that the company will establish extensive cooperation with IMAX and DTS to create IMAX immersion-based experience on Huawei AR / VR gadgets.
Read Also: Huawei Daydream VR Headset May Launch Soon as Images of its Controller Have Surfaced
In addition, the VR2 also supports Fast LCD display and support for dynamic rendering technology to make the game more fluid. In terms of compatibility, Huawei VR 2 supports multi-terminal access, including Huawei Mate 10 handsets and notebook computers. You also get a massive VR application content on the Huawei Video App whose duration is said to have exceeded 20,000 hours.
(source)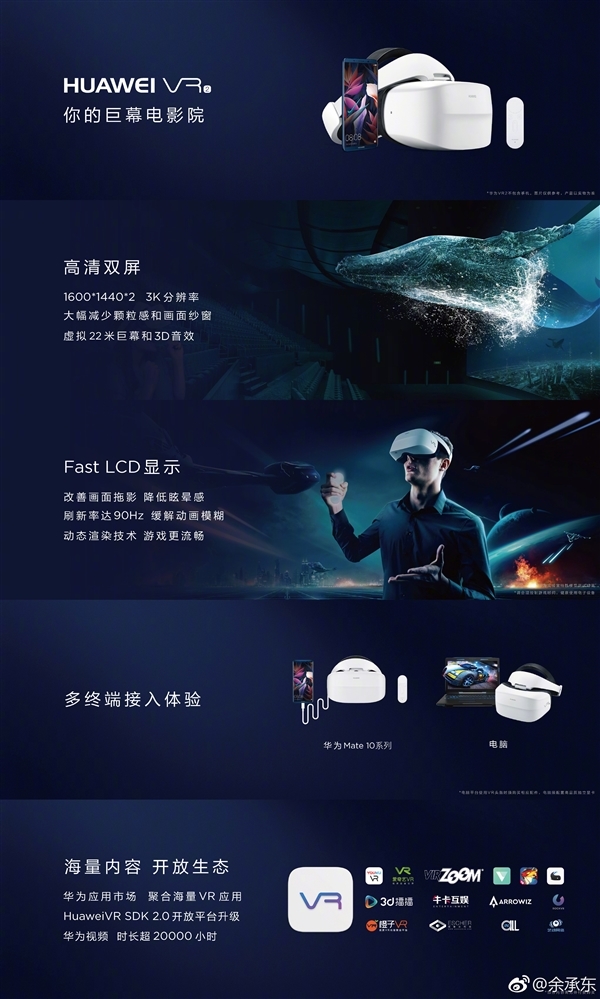 For more coverage from CES 2018, check out this link!