Google Announces Lenovo Mirage Camera & Yi Horizon VR180 Cameras
by Habeeb Onawole Jan 10, 2018 1:36 pm0
When VR started to gain popularity, content creation was one of the important topics that cropped up. To solve that, we saw a number of manufacturers release 360° cameras for both professionals and the average consumer to create 360° VR content.
Our views where cut in half when YouTube CEO Susan Wojcicki, announced VR180 – a 3D video format that captures 180° instead of 360°at Vidcon 2017. VR180 does make sense as it tends to only focus on what your can see if you are actually at the place the content was captured. The experience is still immersive when viewed in a headset but without the experience of turning your head around to see what is behind you.
At the event, it was revealed that Google was working with LG, Lenovo, and Yi to release VR180 cameras that would sell for more or less the same price as a regular point and shoot. Two of the first VR180 cameras –  the Lenovo Mirage Camera and Yi Horizon were announced at CES 2018 yesterday.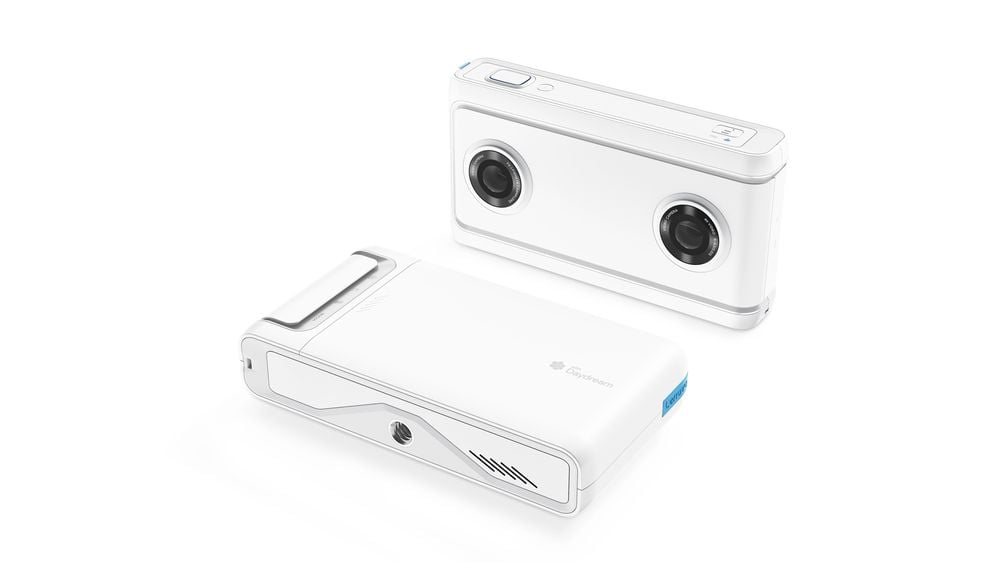 Lenovo Mirage Camera & Yi Horizon
The Lenovo Mirage Daydream and the Yi Horizon share the same basic design – cuboid-shaped body and dual front facing 13MP fish-eye lenses. They can record 4K 3D videos, take 3D VR photos, and also be used for 3D VR live streaming. Both cameras also have Wi-Fi and can save your content to Google photos. However, there are a few differences between them.
The Lenovo Mirage Camera comes in white. It has a capture button at the top, ports on the left side and a threaded hole for tripods at the bottom. It will sell for $229 when it launches in the second quarter.
READ MORE: Oculus Go To Launch in China As Mi VR Standalone
The Yi Horizon on the other hand comes in black. Unlike the Mirage Camera, it has a display which lifts up to face the direction of the lenses. There is a HDMI port and USB port on the left and a memory card slot on the right. There is no info on the price but it is expected to go on sale in Q2 2018 too.