Insta360 Nano S Can Shoot 360-Degree Videos In 4K, Costs $239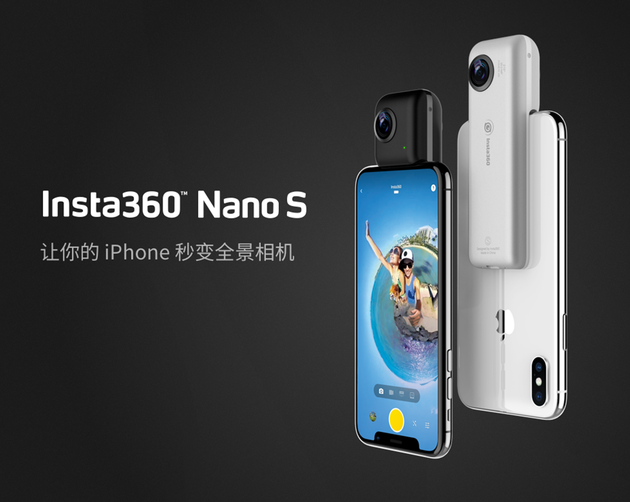 Insta360 has announced a new device at Consumer Electronics Show (CES) in Las Vegas — Insta360 Nano S, which is an upgraded version of its previously launched Insta360 Nano.
Design-wise, it is similar to its predecessor. It's an add-on camera for iPhones, which fits onto models from the iPhone 6 generation and above. It connects to the Apple's iPhone using the Lightning port.
The notable thing about this newly updated model is that bumped-up internals. It has been upgraded to capture 4K video as well as 20-megapixel photos. To compare, its predecessor supports 3K video recording and 4.6-megapixel stills.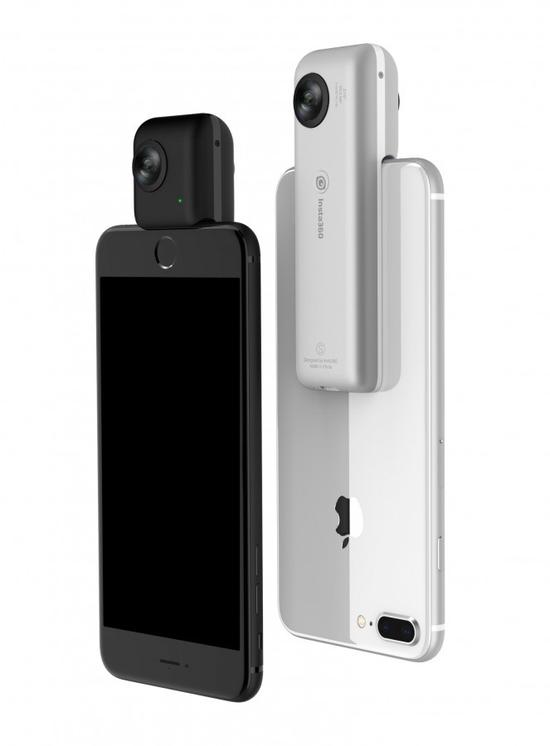 After recording a 360-degree video, it also allows users to edit the same as well as photos for sharing through Insta360's Nano S mobile application. It has integrated support for 360-degree live-streaming on YouTube, Facebook, and Twitter. For other social media platforms, which doesn't support 360-degree videos yet, including Snapchat, Whatsapp, and Instagram, the device converts 360-degree content into the standard publishable form.
Another feature added is the introduction of chat. Users can now use it to make 360-degree video calls to anyone, even to the person who doesn't have a Nano S camera. The user can generate a web link in the Nano S app and send it to the person on the other end of the call. Once they open the link, they'll be able to see a 360-degree view of your environment.
Along with video calling, live streaming feature is also available for Facebook, Periscope, and YouTube. There's also MultiView, which allows users to show different angles of a scene at the same time through live broadcast or chat.
The device can also be used as a standalone camera on its own. It has an internal battery and saves footage to a microSD card. However, to do anything with the recorded footage, such as editing or sharing, users need a phone.
Read More: Lenovo Mirage Solo Is Official, First Worldsense Standalone Daydream VR Headset
It measures about 4.3 x 1.3 x 0.8 inches (HWD) and weighs about 2.5 ounces. The Insta360 Nano S is priced at $229 and is available in two colour options — Black and Silver from Amazon as well as Insta360's online store.