Sandstone White OnePlus 5T Sold Out in Less Than 2 Hours
by Habeeb Onawole ago0
It is easy to get carried away with all the happenings at CES this year. The world hasn't stopped moving and there are other tech news to cover. Take for instance the Sandstone OnePlus 5T which went on sale yesterday but was out of stock in less than two hours!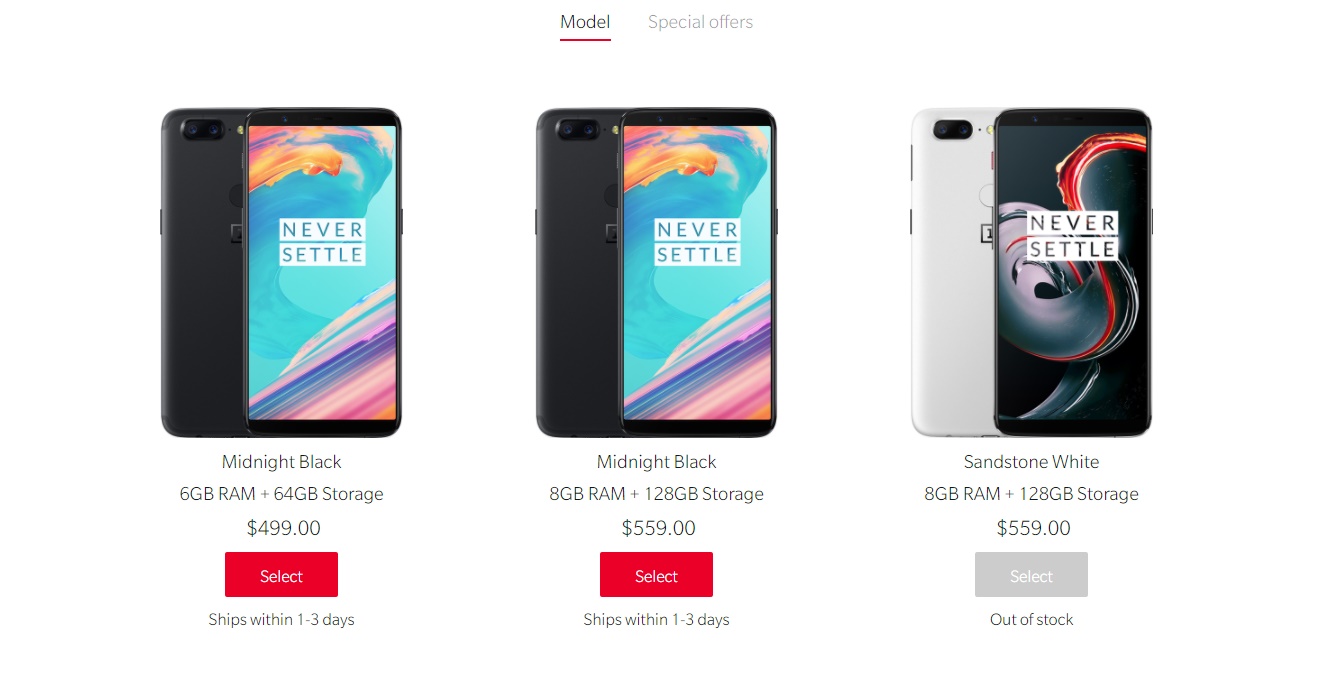 The announcement was made by OnePlus on Twitter earlier today. While OnePlus didn't specify the countries that had run out of stock, we decided to check to save you the stress.
The Sandstone OnePlus 5T is currently out of stock in North America (US and Canada), the UK, and Ireland. It is still available in the rest of Europe, other than Denmark, Finland, and Sweden were it didn't launch originally. Instead, these three countries have the Star Wars variant in stock.
OnePlus has not yet disclosed when stock would be replenished. So if you are in any of these markets, you will have to wait a while before you can order.
READ MORE: OnePlus Resumes Oreo-Based Oxygen OS 5.0 Roll Out For OnePlus 5
It is no surprise that the Sandstone White sold out in these key markets. The Sandstone design has always been a favorite among fans. After taking a 3-year break, it is nice to see the design make a comeback.
(Source)