Xiaomi Launches 59 Yuan (~$9) Digital Thermometer Hygrometer With E-Ink Display
Xiaomi isn't just your ordinary mobile phone OEM but is intent on becoming a brand with products which cuts across several categories including smart home gadgets. The tech giant has launched a new product, this time around it is a digital thermometer hygrometer with an ultra-cheap price tag of 59 Yuan (~$9).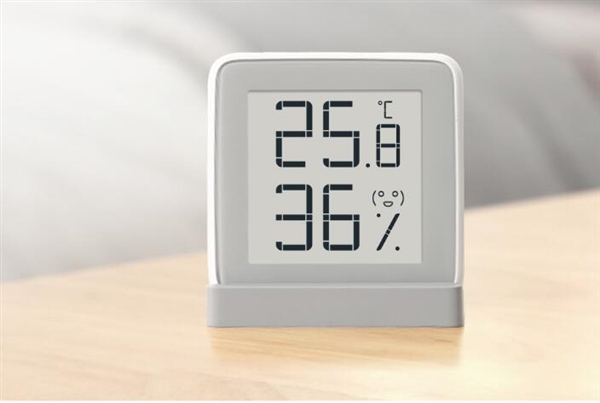 The Xiaomi Digital Thermometer Hygrometer measures both the temperature and humidity of the room and the parameters are displayed on a screen. The device features an e-ink display which ensures it conserves battery power. It has a dimension of 64.5 x 64.5 x 9.7mm and is manufactured using environmentally friendly PC / ABS + PMMA material which does not contain harmful substances. The e-ink display uses a 3D curved display screen, with beautiful curves on all fours and well-chamfered edges. Apart from showing the temperature and humidity, the Xiaomi Digital Thermometer Hygrometer also comes with 6 kinds of notifications which shows the state of the room using facial expressions on the display.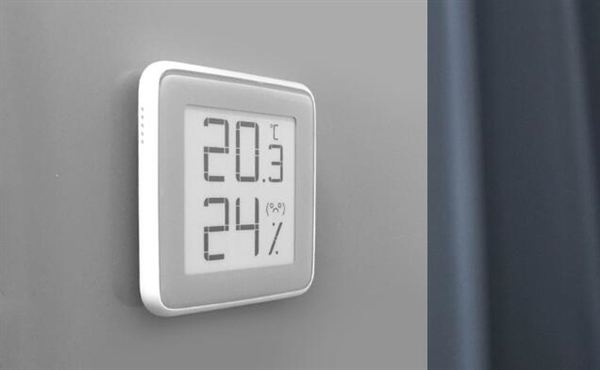 Read More: Xiaomi Launches 129 Yuan (~$20) Smart Female Thermometer
The Xiaomi Digital Thermometer Hygrometer features built-in Swiss high-precision digital sensors with temperature measurement accuracy of 0.3 ℃, humidity measurement accuracy of 3% RH. There is also the option of viewing the temperature reading in Celsius or Fahrenheit. There is also a CR2032 button battery crammed inside and it is reputed as capable of lasting up to one year. There three ways to mount the Digital Thermometer hygrometer; there is a vertical base or the use of wall stickers. It can also be mounted using soft magnets. The device is suitable for the baby room, bedroom, desk, flower room, kitchen, bathroom and other locations within the apartment.
(source)