Anker Launches Kettlebell-Shaped Zolo Model Zero Smart Speaker With Google Assistant
by Habeeb Onawole ago0
CES 2018 has been a sort of battle ground for the two major smart assistants – Amazon Alexa and Google Assistant. Last year's edition was a big win for Amazon but this year, Google played catch-up. One of the newest Google Assistant-powered device announced at the event is the Anker Zolo Model Zero smart speaker (quite a mouthful, right?).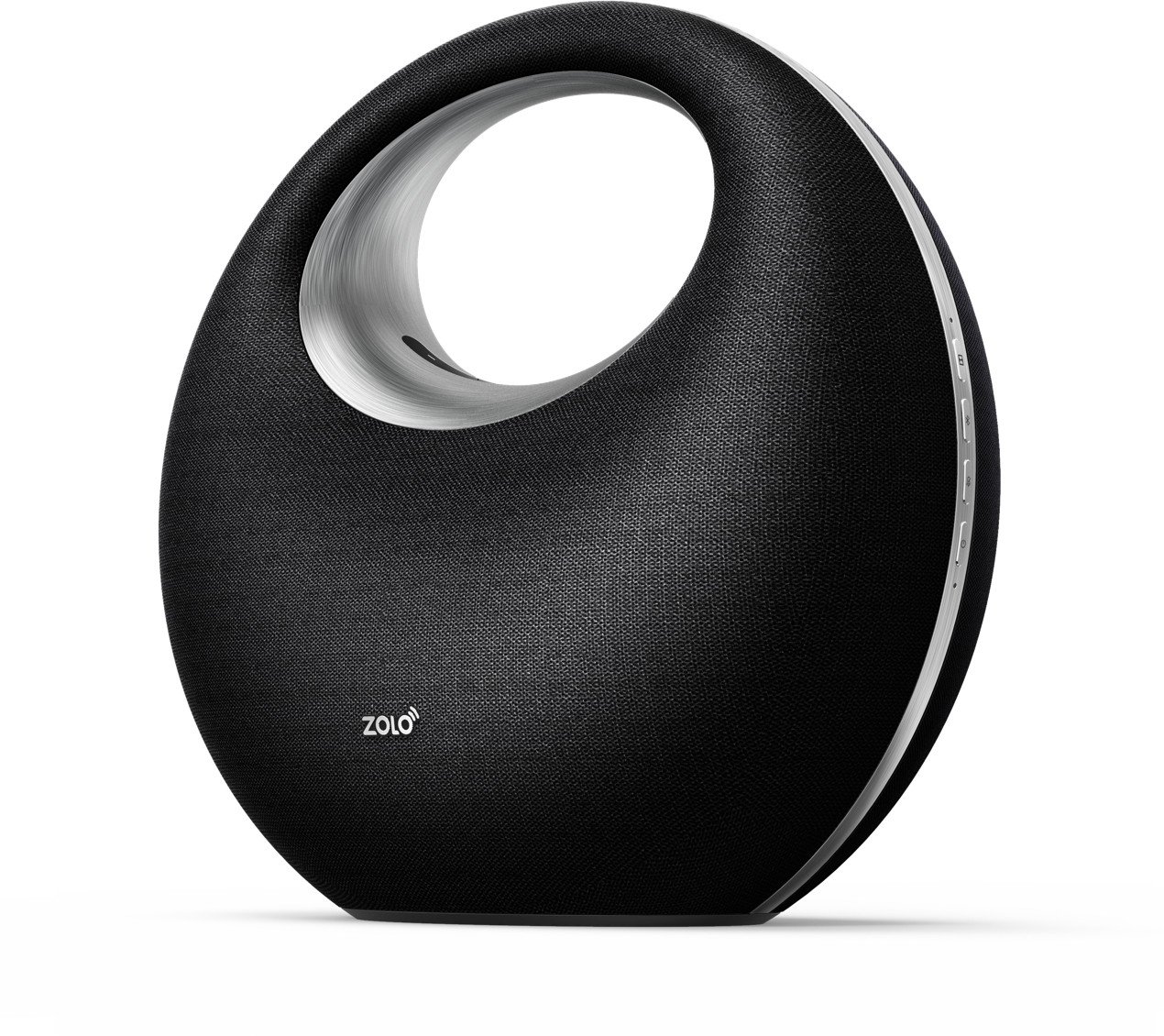 The first thing that strikes you about the Model Zero is its design. Zolo (Anker's audio brand) has settled for a kettlebell/handbag design. This makes it stand out from other smart speakers in the market which are mainly cylindrical. Anker itself has two speakers with a cylindrical design – the Alexa-powered Zolo Halo and the Zolo Mojo with Google Assistant.
We know you'd want to know if its lack of a cylindrical design does affect its audio reproduction. Anker says its radial design "creates the optimal angle for the high-end drivers to deliver superior sound performance". It is said to actually have five speakers in total.
The cut-out in the Model Zero not only serves as a handle for carrying the speaker around, but its inside is home to the volume control buttons and LED lights. The rest of the buttons are on the side. There are also LED lights in front that light up when Assistant is activated.
The Zolo Model Zero is a mixture of aluminium and fabric. It comes in three color configurations – black and silver, black and bronze, and white and gold.
READ MORE: LG Announces ThinQ Speaker – A Smart Speaker With Google Assistant
Anker has not released technical details about the device yet. They have also not announced a price but they said the Zolo Model Zero will launch in Fall 2018.
(Via)