Xiaomi Reportedly Kickstarts MIUI 10 Development; May Be Called MIUI X
Xiaomi has reportedly started the development of its next generation of MIUI custom ROM. This was made known during a live Q & A session conducted by MIUI on Mi Live and the disclosure was made by no less a person than the vice-president of the MIUI software division, Huang Longzhong. Mr. Huang confirmed that MIUI 10 or MIUI X will be released by Xiaomi later in this year.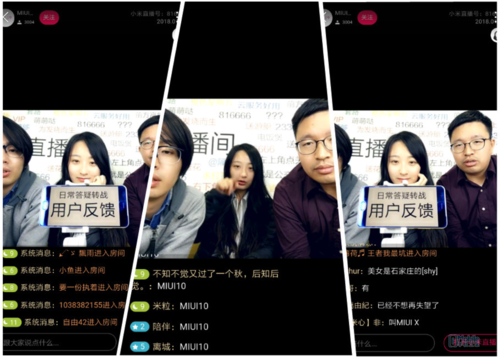 Huang revealed that the development of the upcoming MIUI next major version has commenced and it is named, named as MIUI 10 or MIUI X tentatively. The Xiaomi VP also interacted with Mi Fans and sought for their opinion and feature request for MIUI 10.
Read More: MIUI 9 Developer ROM Update Brings Photo Movie Feature
This really isn't coming out as a surprise despite the fact that the MIUI 9 Stable ROM just rolled out Stable ROM just came onboard. Currently, more than 27 Mi or Redmi devices have received MIUI 9 updates and that is enough to move on to the next big thing. Huang also told the audience that MIUI developers are gearing up to commence pushing updates for MIUI 9 to the third batch models. In an earlier interview, Xiaomi's Hong Zhong had hinted that MIUI 10 will be focusing on artificial intelligence. However, it is still unsure whether it will be called MIUI 10 or MIUI X.
(source)