IDMIX, World's Fastest Wireless & Wired Power Bank On Crowdfunding At Indiegogo
Mobile power bank just got better as a power bank reputed to be the world's fastest wireless and wired power bank has been launched on Indiegogo. IDMIX Power Bank is developed by an award-winning team of Chinese designers and it comes in two forms. There is an IDMIX Slim with a capacity of 8,000mAh and a bigger IDMIX Monster with a monstrous 18000mAH battery capacity.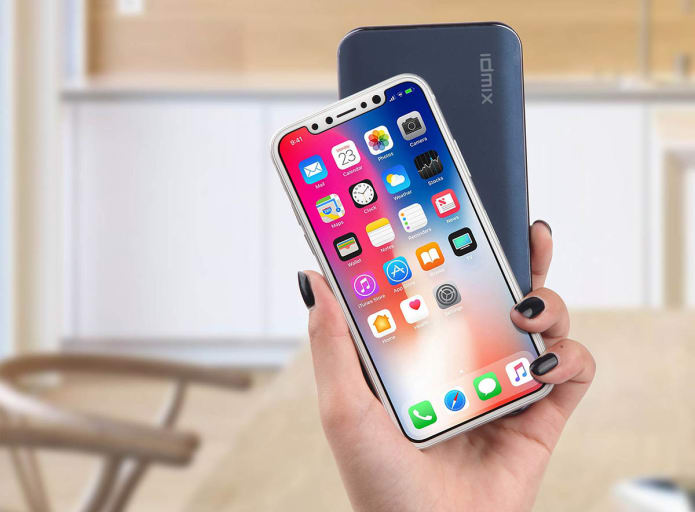 The main perk of the device isn't just the large battery capacity, there is also both wired and wireless charging features. and it is compatible with both Android OS and iOS. IDMIX is built with the latest Qualcomm Quick Charging (QC 3.0) technology allowing it to charge your Android device 4x faster than a conventional charger. QC 3.0 employs an intelligent algorithm to allow your portable device to determine what power level to request at any time to enable optimum power transfer.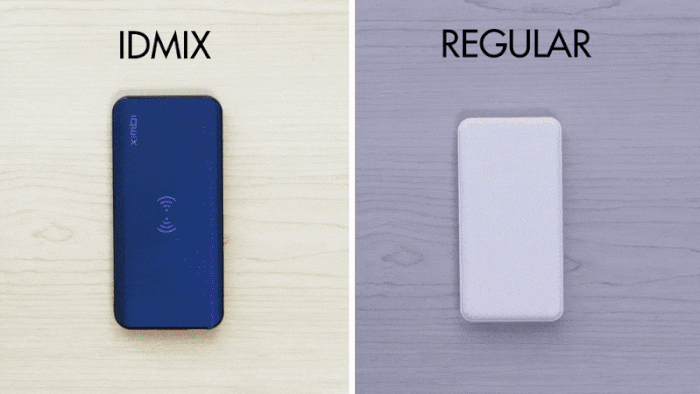 Using up to a 18W USB-C PD output IDMIX is able to charge your device 0-50% in 30 minutes. USB-C PD charging is said to optimize power management across devices, so each phone or tablet will only draw the power it requires to charge quickly. At 80% the device internally switches from Fast Charging to Normal Charging so as not to overcharge the battery.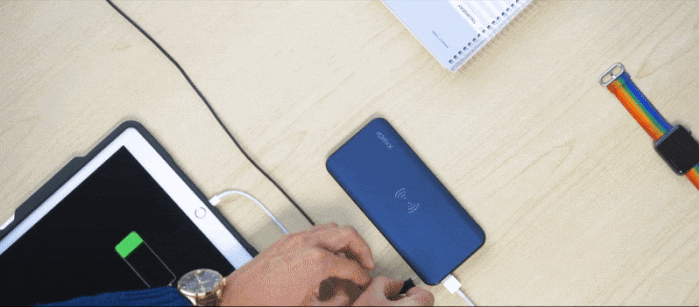 Read More: Nanfu Releases A Dedicated iPhone X Wireless Charger For $10
Apart from that, it also supports wireless charging using Qi technology. The normal energy output for Qi chargers is currently 5W. IDMIX's wireless output is 10W or double the power of competing chargers, for both Android and iPhones. However, Apple limits the wireless charging of its devices to 7.5W as the maximum wireless charge and this device can still charge it.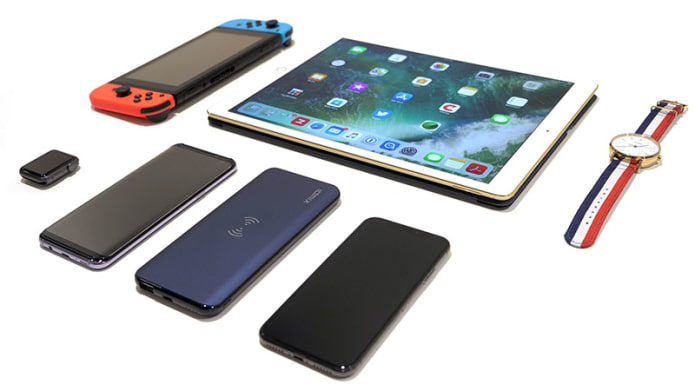 The IDMIX Power Bank is priced at $59 for the Slim while the Monster goes for $99 duing the Indiegogo crowdfunding campaign. Ordinarily, the IDMIX Slim is priced at $99 while the IDMIX Monster goes for $169.
(source)