Samsung Galaxy S9 and S9+: New Leak Reveals Innovative Components
by Michele Ingelido Jan 19, 2018 5:45 pm0
A new leak has revealed very interesting details about the components of the Samsung Galaxy S9 and S9+. The leak comes from the famous website ETNews, which has confirmed some specs revealed in the previous leaks and gave some new details. According to ETNews both the upcoming flagships by Samsung will sport rear cameras with a 12 MP resolution and a variable aperture. It will be possible for the cameras to switch between a f/1.5 aperture (the smallest ever seen on a phone) and f/2.4.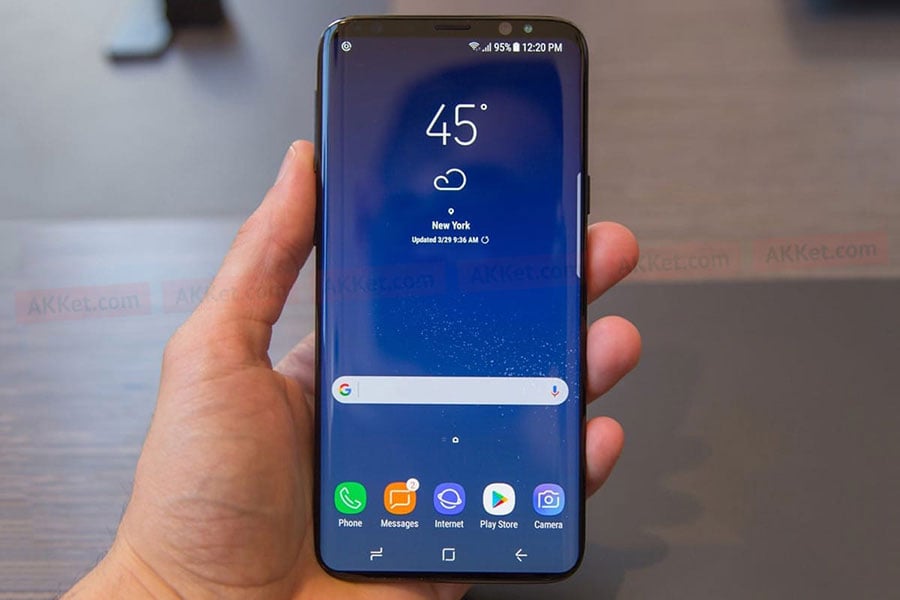 This will make the flagship shoot much better photos in different lighting conditions. It is also rumored that Samsung Galaxy S9 and S9 Plus will support slow-motion videos at 1000 fps, just like the latest flagships from Sony. The front camera should have an 8 MP resolution and it should integrate an iris scanner on the Galaxy S9, while on the Plus variant the iris scanner should be a separate sensor. According to ETNews, there will be a brand new circuit board called substrate Like printed circuit board (SLP circuit board), which will allow saving more space inside the phones. However, this board will only be present in the European variant of the phones, so the ones with the Samsung Exynos 9810 SoC.
READ MORE: Exynos 9810 vs Snapdragon 845 vs Kirin 970: Comparison Between The Best Smartphone SoCs
Another innovative technology which might be present on Samsung Galaxy S9 and S9 Plus is Y-OCTA for the display, which integrates the touch layer of the OLED display in its encapsulation layer. To be accurate, this is not a new technology: it was already present on Galaxy S8, but not on S8 Plus. This year, it should be integrated into both Samsung Galaxy S9 and S9 Plus. The display of the standard version should have a size of 5.77 inches, while the Plus variant should have a 6.22-inch Super AMOLED panel. There likely won't be a fingerprint reader under the display, it will be placed on the back, and expected to be provided by Aegis Technology, a company from Taiwan.