Google and Tencent Form Alliance, Agree To Share Patents
by Habeeb Onawole ago0
While most tech companies have a rival(s), it is not unusual to hear of some of them forming partnerships. News has it that Google and China's Tencent Holdings Ltd. are forming an alliance.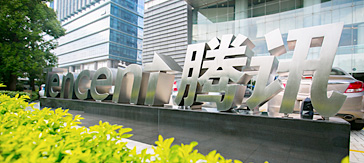 The result of the over $500 billion worth alliance is an exchange of patents related to a number of technologies and products. It will also see both tech giants collaborate on new technologies for the overall benefit of users.
One other major benefit it will bring for both companies is to help ease Google back into China and to expand's Tencent's business overseas.
Quite a number of Google services are blocked in China at the moment and Google itself pulled its search engine from the country in 2010 after defying China's self-censorship rules.
READ MORE: Google Acquires Redux, A UK-Based Startup That Turns Smartphone Screen Into Speaker
Now, Google is easing its way back into the country by investing in projects like an AI lab in Beijing, an investment in streaming service Chushou, and also sharing some of its AI tools. Partnering with Tencent is a smart move, as not only is it the owner of China's most popular messaging app WeChat, it is also a leader in the Chinese gaming industry.