Photos of Samsung Galaxy S9+ Lookalike Surfaces From Shenzhen's Huaqiang North
by Habeeb Onawole Jan 20, 2018 3:11 pm0
The Galaxy S9 duo will be the first flagships of the year to come with Qualcomm's new Snapdragon 845 mobile platform. Though both phones share a number of similarities to their predecessors, the Galaxy S9+ is the one getting a huge upgrade, thanks to an additional rear camera sensor.
And just like last year, there will be tens of phones that will copy the design of both phones. Heck! We already even have clones of the S9+ popping out of Shenzhen's Huaqiangbei/Huaqiang North, an area known as a major electronics manufacturing hub.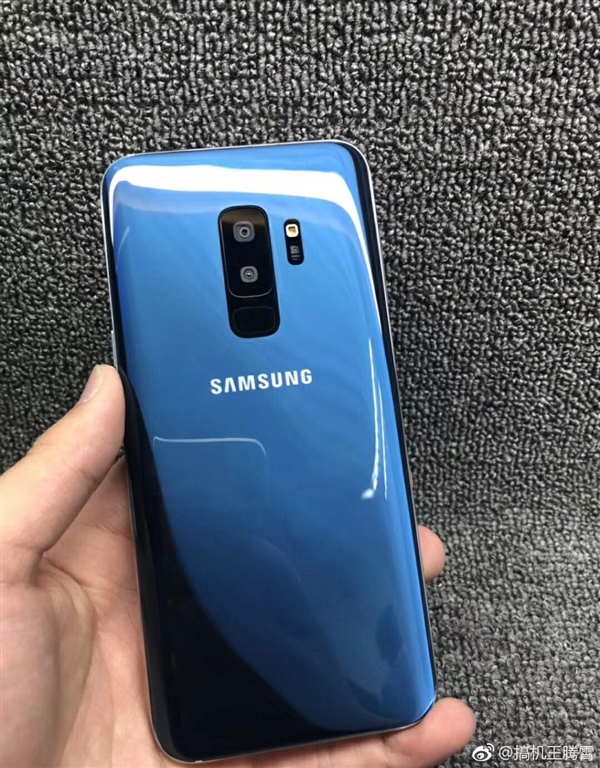 The pictures show the "Galaxy S9+" in blue and gold variants complete with the dual camera setup, fingerprint scanner, and Samsung branding. There is also that mirror-like finish which pops really nicely on the blue variant.
This is a well-made clone no doubt that can pass for the real deal until you start noticing the details. First the bezels on the front are super thick, even thicker than the ones on the S8+. Though we have to praise them for getting the UI right.
READ MORE: Samsung Was The Most Cloned Smartphone Brand in 2017: AnTuTu's Special Report
Second, since this is a clone, there is no Bixby which means there is no Bixby button. The Power Button has thus been moved to the left where the Bixby button should be, and the right is now home to what appears to be the SIM tray.
The original Galaxy S9 and Galaxy S9+ will launch in February at MWC 2018. Sales will then begin in March.
(Source)