Huawei Emerges As The Most Preferred Chinese Mobile Brand
Huawei is presently the leading smartphone brand in China and has won several awards as a result of its innovativeness and authenticity. Huawei was recently voted as the most authentic brand in China and bow, the tech giant has emerged as the winner of the China mobile phone industry most recommended brand in 2018. The award is based on the China Net Promoter Score (C-NPS) brand ranking and analysis and is collated by a leading brand rating agency in China known as Chnbrand.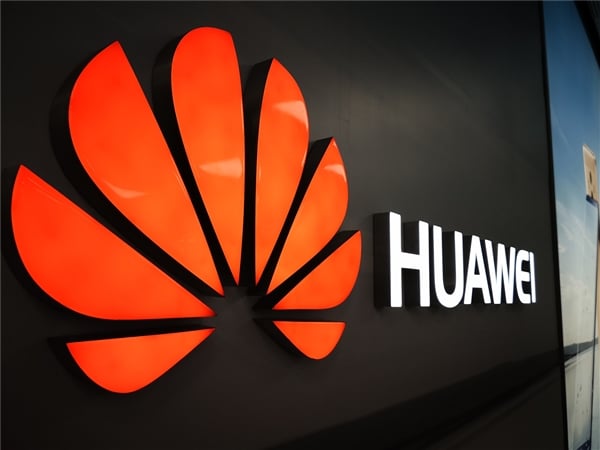 This is the first time Huawei is clinching the award and to do that, it displaced Apple which had a good rating among consumers in China. C-NPS reflects the degree to which consumers with consumer experiences are willing to recommend business products or services to others. By surveying consumers nationwide, C-NPS deducts the proportion of active referrals among existing customers of a company's products or services (-100 ~ 100), so as to get the net recommendation value.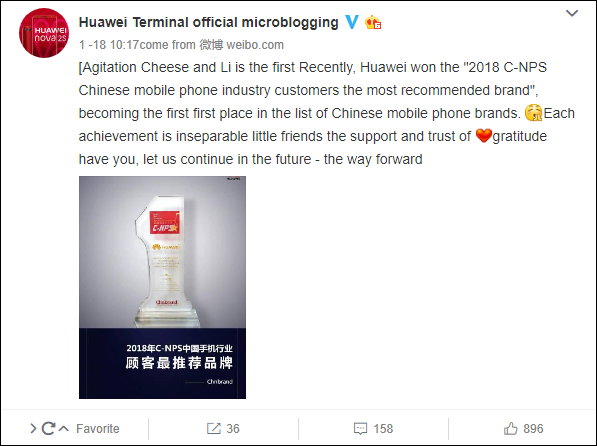 Read More: Huawei Ranked As Most Authentic Indigenous Chinese Brand
The 2018 C-NPS survey covered 35 cities across China and surveyed residents who were between 15 and 64 years old. Random sampling was conducted based on sex, age, and income, with a total sample size of 2,450,026. This is another catalyst for Huawei to continue on its path to providing optimum consumer satisfaction. Huawei is no doubt a strong brand in China but one question that may still plague the minds of Huawei's Executives is how and when will the company break into the highly sought after U.S market. That is turning out to be a million dollar question because there is no prospect of that happening soon.
(source)