Vivo X20 Plus In-Screen Fingerprint Version Launch Invitation Card Houses A Working Fingerprint Scanner
As you would recall, Vivo unveiled its latest Vivo X20 In-Screen Fingerprint smartphone at CES 2018 in Las Vegas. The technology at play happens to make the X20 Plus version the world's first In-screen fingerprint smartphone and would be launched in China on January 24. Vivo has already sent out invitations to the launch event and we had seen a poster in that regard, stating the venue of the launch.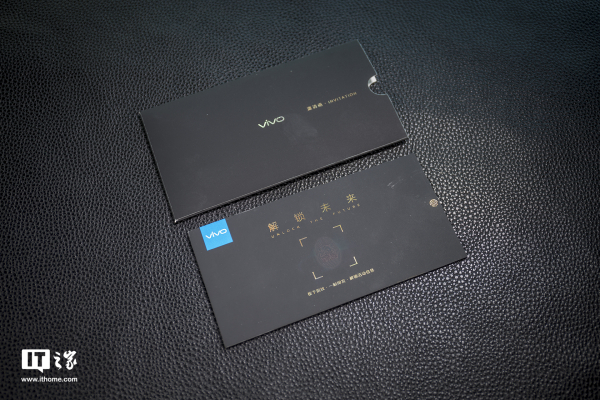 However, the official invitation to the launch had not been seen until now and it actually unlocks some interesting details. ITHome got an invitation card to the event and interestingly, the invitation card doesn't look like the ordinary ones we may have seen in the past. It comes with an innovative imitation of the in-display fingerprint sensor and the imitation actually works! Well, except that when it is pressed with the finger, it reveals an embedded two-dimensional QR code. When the QR code is scanned with a smartphone, it opens a webpage where the evolution of the phone unlock is chronicled right from the days of Nokia phones and Motorola flip phones to the present set of unlocking technology.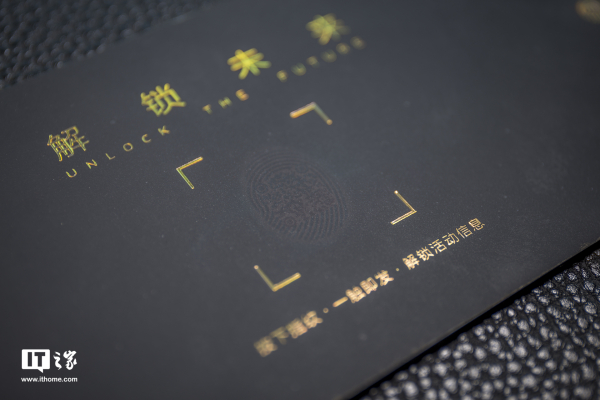 Read Also: Vivo X20 Plus UD With Under Display Fingerprint Sensor Said To Go On Sale This Month For 3698 Yuan
The Vivo X20 Plus In-screen fingerprint version looks very similar in design to the regular version which has gotten quite a number of variation presently. The major difference is that there is no rear-mounted fingerprint sensor, instead, the device comes with a  fingerprint module under the screen. The location of the fingerprint module seems to be lit-up with the fingerprint icon displayed, perhaps for ease of identification. The fingerprint sensor unlocks the device is just about 0.6s – 0.7 seconds which isn't bad for a new technology making its debut for the first time. With time, the unlock speed will improve. In addition, chances of false recognition are said to be one in 50,000. The technology has been tailored to also bring efficiency to other basic fingerprint identification needs. The tech giant hinted that the fingerprint technology has even reached the level where it can be adopted for fingerprint payment authentication on platforms like WeChat, AliPay etc. In less than 24 hours from now, we'll find out more details of the device as well as the retail price.
(source)