Xiaomi Mi Mix 2S Could Be Released Even Before MWC 2018
We recently got wind of speculations that China's Xiaomi Inc. would be launching a new Mix 2S along with the Mi 7. The Xiaomi Mi Mix 2S is no doubt an upgraded version of the flagship Mi Mix 2 which was unveiled last year. Xiaomi was tipped to release the device at MWC 2018 but there is a new rumor in town that the Mix 2S may just drop well before the start of MWC 2018.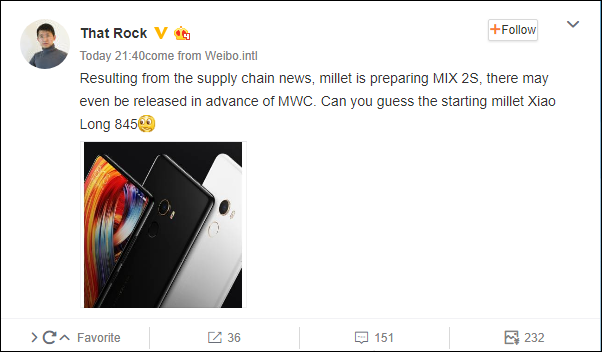 The source of the rumor happens to be a Weibo tipster who confirmed that Xiaomi is planning the launch of the Mix 2S and that it may even be launched before MWC 2018. He didn't reveal any further details but asked readers to guess which of the upcoming models would be Xiaomi's first Snapdragon 845 -powered model. There is no doubt the Mi 7 will covet that crown even though we don't know the processor the Mi2S would pack. It is unlikely, though, that XIaomi would utilize a Snapdragon 845 chip on the model when a Mi Mix 3 is still expected to be launched, packing an SD 845 chip, later this year.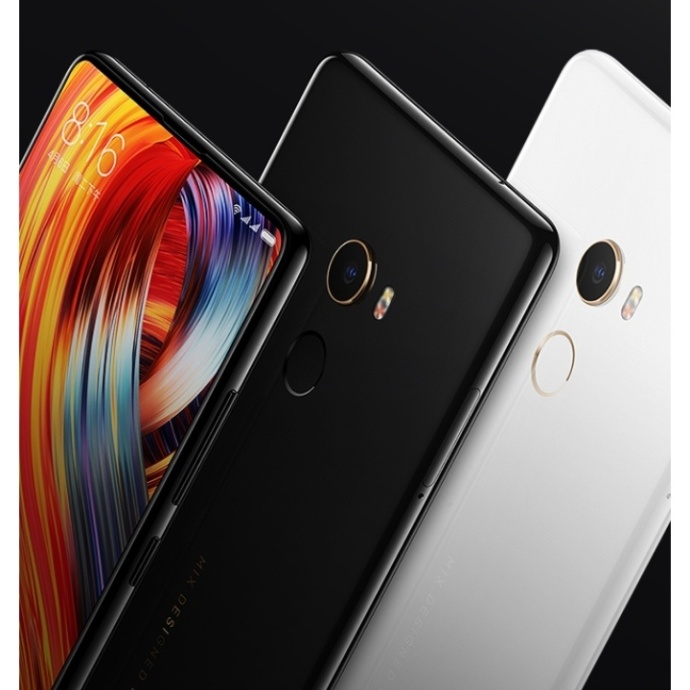 Read Also: MediaTek's Fresh Headache: Samsung Reportedly Plans To Sell Exynos Chipsets To OEMs
For the avoidance of doubt, there is no official confirmation of the existence of a Mi Mix 2S. The render of the device which was spotted online recently looked like that of the iPhone X which was photoshopped. But a second picture housing the renders of the device appeared on Slashleak (picture below). As can be seen, the Xiaomi Mi Mix 2S screen accounts for almost 100% of the device with some more reduction in the bezels compared to the Mix 2.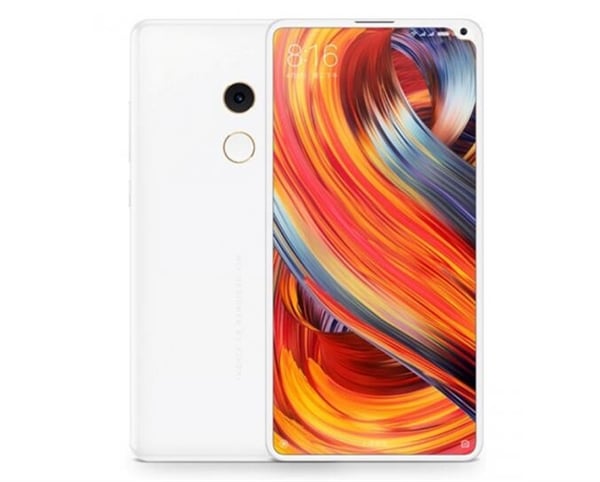 The front camera is located on the top right corner in this case as against the bottom right on the Mix and Mix 2. As a result, there is an awkward-looking notch on the right side. The bottom bezel also looks more narrow than that of the top edge since the front camera is redeployed to the top. At the rear, the design isn't different from the Mix 2, with a single rear camera, rear fingerprint sensor with 18K gold decorative ring around the rear camera and a ceramic body. The design looks just perfect for an offshoot of the Mix 2 but still, neither the design or the device itself is yet to be confirmed. The device is expected to be priced around 4000 Yuan.
(source)