Tipster Hints The Galaxy S9 Lineup Will Be Samsung's Most Expensive Series Ever
Samsung is expected to launch the Galaxy S9 and S9+ flagships on February 25 at MWC 2018. Already the official invite has been sent out for the launch but that isn't enough to prevent the rumor mills from continuing to buzz with new details regarding the flagship models. A popular Twitter tipster @Ricciolo has now come out to reveal that the Galaxy S9 will be Samsung's most expensive smartphone series ever. This is coming out now even though the tipster made disclosure sometime last week via a tweet which also hinted that the S9 lineup will be unveiled at MWC. Samsung eventually confirmed the launch date a few days after making the assertion worth considering.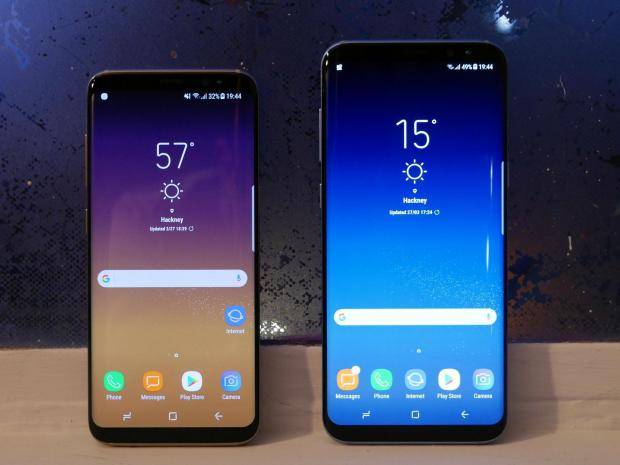 Despite the tipster's credible track record of revealing accurately details of upcoming models, it doesn't look feasible that Samsung will introduce the flagship models with a new, higher price tag.  The Galaxy S9 hand S9+ have featured on several leaked renders and the S9 dummy has even been spotted in a leaked video. The design looks very much like the Galaxy S8, with the prominent feature being the single rear camera. However, the Galaxy S9 is said to feature a single 12MP rear camera with optical image stabilization which also has a variable aperture (f/1.5 – f/2.4) lens. The variable aperture setup was first implemented on the Samsung W201 flip phone launched in China in November last year.
Apart from the upgraded camera and dual camera setup on the Galaxy S9+, both models are said to feature just incremental upgrades over the Galaxy S8 series. Of course, one major exception is the new processors that would be onboard. The models are expected to pack both the Snapdragon 845 chipset or an Exynos 8895 chipset in some cases. The Galaxy S8 was priced around $700 while the S8+ came in at around $800 last year. The 256GB variant of the S8+ surpassed the $1000 mark when it went on sale. But then, it would be a big gamble for Samsung to shoot up the Galaxy S9 lineup's prices. So, we'll keep our fingers crossed while we wait for the official details.
Read More: MediaTek's Fresh Headache: Samsung Reportedly Plans To Sell Exynos Chipsets To OEMs
To recall, the Galaxy S9 is expected to feature a 5.77-inch Quad HD+ dual-curved Super AMOLED display while the Galaxy S9+ will come with a bigger 6.22-inch Quad HD+ dual-curved Super AMOLED display. The models are expected to pack either a Snapdragon 845 or an Exynos 9810 chipset and would be fueled by a 3,000mAh battery. Further, the Galaxy S9 will present with a 12MP rear camera with f/1.5 aperture and OIS and an 8MP selfie camera with f/1.7 aperture.
(source)