According to a report from DigiTimes, Apple will release four new iPhones this year. Until now, rumors suggested that the Cupertino giant was going to launch 3 smartphones in September, but according to analysts, for the first time, there will be four new phones. This means that 2018 could be the year in which Apple launches the highest number of smartphones.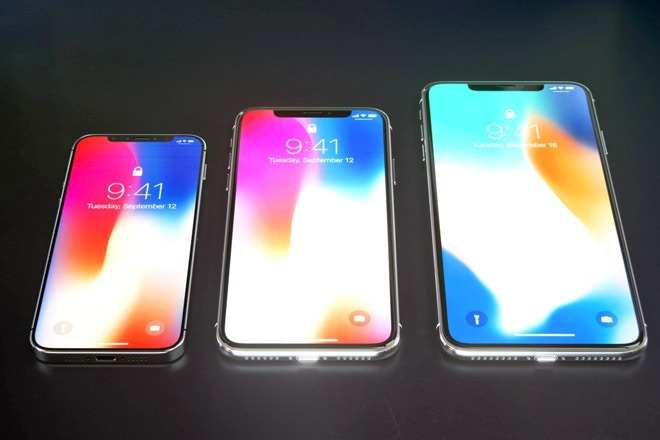 The senior analyst at Digitimes Research, Luke Lin, stated that the display of the first iPhone will have a size of 5.7/5.8 inches. The second device should be slightly bigger with a 6.0 or 6.1-inch panel. The third one should have exactly the same size, but unlike the second one, it should have an OLED panel, while the first and the second should have an LCD display.
At last, there will be a fourth iPhone, the biggest one, with a 6.4 or 6.5-inch panel. This display is expected to be OLED as well. One of the four iPhones might be a cheaper variant with a design similar to the one of iPhone SE, which is the cheapest smartphone ever launched by Apple. According to rumors, this device will be unveiled in May or June and it will support wireless charging thanks to a glass back.
(Source)