Last year, ZTE announced the Axon M, its first foldable smartphone. Although the phone is foldable, the screen technically isn't as the Axon M uses two displays that are connected via a hinge. A new leak that surfaced online shows OPPO has patented its own foldable smartphone but one that uses a foldable display.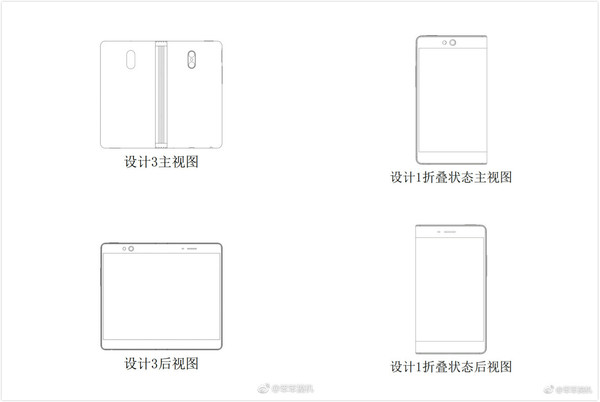 The patent shows sketches of the phone which uses a single flexible display. The back of the device where the fold occurs has a different texture from the rest of the body. On one side, we can make out a vertically arranged dual camera system and on the other side is a cut-out with the same shape as the camera housing. Our guess is that the camera fits into that groove when the phone is folded.
The front is where the magic happens. When the phone is stretched out, you get a single large display unlike ZTE's Axon M where there is a black bar in the middle that is sure to distract you when using the phone in "Extended Mode".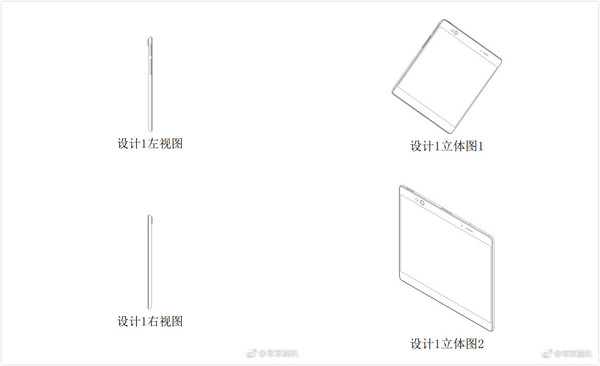 When folded, the device looks like a phone with a one-sided curved display irrespective of the side you are using. OPPO is not gunning for thin bezels here, so the aspect ratio when the phone is folded appears to be the traditional 16:9. In the folded mode, the front facing camera and sensors are on the left side of the top bezel while the earpiece is on the right side of the top bezel.
Other images provided in the patent shows that the phone has a uniform thickness when laid out flat unlike the Axon M which has one side thicker than the other.
READ MORE: OPPO Will Be Among The First Manufacturers To Release A 5G Smartphone: CEO
There is no info as to when OPPO will release its foldable phone but it is interesting to see that the manufacturer has plans for one. It also hints  at a possible OnePlus phone with such a design since both brands are sister companies.
(Source)