Vivo Xplay 7 Renders & Specs Leaked, Revealing a 4K Display, SD 845 & 10GB RAM!
Vivo XPlay 7 isn't a new entrant on the rumor mill as the device has popped up online as far as 6 months back. A few months back, the flagship popped up again in a new leak and now, we have been gifted with yet another leaked renders and specs of the device which popped up on Weibo. The design on display in this recent render is consistent with that of the one seen back in September last year.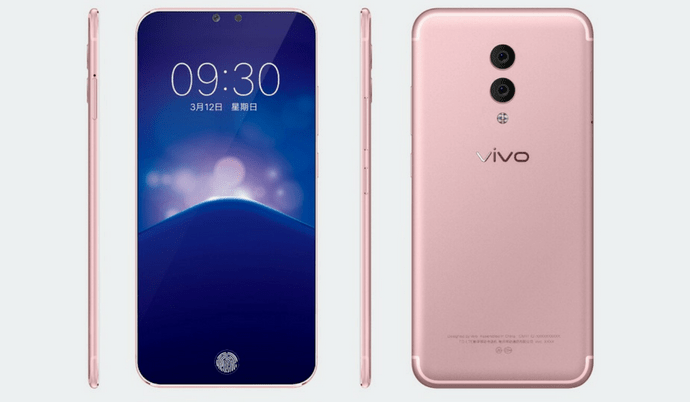 Apart from the render, the leaked photo which looks like the screenshot of a PPT doc also contains the expected specifications of the XPlay 7. One aspect which stood out very obviously is the 10GB of RAM the device is listed to pack. If true, it would make the XPlay 7 the first commercialized smartphone to pack such RAM size. The highest we have seen on a commercial smartphone till date is 8GB RAM. The 10GB RAM would be on two storage variant of 256GB and 512GB respectively. We are ye to also see a smartphone chip with a 512GB capacity. Presently, it is only Samsung that has started mass producing the 512GB flash memory. But then, this looks too good and too expensive to be true.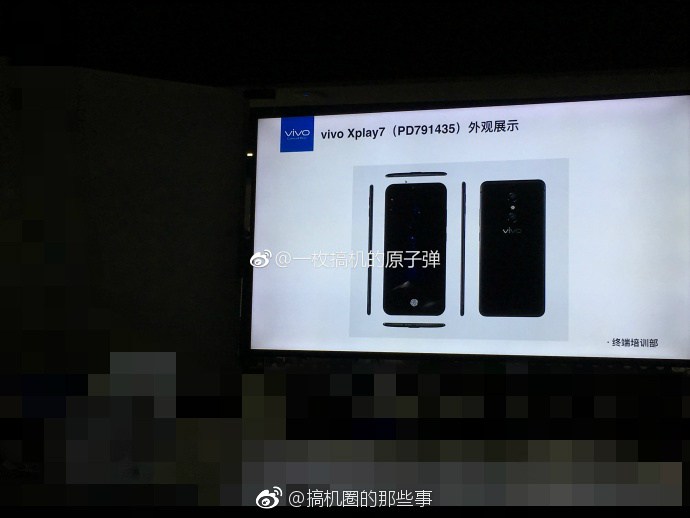 Read Also: Qualcomm Signs Sales MoU With Xiaomi, Lenovo, OPPO & Vivo Valued At $2 Billion
Another spectacular feature that we are been told to expect on the Vivo XPlay 7 is an in-display fingerprint sensor which just made its debut on the Vivo X20 Plus In-Display Fingerprint version. The device is also expected to pack the latest Snapdragon 845 processor which is the most powerful processor made by Qualcomm presently. The device also boasts of a number of high premium features like a 4K display panel and talking about the display, the device would pack a full-screen display design with ultra-thin bezels. The device is listed to have a 92.9% screen ratio.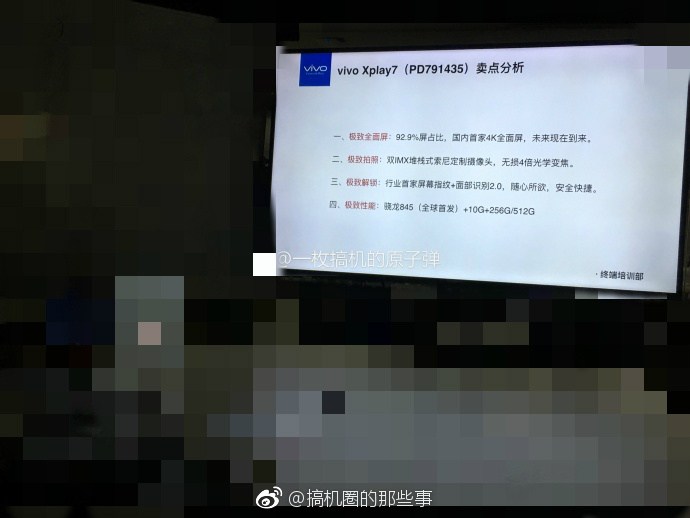 Further, the device is quoted to pack a dual camera setup at the rear which would have 4X lossless zoom as well as Face Unlock 2.0. We can't say when the XPlay 7 will be unveiled and these details can at best be treated as concept imagined by the leaker. There is nothing to show that Vivo would launch the successor to the XPlay 6 with such high-end, never seen before specs lineup. So, we advise you take this with a pinch of salt.