AnTuTu's Top 10 Favorite Smartphones Of 2017 Feature 3 OnePlus & 4 Xiaomi Models!
Popular benchmarking website AnTuTu.com has released its top 10 charts of most popular smartphones for 2017. Last year was a very busy one for the industry and a remarkable one at that because it heralded the proliferation of full-screen smartphones right from the flagship models to budget phones.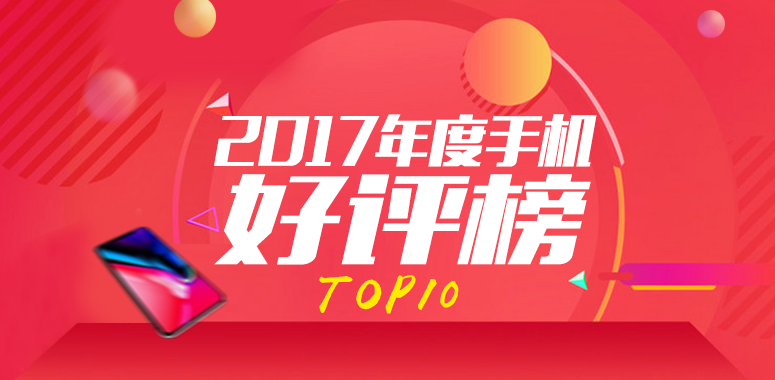 The top 10 chart is comprised of the most popular Android smartphones based on fans' rating in China. The most spectacular aspect is that three OnePlus models are among the 10 listed smartphone models. OnePlus 5 emerged as the number one most popular smartphone in 2017 based on AnTuTu rating with a 95.37% score. The second spot is occupied by OnePlus' 2016 model, OnePlus 3 with a 94.28% rating. Th third spot is occupied by the flagship MeizuPro 6 Plus, one of Meizu's most popular products till date. The fourth spot is occupied by yet another OnePlus model, the OP 3T which was also released in 2016. Xiaomi joins the list at the fifth spot with the phablet Mi Max. Three other Xiaomi models were also on the list, the Remi Note 3 at the 7th spot, Mi 6 at number 9 and the Redmi 4 completes the list at number 10.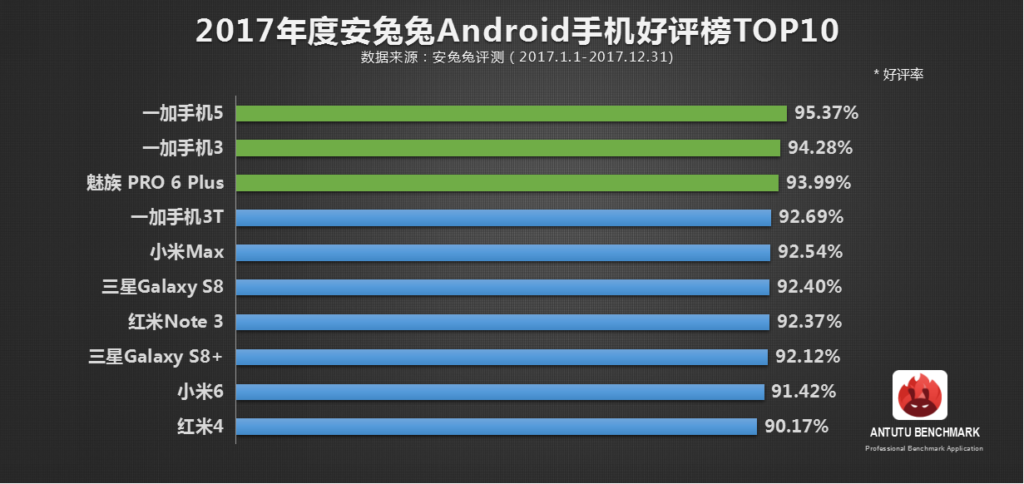 Read More: AnTuTu Releases The Top 10 Android Phone Chipsets For 2017 – Qualcomm Dominated
Samsung didn't perform excellently in China last and that is reflected in the ranking as the popular Galaxy S8 was only able to hop into the list at number 6 spot. The large size Galaxy S8+ came in at the 8th spot but the Galaxy Note 8 was nowhere to be found. In all, Xiaomi and OnePlus are the biggest winners as they both have the highest number of models that are fans favorites.
(source)