Microsoft's Latest Live Hinge Patent Could Be For The Surface Phone
Microsoft's patent application has just been revealed and it points at what we should likely be expecting on the much-anticipated Surface Phone or perhaps one of the Surface device of the future. The patent application was for a device which comes with a "live hinge" that gives a device with two screens the ability to seamlessly open flat into a tablet mode. The device could also be used in a single screen mode whereby one of the screens is folded all the way around back. Here's the sketch.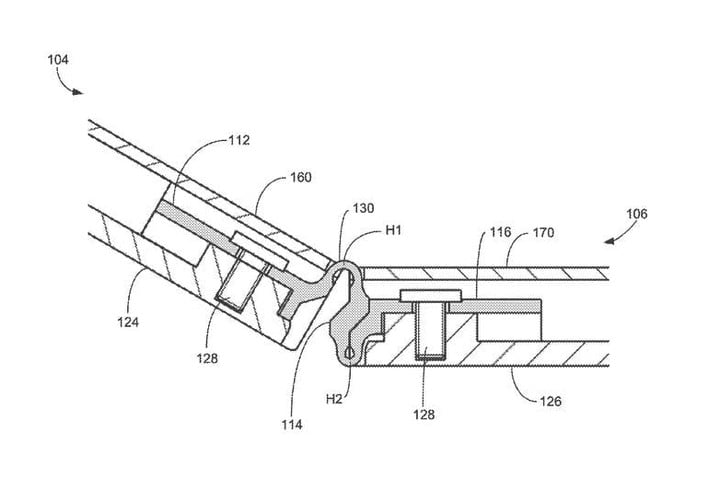 On the schematics above, the gray part in the middle is the live hinge which connects the two screens. The screens are numbered 160 and 170 and the live hinge allows the phone to have an unhindered degree of adjustability. The hinge ensures the connection of both screens is finely done such that the joint could pass unnoticed. But when folded, the screen resembles a pocketbook which may likely still function as a single unit.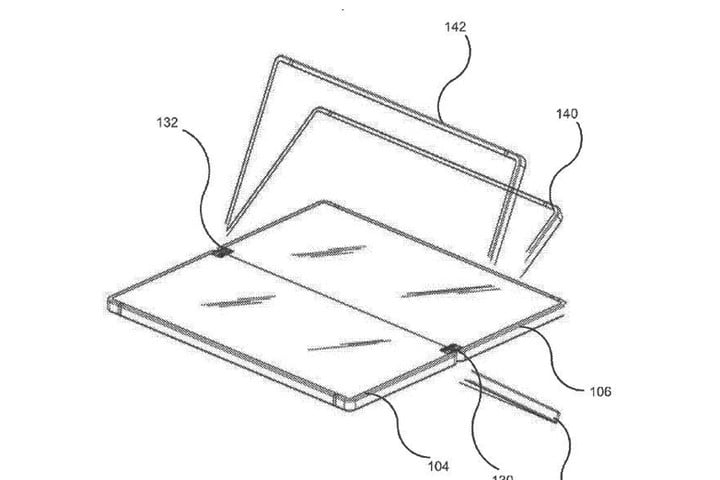 Read More: Microsoft Surface Phone Seems to Exist
Microsoft describes the device as a "multi-part device" in the patent filing. The hinge also seems to allow three different user modes. One of the modes could allow, in certain configurations, a full 360 degrees of rotation. A second mode is the one where the screen is opened 180 degrees with both screens conjoined into one larger display. In the third mode, the device can be closed with no screens exposed. The patent filing also specifically refer to the size limitations of current single-screen mobile phones which strongly suggest that this is indeed what we might see out of the rumoured Surface Phone.