Previous reports have claimed that LG would be launching an advanced version of the LG V30 at the Mobile World Congress (MWC) 2018. Fresh information reveals that the rumored smartphone would be launching with LG V30s moniker and it will be available for buying from early next month in South Korea.
LG is expected to announce the LG V30s smartphone at MWC 2018 on Feb. 26 at 11:30 AM. In South Korea, it is expected to be available through all the three major mobile operators such as SK Telecom, LG Uplus and KT Corporation. It is likely to carry a price tag of 1 million won (~$920). It is speculated that the LG V30s and Samsung Galaxy S9 will be hitting the South Korean market on the same date of March 9.
The LG V30 and V30+ models that were released last year respectively feature 64 GB and 128 GB internal storage. However, the upcoming LG V30s will be coming with 256 GB native storage. As far as the appearance of the smartphone is concerned, it will be identical to the LG V30. The rest of the specs of the LG V30s will be same as that of the V30. Hence, it will be coming with 6-inch FullVision OLED display with QHD+ resolution, Snapdragon 835 chipset, 16-megapixel dual rear cameras, 5-megapixel selfie camera, 3,300mAh battery.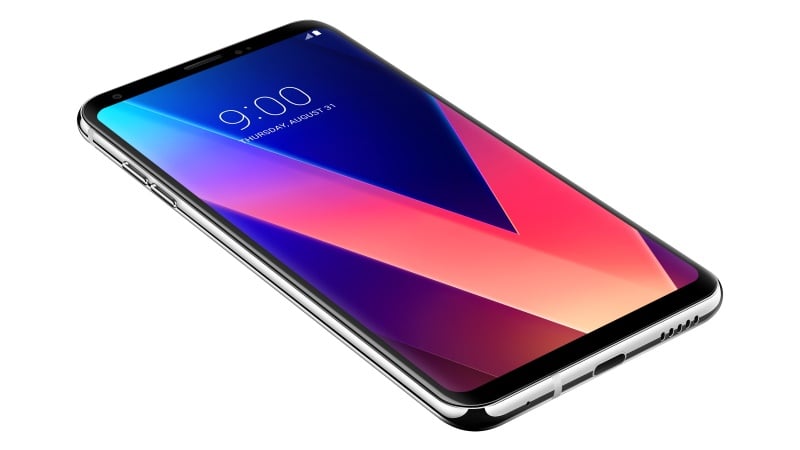 What sets the LG V30s from V30 and V30+ is the inclusion of LG Lens function. In fact, the LG V30s will be the first smartphone from the company to feature it. It brings AI capabilities to the camera of the phone. It will function like the Bixby Vision on Samsung Galaxy S8 and Galaxy Note 8 phones and Google Lens on Google Pixel 2 and Pixel 2 XL phones.
If a user takes a photo of a product through the LG V30s with LG Lens enabled, it will be able to reveal details of that item available online. Once the image is recognized, it will be able to find similar products and other items with similar pricing. LG Lens will support bar-code recognition and QR code identification. It also includes support for foreign language translation. When a user takes a photo of English text using V30s LG Lens enabled camera, the text will be automatically translated in preferred language.
Through GPS, it will be able to calculate real-time location of the user and provide information on the surrounding places depending on the direction and angle of the camera. Augmented Reality will recommend users with fastest route for destination and it will also display information on popular restaurants.
Read More: LG's Foldable Smartphone Patent Features Three Screens!
Apple is known for adding "s" to the name of an iPhone when it is launched as an upgraded version of a flagship iPhone from the previous year. LG will be also using the same strategy to launch the upgraded version of the V30 as V30s. There is a possibility that it will also launch LG G7s as an upgraded version for the upcoming LG G7 and LG V40s as an enhanced version of LG V40 that will be launching in the second half of this year.
(source)