On March 27, Huawei will be holding a launch event to announce the speculated Huawei P20, P20 Plus and P20 Lite smartphones. The Huawei P20 Lite has been recently certified by the Federal Communications Commission (FCC) in the U.S. The alleged Huawei P20 and P20 Plus smartphones have appeared on TENAA, a telecom regulatory body from China.
Well-known tipster had confirmed in the previous month that the Huawei P20, P20 Plus and P20 Lite are respectively codenamed as Emily, Charlotte and Anne. The recently listed EML-TL00 and EML-AL00 on TENAA could be the carrier variants of the upcoming Huawei P20. Here "EML" probably indicates the Emily P20 smartphone. Also, the CLT-AL00 and CLT-AL00 could be carrier variants of the Huawei P20 Plus. Here "CLT" may stand for P20 Plus.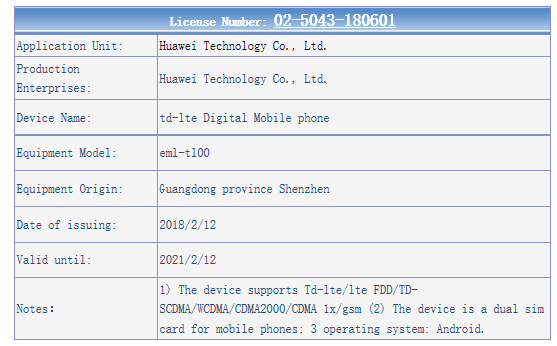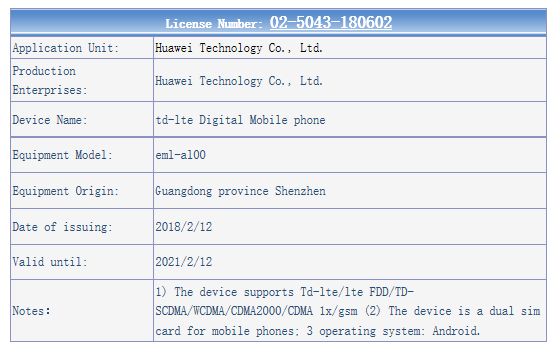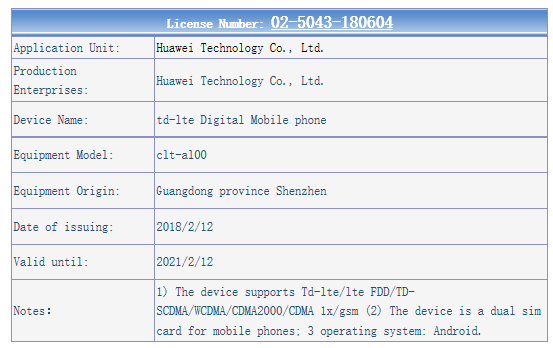 As of this writing, the alleged listings of Huawei P20 and P20 Plus on TENAA do not contain images and specifications. However, the appearance of these phones on TENAA indicates that their images and specs will be revealed in the next few days.
If EML and CLT phones respectively refer to Emily P20 and Charlotte P20 Plus smartphones, there could be another listing for ANN – Anne P20 Lite phone. None of the Huawei phones that have recently surfaced on TENAA have "ANN" in their model number.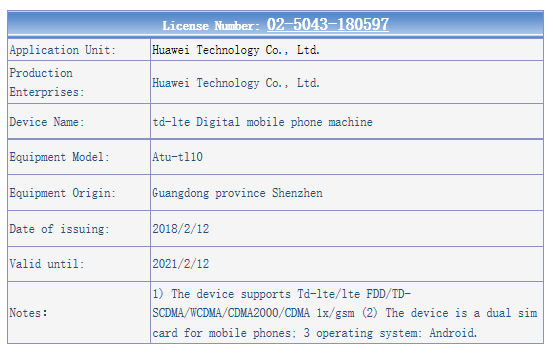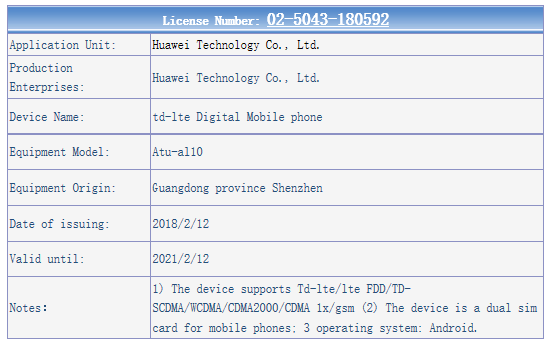 Read More: Huawei Trademarks Mate X Moniker For An Upcoming Smartphone
TENAA has two other Huawei phones with model numbers ATU-AL10 and ATU-TL10. There is no confirmation on whether these phones could be the variants of P20 Lite or some other Huawei phone.