Samsung Galaxy Note 8 Snow White Winter Olympic Games Customised Edition Hands-on
The 2018 Winter Olympic Games is ongoing n PyeongChang, South Korea and as the official mobile partner for the games, Samsung has handed out units of the Galaxy Note 8 customised for the games to Olympians. Samsung first announced the PyeongChang 2018 Olympic Games Limited Edition Galaxy Note 8 in January, well ahead of the games. At the commencement of the games, each Olympian was given one unit of the customised Note 8 as a souvenir.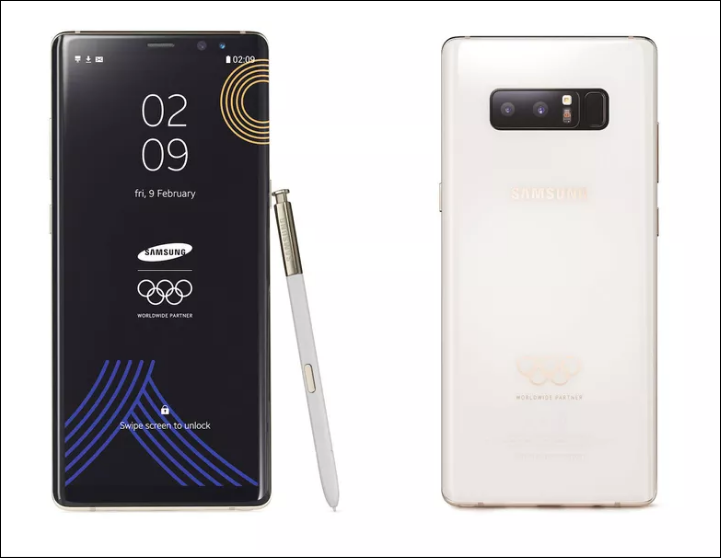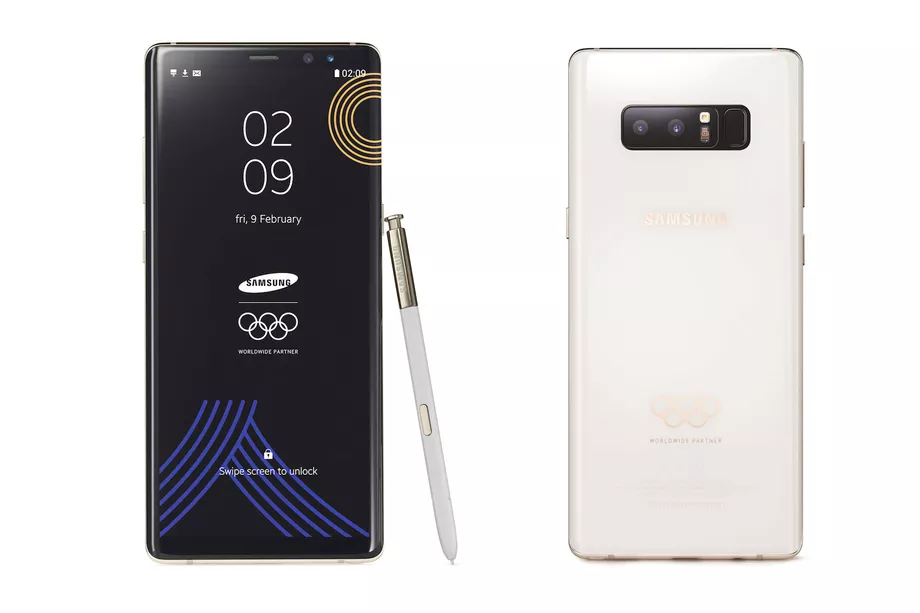 The Galaxy Note 8 Olympic Games customised version features a snow white glass back which obviously represents the fact that the game is taking place in winter. The glass back is also emblazoned with gold Olympic Rings that are "inspired by the Olympic Torch." Android Authority has served us a hands-on video of the sleek version which unfortunately won't be commercially available since it was produced in limited units. Samsung did something during the Rio Olympics, handing out units of the Galaxy S7 Edge customised Olympics edition to athletes and officials. The S7 Edge Olympics edition was later made available to the public but Samsung has disclosed that same thing won't apply to the Galaxy Note 8 Limited Olympics edition.
Read More: Samsung Galaxy Note 8 Star Wars Edition Could be In The Works
Apart The phone features the same specs and functions as the standard Galaxy Note 8, but also comes with a customised theme tailored along the line of the Winter Olympic games. In addition, owners will also get a customised leather case with the Paralympic games logo embossed on the body.
(source)