Last weekend, Xiaomi shot itself in the foot when it ran a poll asking fans to choose between MIUI and Android One. MIUI lost the poll with 43% of the votes while Android One secured 57% of the 14,769 votes. Seeing the results, Xiaomi deleted the poll.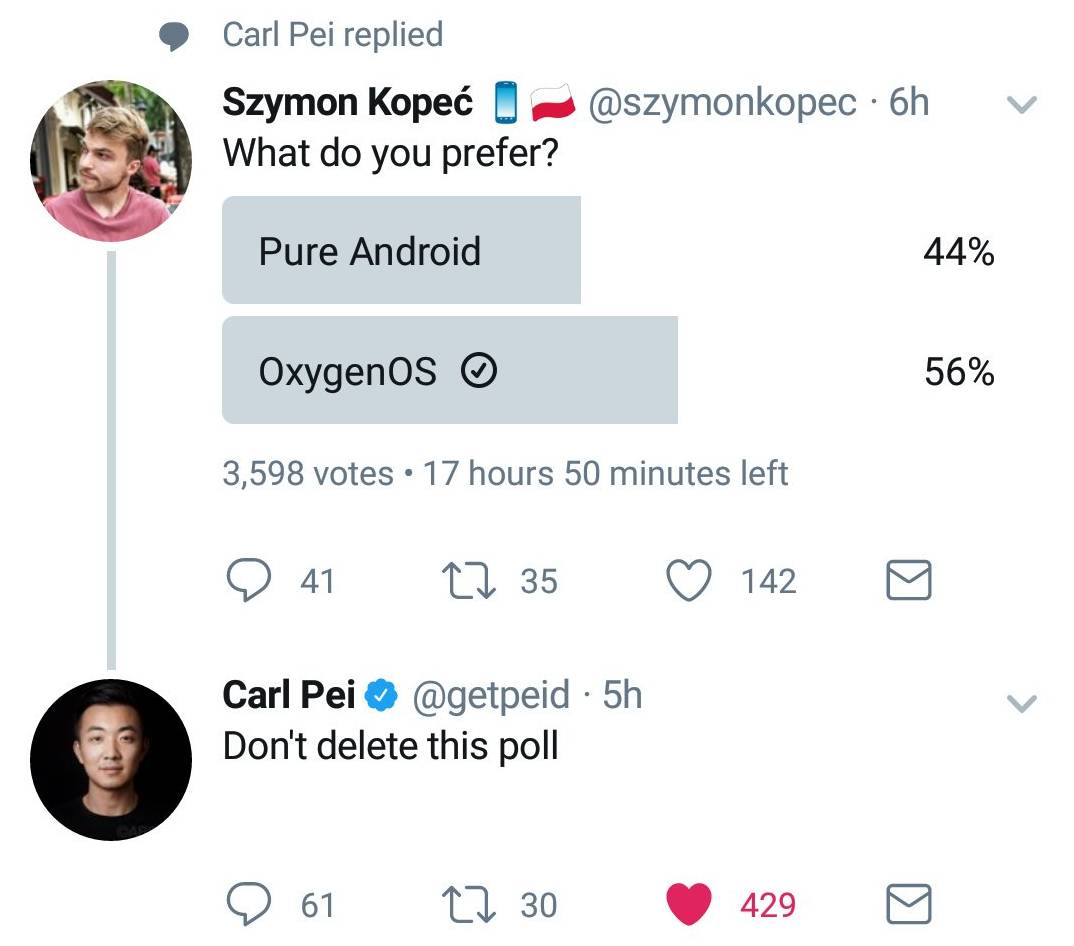 On Monday, a product manager at OnePlus decided to run his own poll by comparing OxygenOS to Pure Android. Initially, OxygenOS was leading the poll which prompted CEO Carl Pei, who was certain they'd win to tweet that the poll shouldn't be deleted.
In what appears to be a perfect example of not counting your chickens before they are hatched, Pure Android bagged another win at the end of the poll. With a total of 10,349 votes, Pure Android secured 58% of the votes as against OxygenOS' 42%.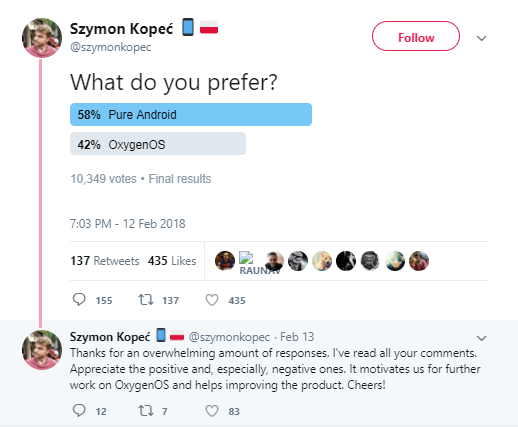 READ MORE: OnePlus 5 Gets Custom Fitted 8000mAh Battery, Bumps Battery Life To 3 Days
However, OnePlus handled the loss well. Sticking to the CEO's orders of not deleting the poll, the product manager tweeted that the results of the poll and users' feedback will serve as motivation to make the OS better. I guess Xiaomi should have done this rather than delete its own poll.