Qualcomm Announces Snapdragon X24 Modem That Enables 2 Gbps LTE Speeds
Ahead of the Mobile World Congress, Qualcomm has announced its latest LTE model for mobile devices — Snapdragon X24, which is the successor of the Snapdragon X20 that was launched last year.
The most important thing about the Snapdragon X24 LTE modem is that it promises to reach top download speeds of up to 2Gbps. In comparison, its predecessor, Snapdragon X20 supports about 1.2 Gbps speed.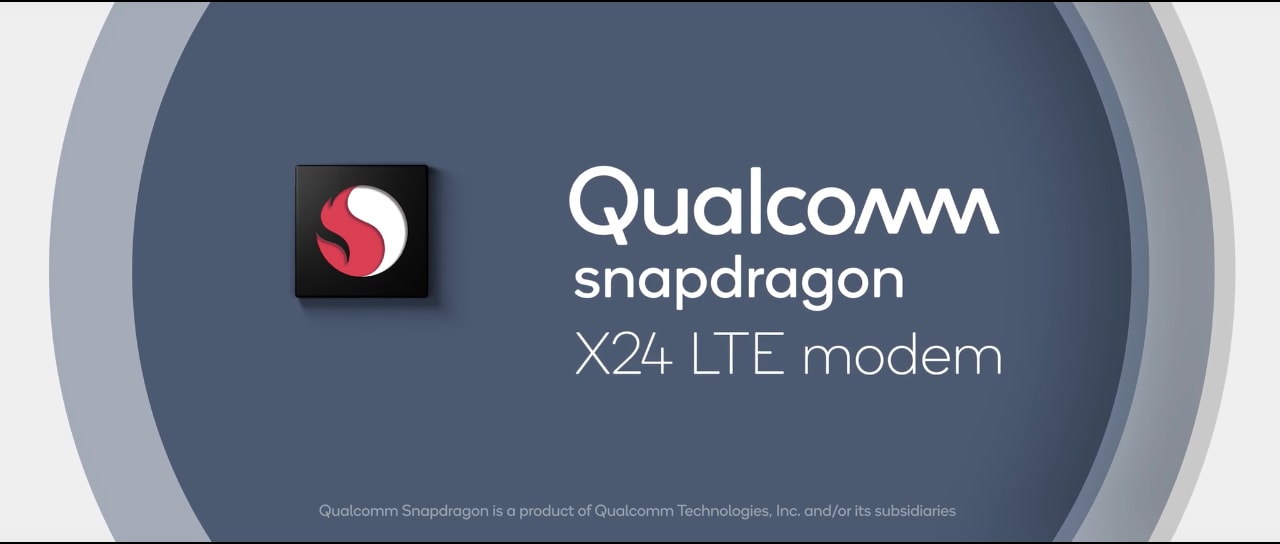 According to the company, the Snapdragon X24 is the first Category 20 LTE modem that supports such kinds of speeds. It is also the first 7nm process chip, promising potential power savings. However, it is unlikely to see those speeds in real life because of carrier-side problem.
While many service providers have begun working on gigabit LTE in earnest, the faster network still isn't completely deployed. However, the improvements in the technology should still lead to faster speeds overall.
Qualcomm's Snapdragon X24 supports up to seven carrier aggregation and 4×4 MIMO antenna arrays on up to five aggregated LTE carriers — which allow for maximum of 20 concurrent LTE streams. The company claims that this functionality will allow for X24-equipped devices to connect to the entire range of spectrum bands available to carriers, increasing overall performance beyond what we currently have.
As the Snapdragon X20 modem has been integrated in the Snapdragon 845 chipset announced in December last year, there's a possibility that this new Snapdragon X24 modem will be integrated in the upcoming mobile chipset from Qualcomm. In the announcement video, it seems that the company is hinting that the modem could be found in the commercial devices in the first half of 2019.
Read More: Qualcomm Signs Sales MoU With Xiaomi, Lenovo, OPPO & Vivo Valued At $2 Billion
Qualcomm also announced two new software offerings — an SDK for its IoT LTE modem (MDM9206) and a set of "wireless edge" services for enterprise and industrial use. The software development kit is aimed at making it easier for device manufacturers to design applications for their products.