ASUS Joins The Mixed Reality Game With Its Own $429 Headset
by Habeeb Onawole ago0
Taiwan's ASUS is the latest to join the Windows mixed reality (MR) train. The manufacturer has announced its own headset called the ASUS HC102 with a $429 price tag.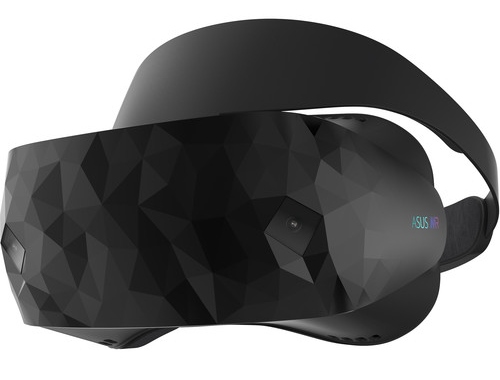 The ASUS HC102 has roughly the same specs we have seen on other MR headsets. It has dual 2.89" LCD displays, each with a 1440 x 1440 resolution and a 90Hz refresh rate. Its field of view is stated as 95°.
There is inside-out tracking thanks to the two front facing cameras with six degrees of freedom (6DoF) and the 32 LED lights on each of the controllers. It also has a proximity sensor, accelerometer, gyroscope, and magnetometer. For connectivity, there is a HDMI 2.0 port, a USB 3.0 port, and a 3.5mm audio jack.
In terms of design, the ASUS HC102 is still the best looking MR headset in the market. Unlike the boring white design of the Dell Visor or the blue coat of Acer's headset, its front has a polygonal design that makes it stand out.
ASUS has also made it possible to flip the headset without removing it completely just in case you want to take a brief look at the real world.
Selling price for the ASUS headset is $429 and it is available for pre-order on B&H. It is not the most expensive if you compare it to the price of the other MR headsets on the Microsoft store. But it is the most expensive when you realize you can get the others for less on Amazon. The online shopping giant has a sale on MR headsets currently.
READ MORE: ASUS X00RD Seen on Geekbench May Be An Android Go Phone
The $449 HP headset can be purchased for just $225. The Acer headset and Lenovo Explorer which are both priced at $399 are available for $278 and $279 respectively. Dell's $449 Visor is on sale for just $254. Only Samsung's Hmd Odyssey remains at $399.
(Via)