Feelworld F6 Review – My New Favourite Budget Camera Monitor
Feelworld is known for making one of the best budget camera monitors. I've used the F7 model for a long time but I wanted something smaller and I went with the F6 model that has a smaller 5.7" display and some other useful features. Learn more in our Feelworld F6 review.
VIDEO REVIEW
UNBOXING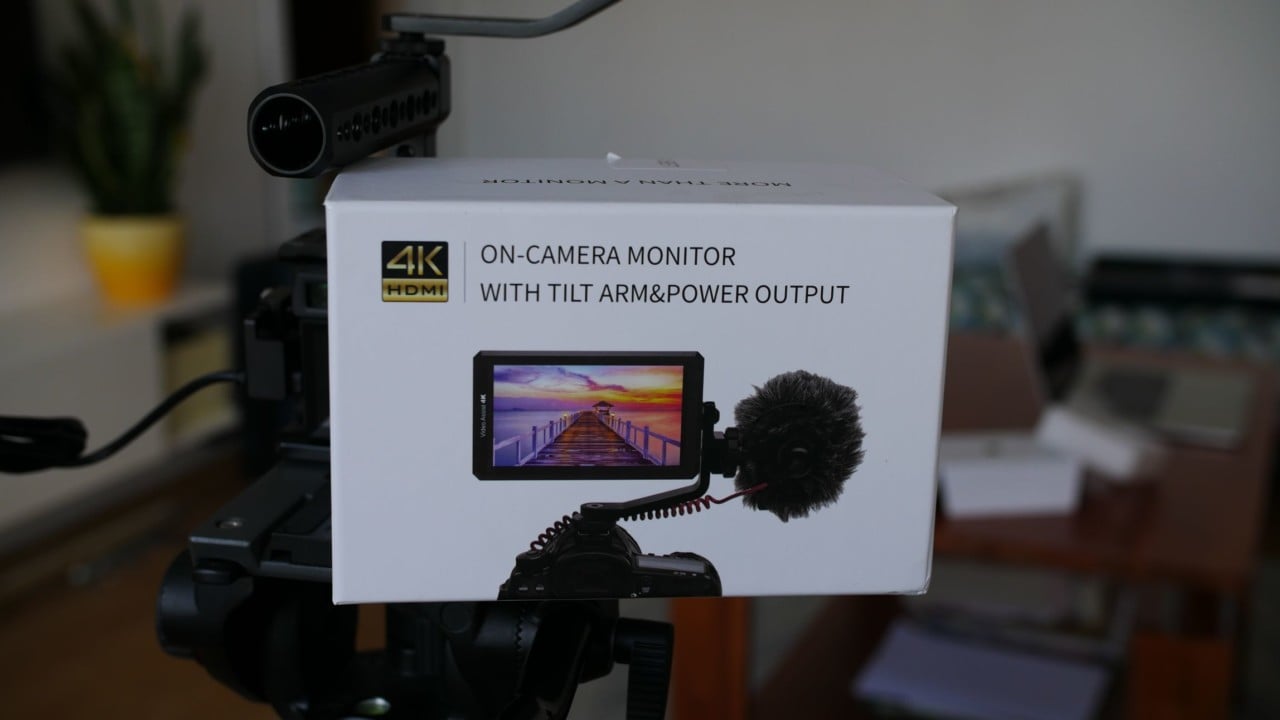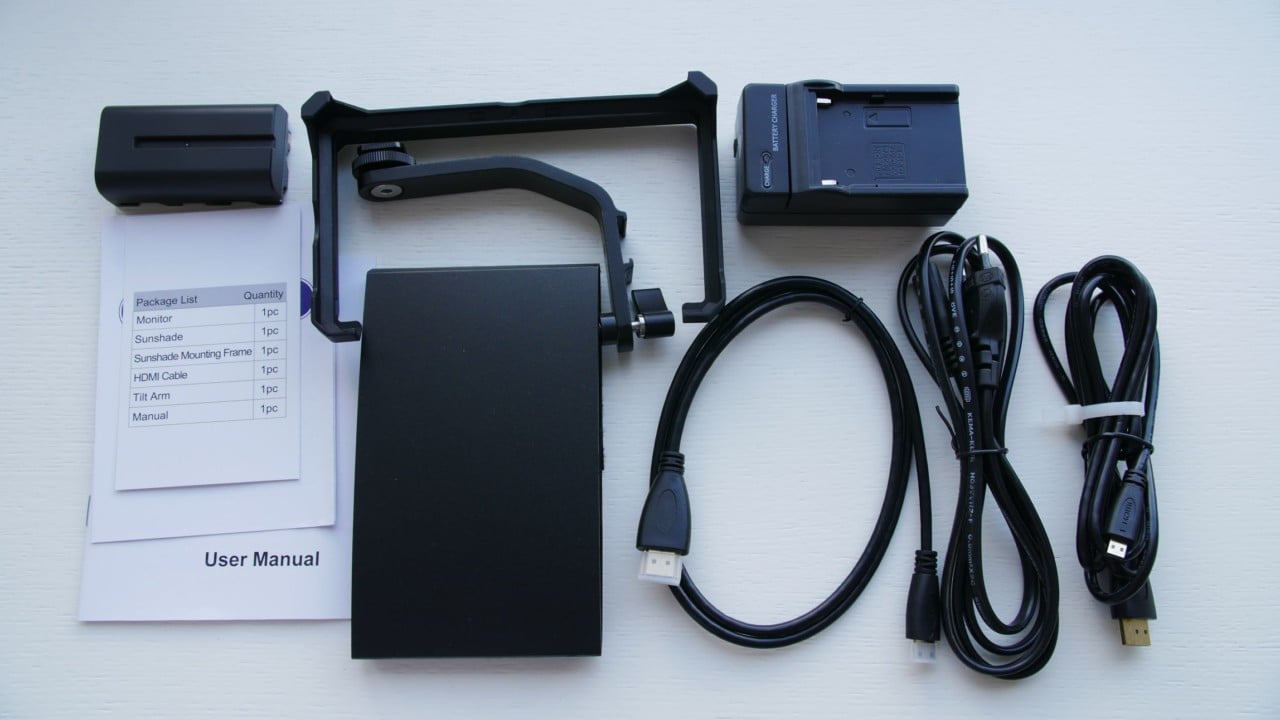 The monitor ships with everything you need to get started.
You get instruction manuals, micro and mini HDMI cables, a Sony NP550 battery and a charger, a sunshade and last but not least a rotating tilt arm that I will talk about in a second.
DESIGN and FEATURES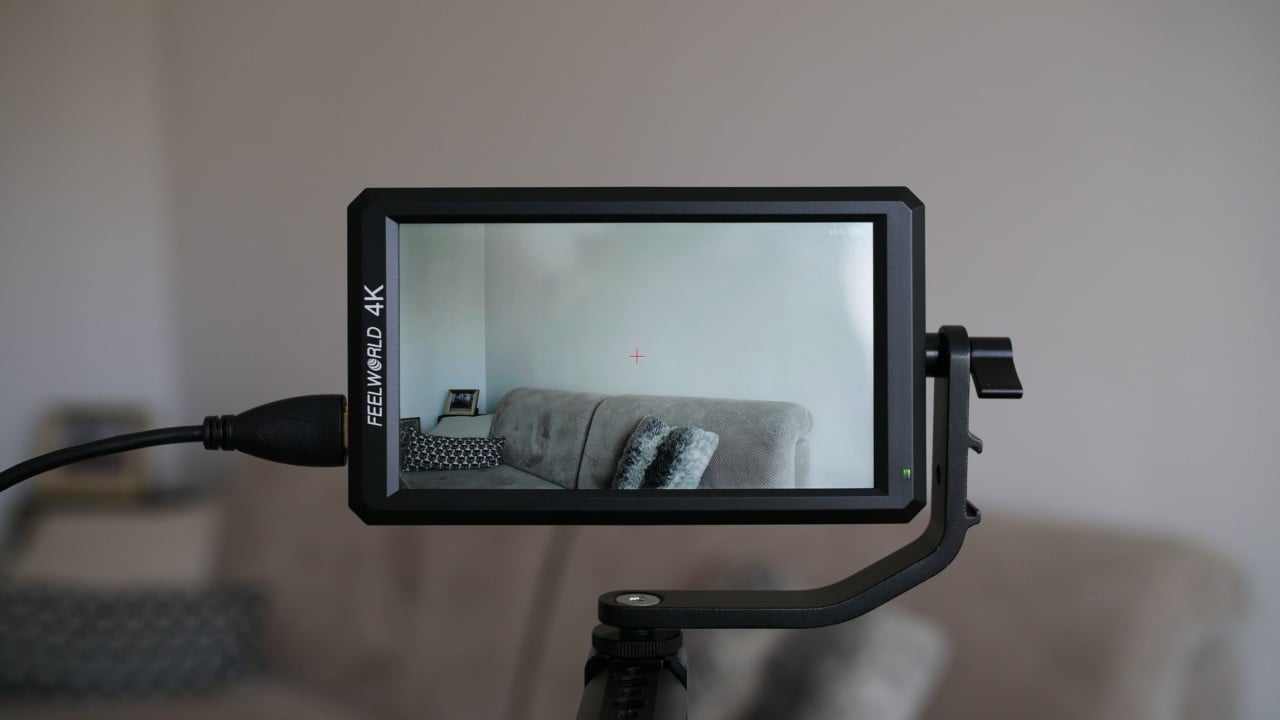 In terms of the design, the Feelworld F6 is made of quality plastic. Even though the difference is not significant, I found the overall build quality to be slightly better than the F7 monitor that I also like using.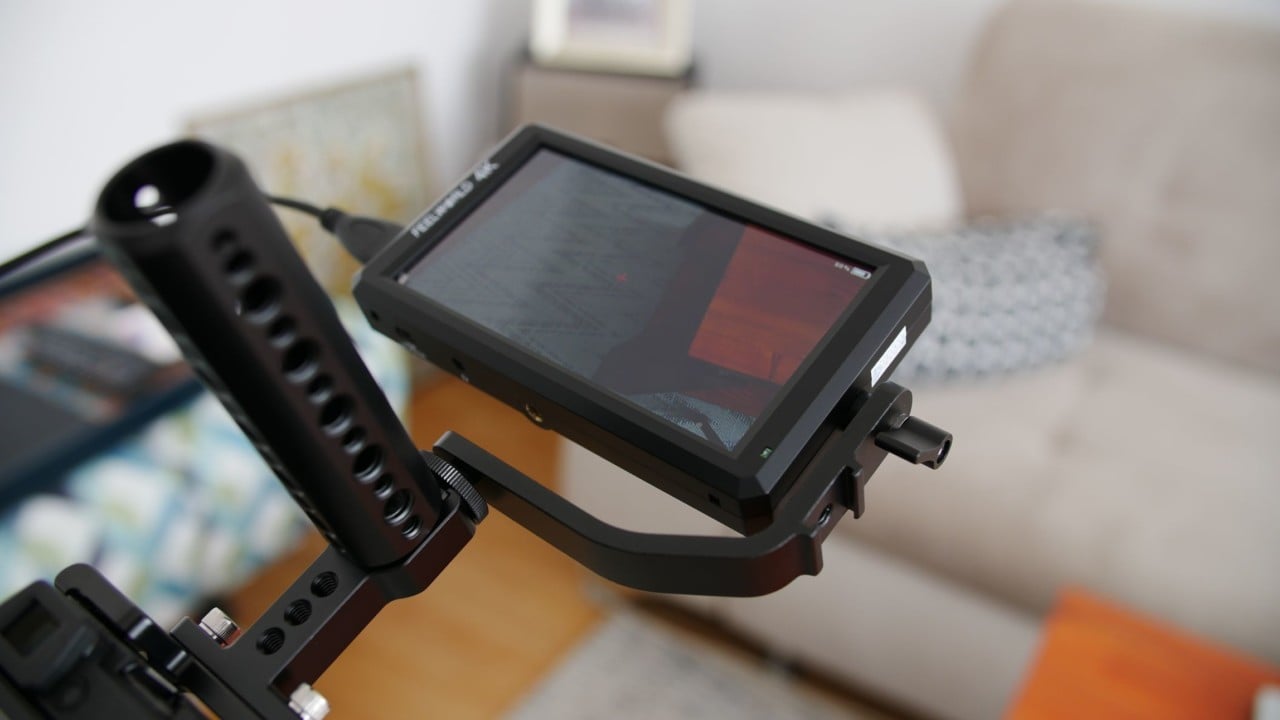 I also like how compact and lightweight it is (200g) since it has a 5.7" 1080p display with a high pixel density of 386, brightness of 460cd/m2 and the viewing angle of 85°/85°(L/R) 85°/85°(U/D). The image quality is superb for a budget camera monitor. Also, color accuracy is pretty good out of the box but you can always, calibrate the monitor to your liking. I found the sunlight legibility to be mediocre but the supplied sunshade really helps.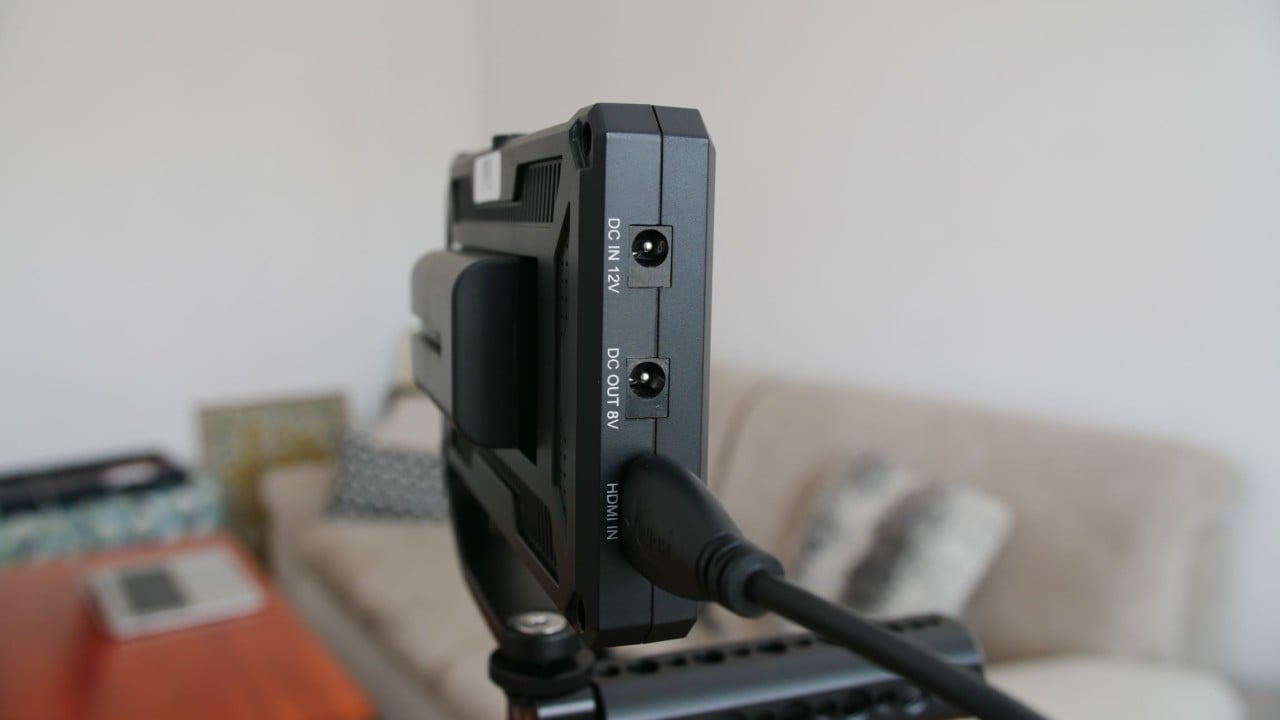 The monitor can support signal input up to 4k resolution and I found it to be working without any issues with my Sony A6300. Also, there is no input lag like on some other budget camera monitors.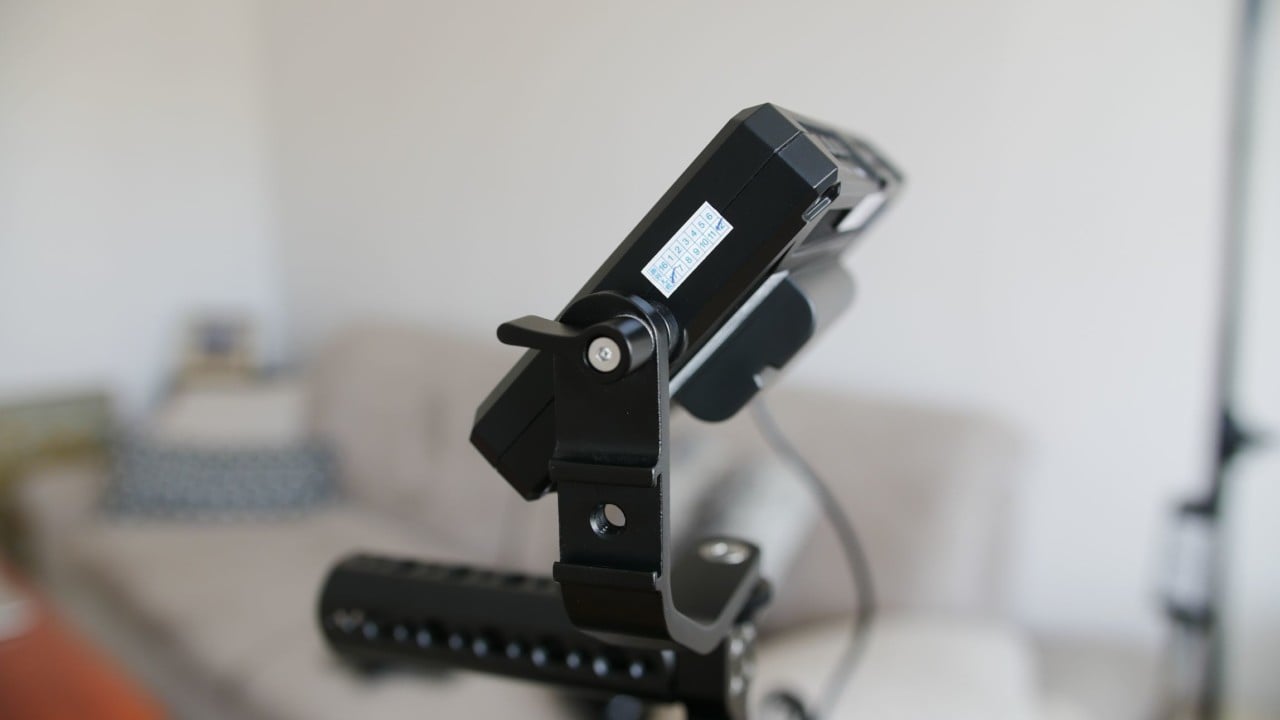 A huge problem with most of the camera monitors is the mounting system. The issue is that you usually need two hands to adjust the angle of the monitor and this is where the supplied tilt arm comes to help.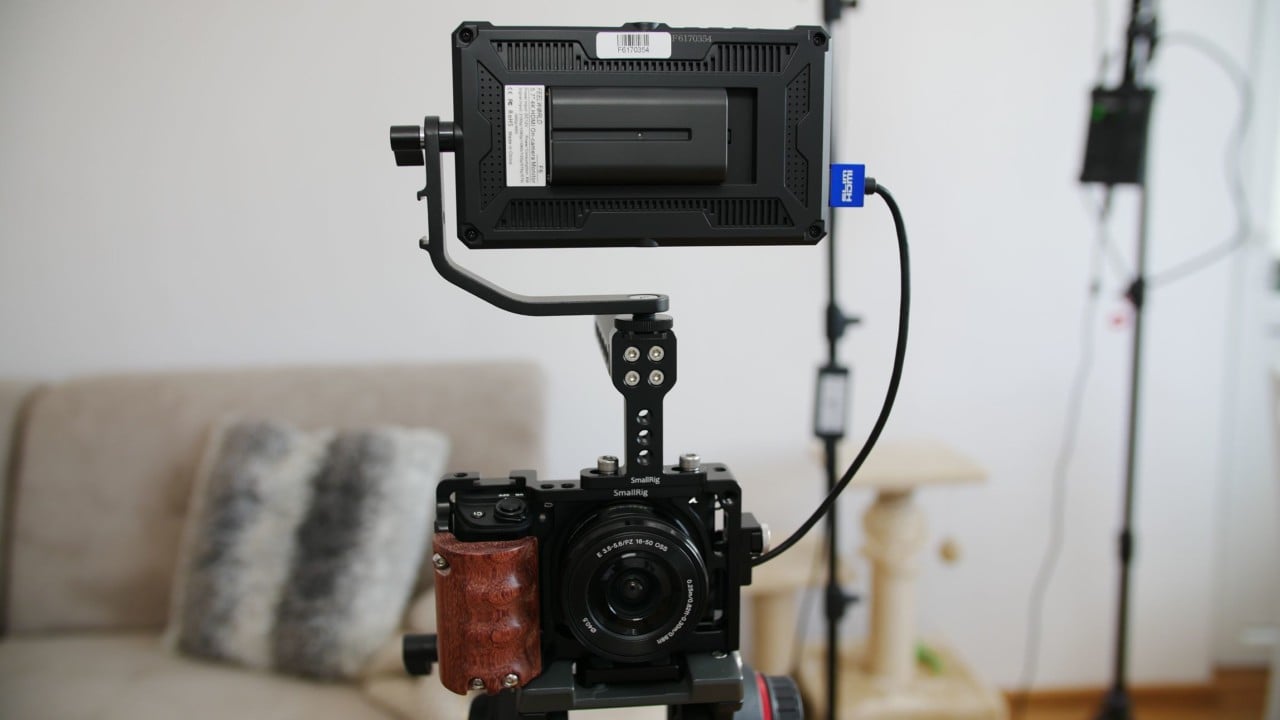 It attaches to the 1/4 thread on the side of the monitor and you can rotate the tilt axis 360 degrees. I found this feature to be really convenient. However, I wish this tilt arm could also rotate horizontally but you can always add third part accessories like a 360-degree rotating baseplate.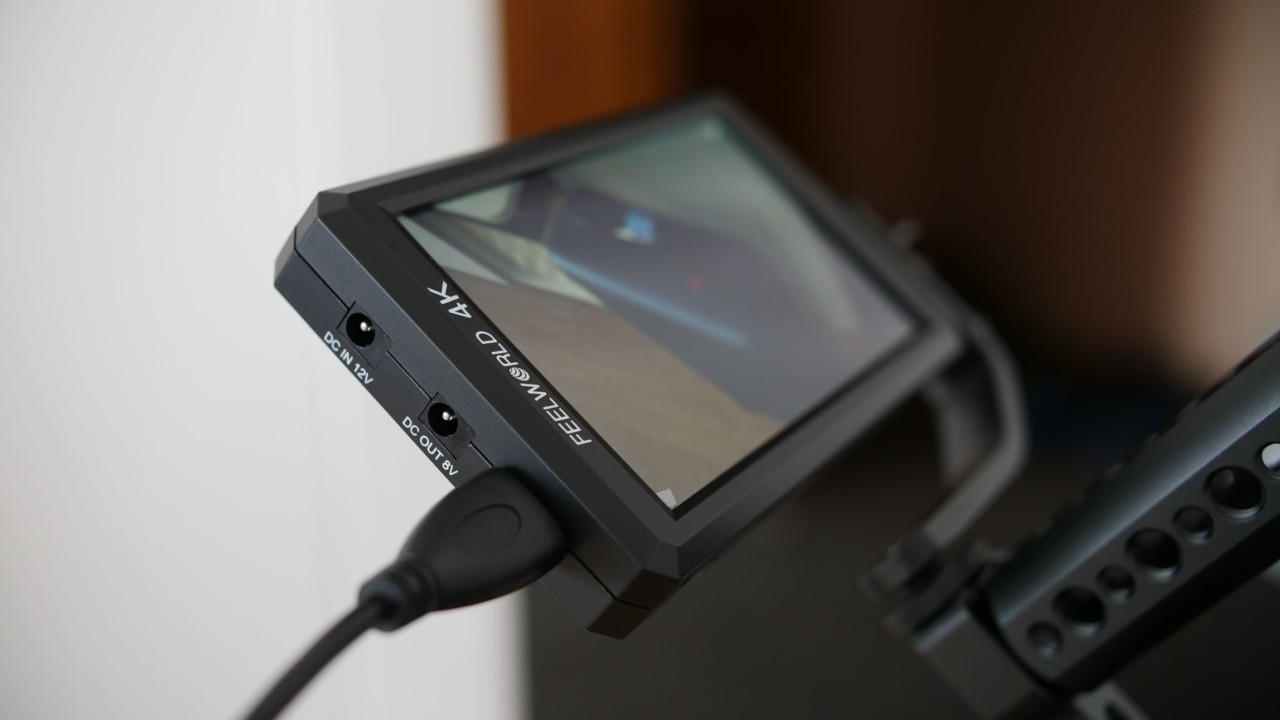 One of the key features is that you can power the monitor via the DC input port and also charge your camera while using it. However, you would need to buy the cable separately, so I could not test this feature out.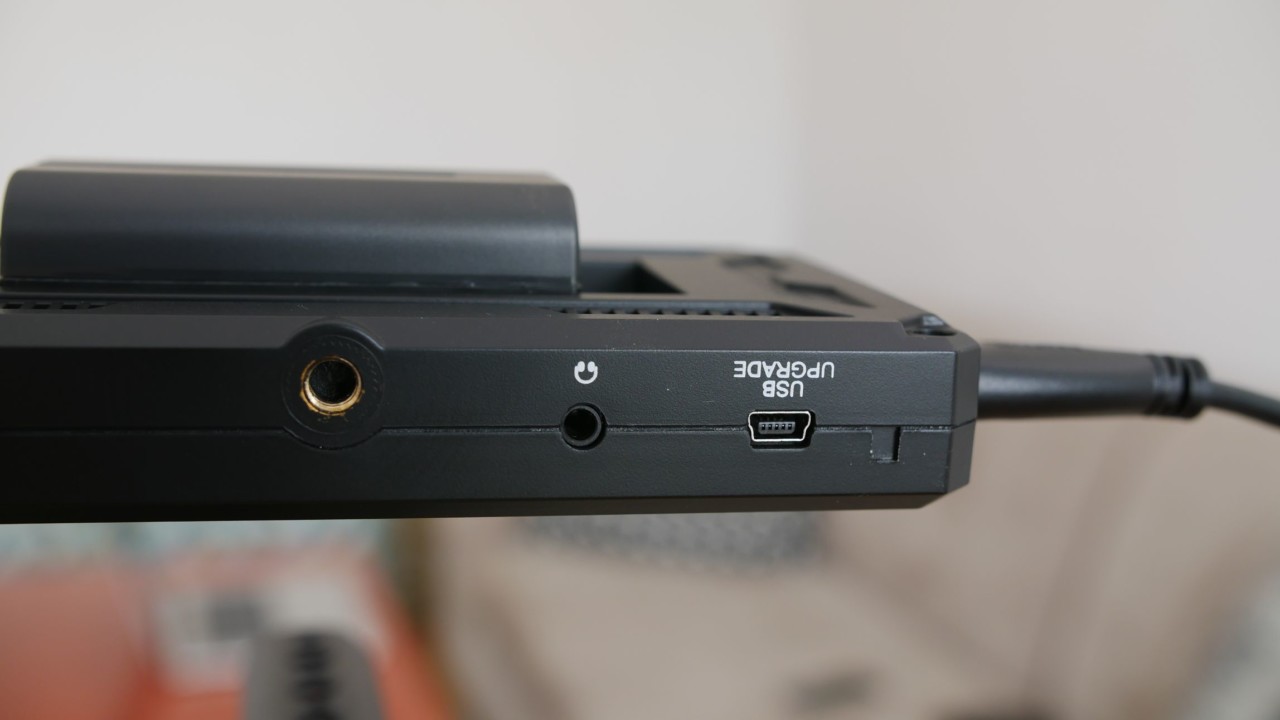 On the bottom of the monitor, you can find the headset jack, another 1/4 thread and the mini USB port for a software upgrade.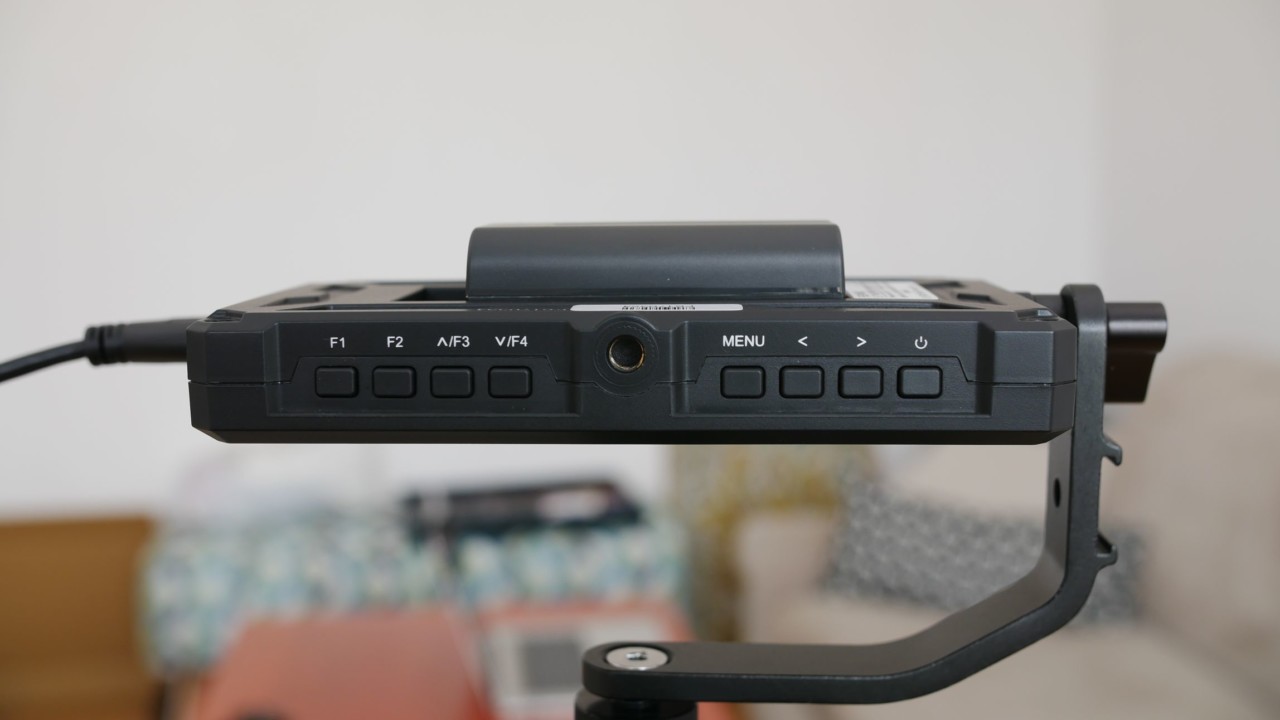 On the top, you can find a bunch of controls including 4 customizable shortcut keys, navigation, menu buttons and a power key. I'm so glad that you need to press and hold the power key to cut off the power, so you won't accidentally turn off the monitor. I had this issue with the Feelworld F7 and it was really annoying.
USER INTERFACE and FUNCTIONALITY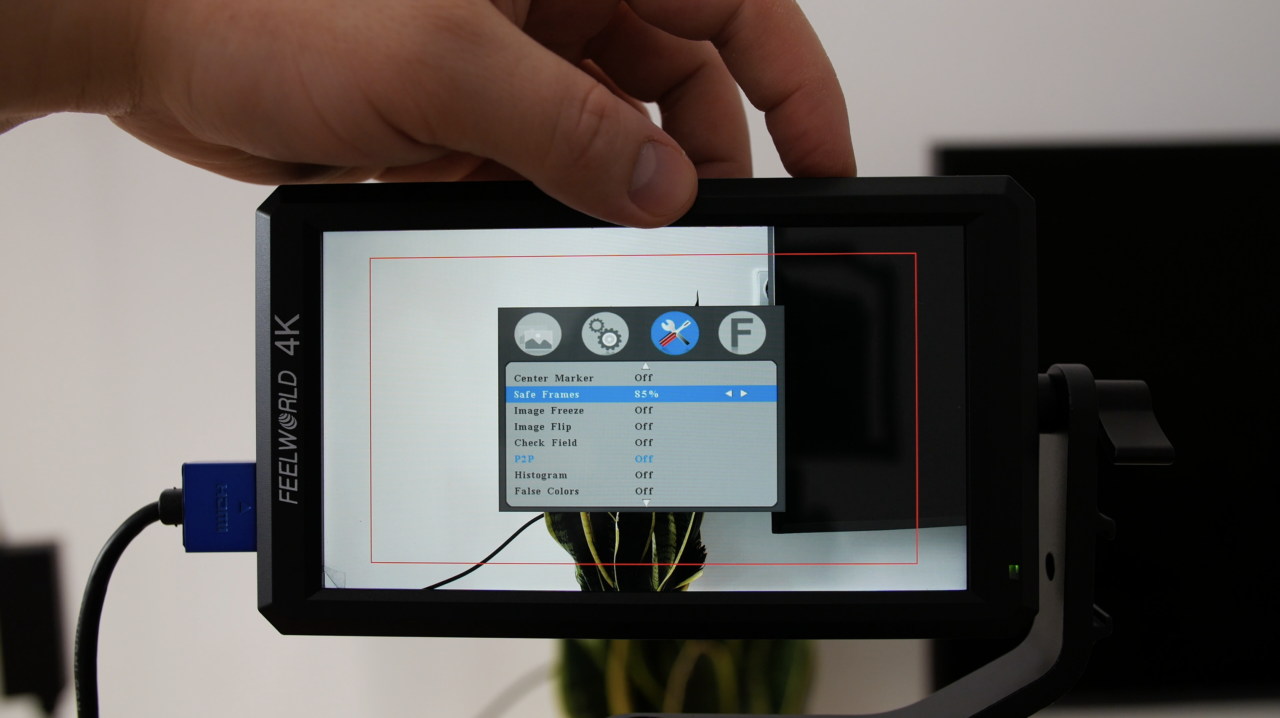 I programmed the customizable keys to quickly turn on or off focus assist feature that I found to be really accurate in practice. I also usually use false colors and image flip features. Every time, I rotate the monitor, I can flip the image quickly.
If you go to the menu, you can choose between a few picture modes or customize every single setting to your liking. I didn't change any general settings as I like how they are set out of the factory. What is more interesting to me is the third settings column where you can find all the nice features of this tiny budget monitor. You can turn on/off the center marker, choose safe frames, use check field feature or use some advanced features like histogram, false colors, anamorphic, change focus peaking colors, check overexposed areas of the image, use nine grid, ratio maker and so on. The last settings column allows you to customize the programmable keys, which is really awesome.
As you can see, this tiny monitor is just packed with features for such a low price. Please see our video review for the user interface walkthrough.
BATTERY LIFE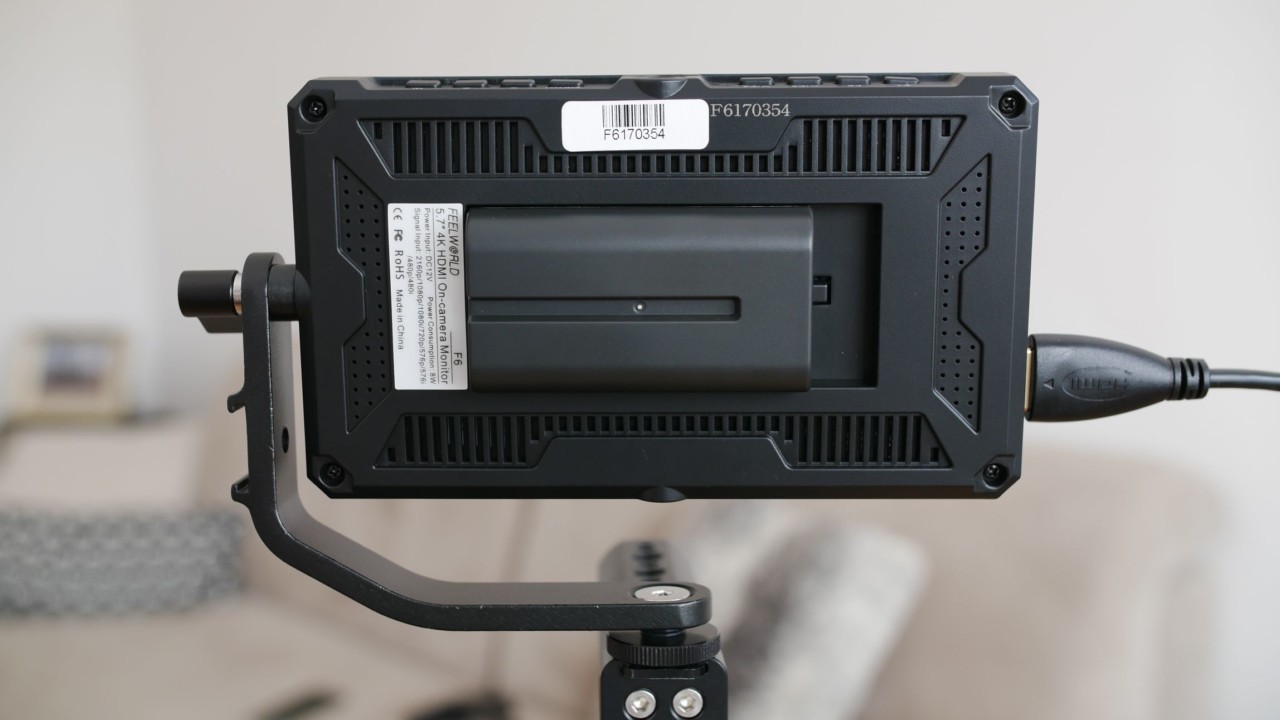 I found the battery life to be quite decent considering a low capacity of the supplied battery. You should expect to get about 40 mins out of it but obviously, this is not enough to assure a good workflow. That's why I recommend you using higher capacity NP-style batteries that will give you over 3 hours of continuous use.
CONCLUSIONS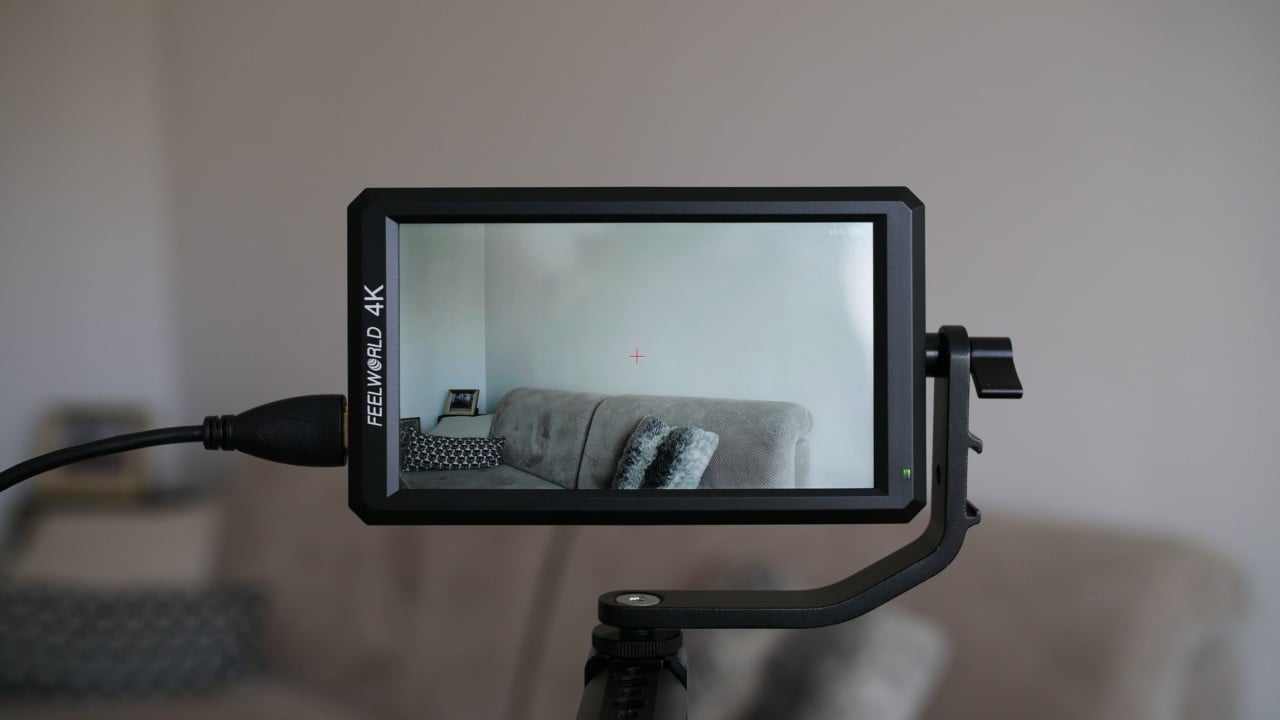 I have to say that I was impressed with the Feelworld F6 camera monitor as it has so many features for a low price. In fact, I see a huge improvement over some previous generation models in terms of input lag and menu system.
I love a very good image quality, compact size and build quality, the buttons seem to be in the right place and finally, there are plenty of advanced features that improve the quality of your video. However, I wish that the tilt arm rotated horizontally too and the supplied HDMI cable was shorter but these are just minor complaints.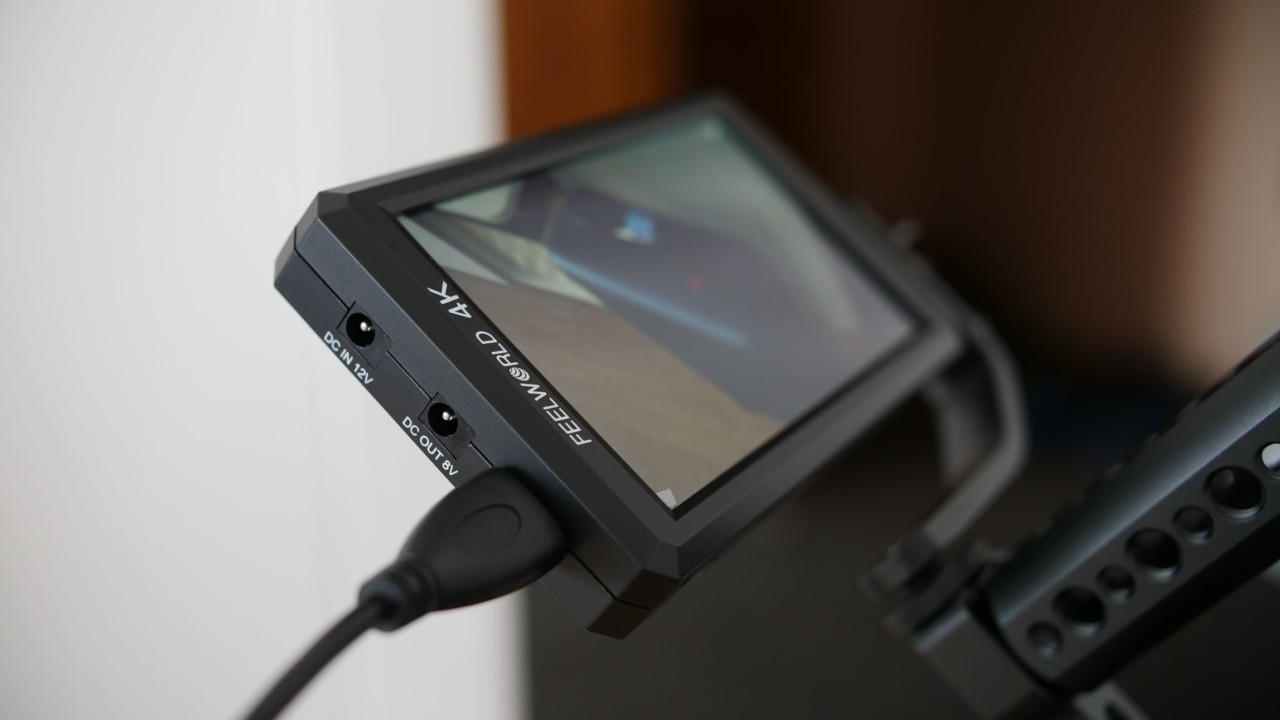 At the end of the day, the Feelworld F6 is going to stay on top of my A6300 as I just love using it. I think that this is a very solid camera monitor for the price and I can easily recommend it.