Buy Women's Day Gifts At Discounted Price On GeekBuying
by Vinay Patel ago0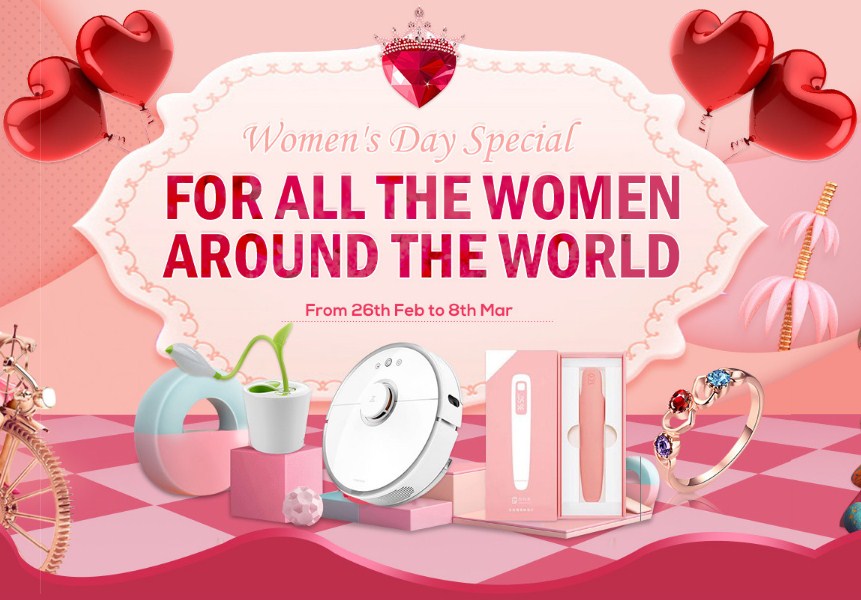 In a bid to celebrate the exceptional contributions women make to society in all walks of life, GeekBuying is giving massive discounts on all sorts of items as part of its latest promo dubbed, Women's Day Special. Let's check out the details.
Recommended Gifts For Her
If you've already run out of gift ideas for Women's Day, you have come to the right place. This category is brimming with multiple giftable items such as Xiaomi M365 Folding Electric Scooter, Jumper EZbook 3 Pro Laptop, and ZTE Nubia Z17 Lite smartphone, just to name a few.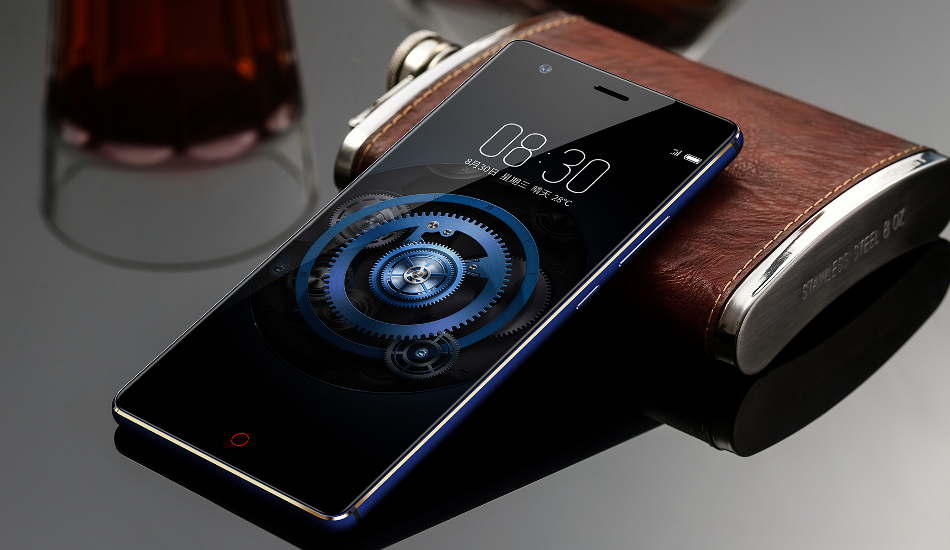 As if that weren't enough, GeekBuying is offering a considerable discount on their selling price as well. For instance, the Nubia Z17 Lite bears an original asking price of $449.99 on GeekBuying; however, the site is giving a significant 42% discount bringing the grand total down to only $259.99.
On top of that, you can choose from an array of color options such as black gold, blue and lots more. It is imperative for you to bear in mind that this promo is scheduled to end soon.
Sweet Home
This segment of the promo features a slew of heavily-discounted items that come in handy in day-to-day life. For instance, there's a 55% discount on the $103.30 selling price of Xiaomi Soocare X3 Smart electric toothbrush, which reduces its cost to just $45.99.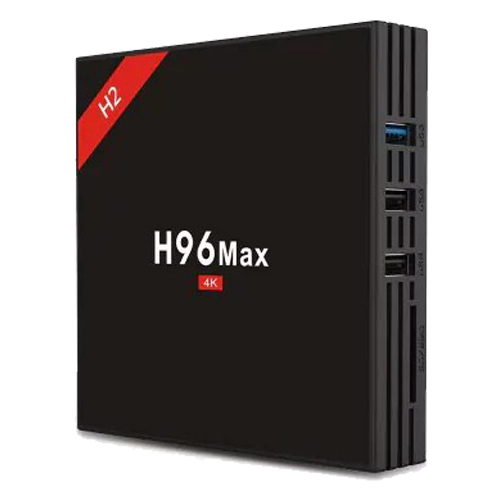 Similarly, the H96 MAX H2 TV Box which comes bearing a price sticker of $102.30 is currently up for grabs in this category for only $54.99. This is a 46% reduction in the device's real selling price.
Elegant Jewelry
It's no secret that wearing jewelry has been an important facet of human culture. That being said, the market is brimming with an ample variety of jewelry that usually carries steep price tags. But you can now pick from an array of jewelry that sports latest popular style without spending a fortune.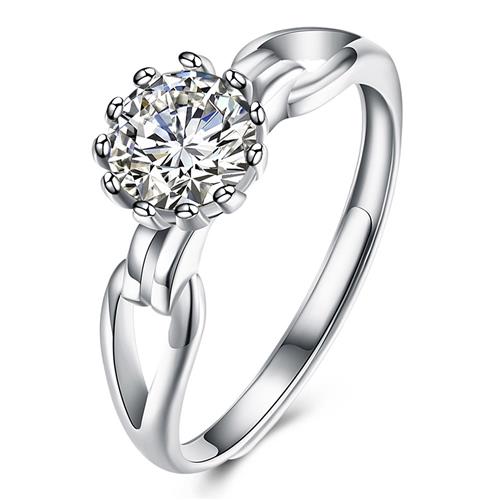 Lining with this, the SH-R0004 Women Fshion Ring which sells for $5.41 on GeekBuying is available at a lowered price of only $1.69. This is a notable 69% reduction in the item's real selling price.
Likewise, the site is giving 59% discount on $14.60 selling price of PDRH019 Colorful DIY Personalized Bracelet. As a result, you can now get the lovely bracelet for just $5.99.
Getting Fit
This category gives fitness-conscious women something to cheer about. Here's a brief glimpse of what it comprises.
Bearing a $36.99 price tag, the Makibes HR1 Smart Bracelet is an ideal gift for women who like to keep a track of their heart rate, calories burned and take care of their health without missing any important calls.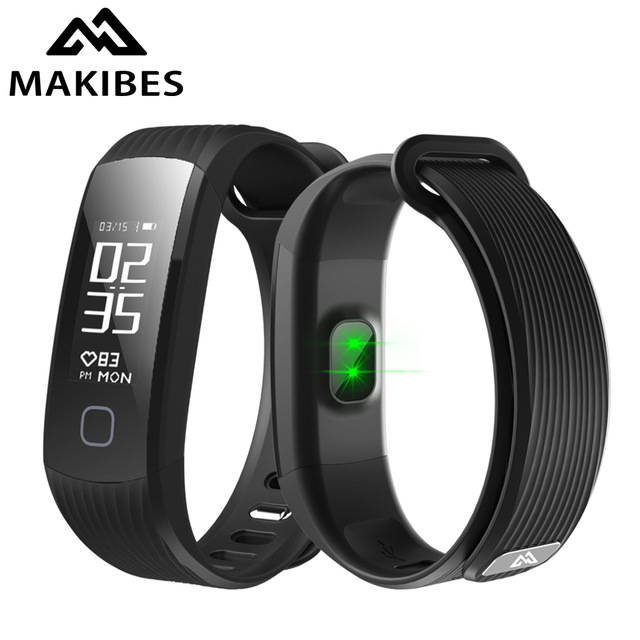 GeekBuying is currently selling this extremely useful device for a slashed price of $14.99. However, the reduction in cost is valid only for 1 day.
Beauty Tools
Present-day women are more confident and they know exactly how to take care of their appearances. Beauty tools play a vital role when it comes to achieving that perfect stylish look. Bearing that in mind, GeekBuying has offered discounts on a slew of products that can prove to be perfect gifts.
You can buy 11 pieces of ZE558800 Bamboo Handle Foundation Blending Makeup Brushes by shelling out only $4.99 on GeekBuying. The site is giving 62% off on this item's actual selling price of $13.00.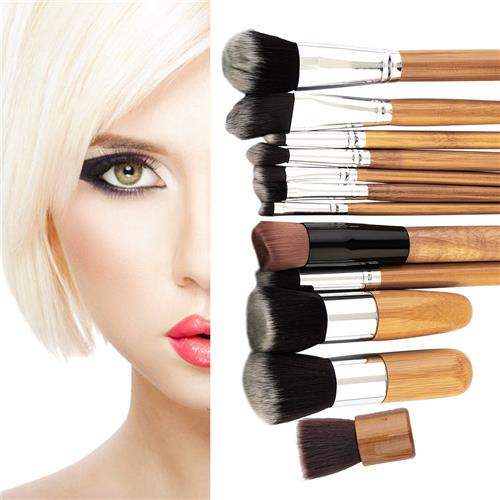 Alternatively, you can buy 4 pieces of Xiaomi Mija A&D E-Cigarette Healthy Sucker Fresh Breath Non-nicotine Fruit Flavor Collagen Vitamin, which sells for $65.91 by shelling out only $45.99, thanks to a 30% discount offered by GeekBuying. This price cut is only valid for 1 more day.
Office Supplies
GeekBuying hasn't ignored working women either. Let's take a gander at what the site has in store for them.
You can buy a slew of office supplies at a discounted price in this category. First off, the Xiaomi Mi Notebook Air is available for only $759.99 on GeekBuying.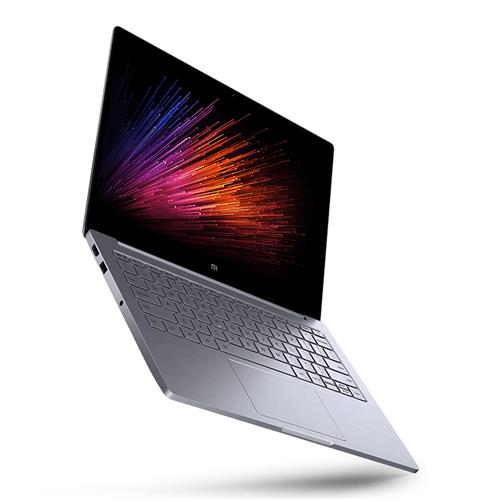 The site is giving 36% off on the 13.3 inches laptop for a limited period of time. Likewise, the global version of the Xiaomi Redmi 5 Plus smartphone is up for grabs for only $259.99 for a couple of hours.
Outdoor Gadgets
In this category, you can find exciting gift ideas for an adventure junkie. For instance, you can purchase the Anti-theft Lightweight Backpack, which sells for $44.99 on GeekBuying by shelling out only $28.99.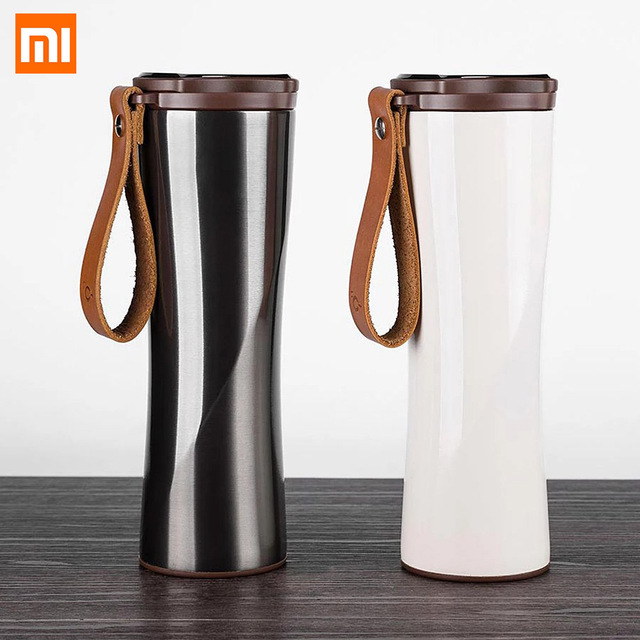 Similarly, you can get 47% off on Xiaomi Mijia Kiss Fish Smart Vacuum Bottle, which sells for $69.99 without the discount. For a limited period of time, you can buy this useful item for only $36.99.
You can head straight to this link in order to check all the products and also take advantage of the promo, which is slated to end on Thursday, March 8.