ARM Unveils Mali-G52 and Mali-G31 GPUs Amongst Others
by Habeeb Onawole ago0
ARM, today unveiled two new GPUs, a visual processor (VPU), and a  display processor. The new GPUs – the Mali G52 and Mali-G31 bring an improvement in performance and a reduction in power consumption to flagship and low-end/mid-range devices respectively.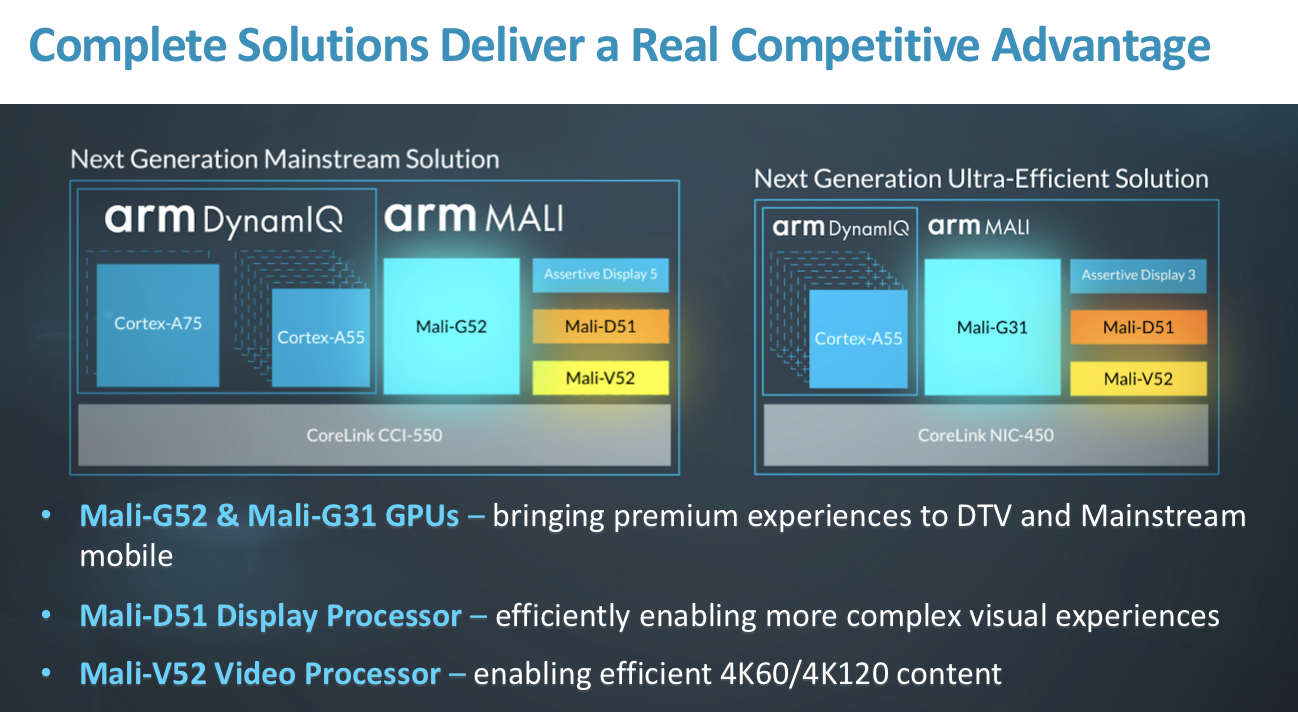 Mali-G52
The Mali-G52 succeeds the G51 which was announced back in 2016. Performance has increased by 30% as a result of the use of wider execution engines (8 pipelines as against the G51's 4). Energy efficiency has also increased by 15%, allowing users more play time even for power-consuming AR games. ARM also says that Machine Learning has improved by 3.6 times.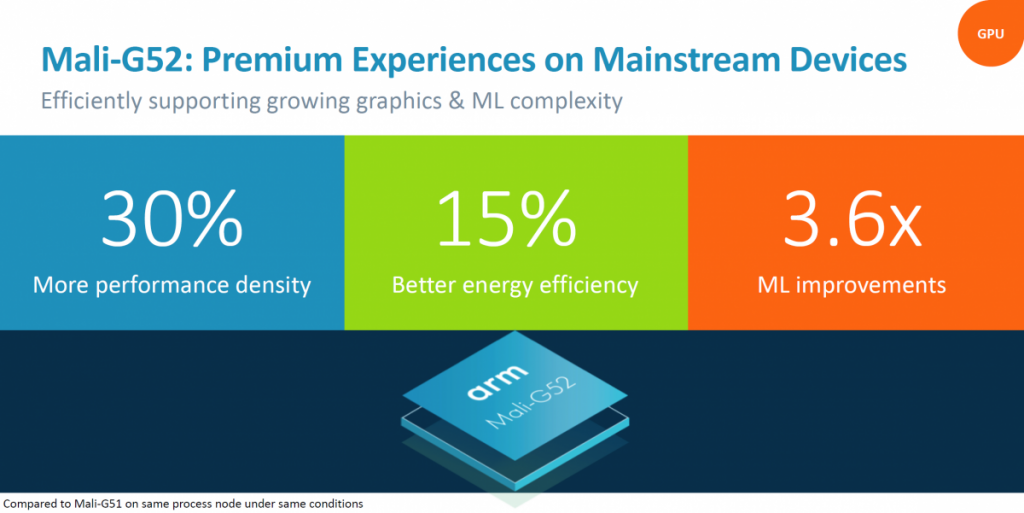 The GPU is targeted at high power devices like TVs, high-end phones and tablets. ARM suggests a DynamIQ configuration of one Cortex-A75 core paired to seven Cortex-A55 cores to take advantage of the G52's power efficiency.
The smaller A55s are said to be able to handle smaller tasks simultaneously while the Cortex-A75 handles performance-hungry tasks.
Mali-G31
The Mali-G31 is the first ultra-efficient GPU built on the Bifrost architecture. It is also the smallest ARM processor to support OpenGL ES 3.2 and the latest version of Vulkan API.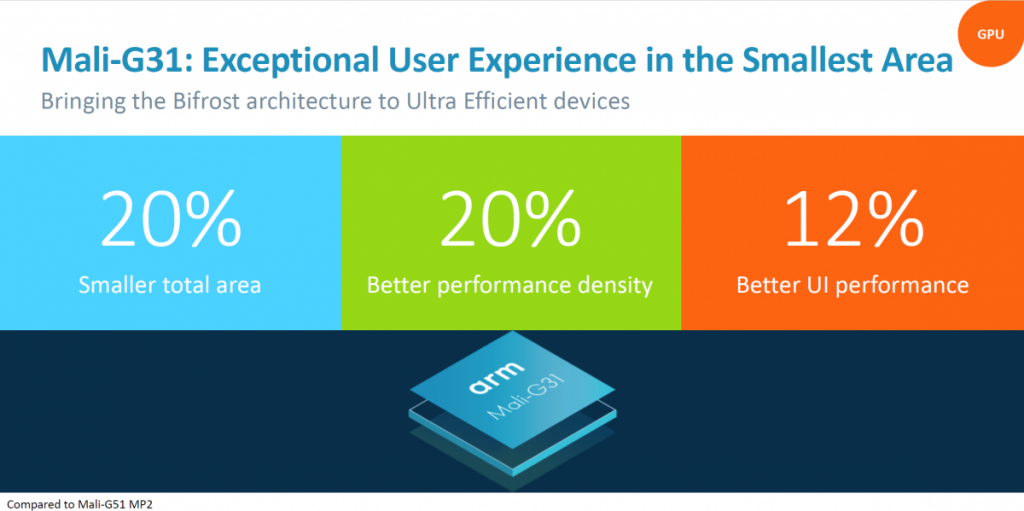 The above features will allow developers optimise their apps to work with all Mali-powered devices and hence allow them to reach more devices since the Mali-G31 is tageted at mainstream and entry-level devices.
The 650MHz 28nm HPM Mali-G31 is 20% smaller and has a 20% increase in performance over the Mali-G51.
Mali-D52 and Mali-V52
ARM also announced theMali-D52 display processor and the Mali-V52 video processor. The Mali-D51 has a 50% increase in memory latency and a 30% increase in power efficency. It also brinsg HDR to mainstream devices when paired with Assertive Display 5.
READ MORE: MediaTek Unveils Helio P60: Focuses On AI And Performance
The V52 doubles decode performance and brings 4K content to mainstream devices. It offers a 20% increase in upload quality resulting in clearer 4K videos at 60FPS, and is 38% smaller in size than its predecessor.