Huawei Patents A Foldable Phone Which Can Turn Into A Tablet
by Michele Ingelido ago0
Foldable phones could be the future of the smartphones market. Given that smartphones are actually replacing PCs for several functions, people are always in need of bigger displays in order to make it comfortable to surf the web, watch videos and more. After Samsung and its alleged Galaxy X, even Huawei has filed a patent for a phone with a foldable display. The patent has been filed on September 19, 2017, but it has just been revealed on WIPO (World Intellectual Property Organization) website.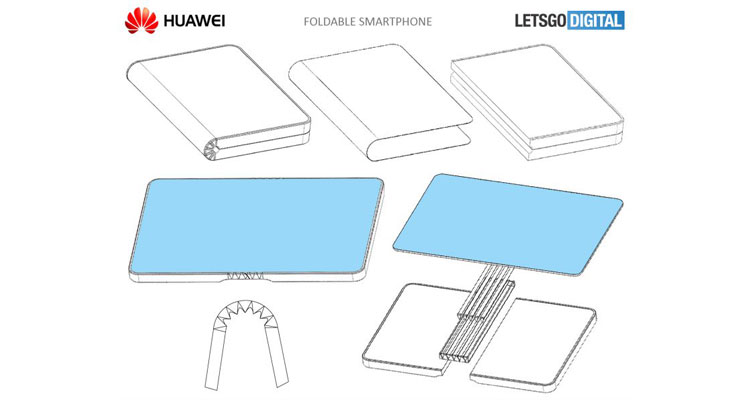 The Huawei foldable phone is way different from ZTE Axon M. It does not feature two separate displays, but one single display which can be folded. The mechanism is similar to the one of the Microsoft Surface Book. Thanks to this mechanism, the smartphone will be able to transform into a tablet while it is unfolded. While folded, it should obviously have the same dimensions as a normal smartphone. The patent does not show how the device will work while it is folded, so we still do not know if it will have an external display or just some indicators to show important info such as time, battery charge, and notifications.
RELATED: Huawei Honor 10 Leaked Images Show Notched Design
A folding panel like that implies the presence of flexible glass or another material which does not break. At the moment, we do not know if and when this Huawei device will hit the shelves. It may even remain just a patent and we may be very far from the release of the first smartphone with a foldable display. According to recent declarations from Qualcomm, Samsung Galaxy X (the first phone with a foldable display by Samsung) will not see the light of day soon, and, due to difficulties encountered at realizing its foldable display, we may need to wait some years for its release.
(Source)