LG's Patent For Foldable Smartphone Shows Dual Display, Battery And Headphone Jack
LG has been granted a patent for a foldable smartphone, which was filed in September 2016. The patent, which has now been published by World Intellectual Property Organization (WIPO), contain images which illustrates what the phone's design could be.
The patent, which is titled "Mobile Terminal", shows that along with dual displays, the smartphone also contains dual batteries and dual headphone jack. The display is curved around the edges, which can be used to show time, date, as well as other notifications.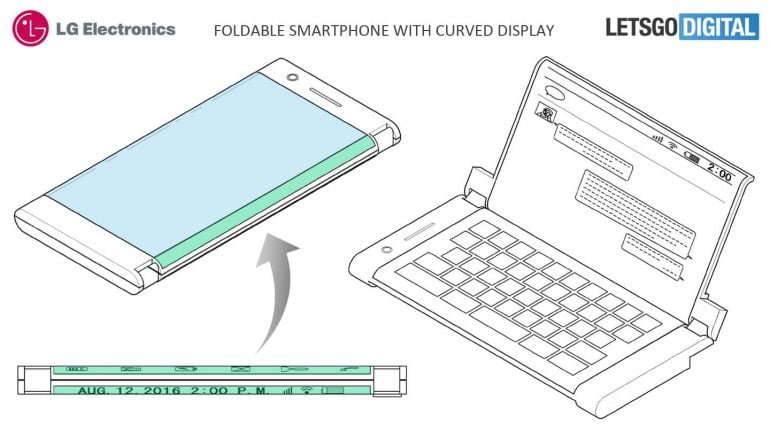 The images, which were attached to the patent, reveals that both the displays connected through two hinges — one on the top and another on the bottom side. This enables both screens to open and combine to form one large display.
In a partially open position, the device can be used by two persons to watch video separately, using the two headphone jacks. Interestingly, both hosting packs their own battery as well as camera module. While the patent was filed in September 2016, it mentions that the primary display is equipped with an under-display fingerprint sensor.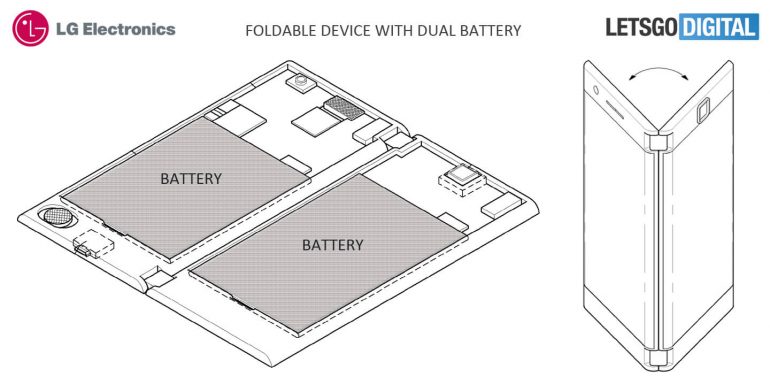 From the patent application, it seems that LG is focusing on the media consumption for its foldable smartphone, enabling users to consume different types of media content without disturbing each other. The patented technology can be used for smartphones, tablets, laptops, multimedia devices and wearables.
Many smartphone manufacturers are said to be working on a foldable display smartphone, including Samsung, Apple, and Microsoft. Recently Huawei also joined the list and now LG is also jumping on the foldable display bandwagon.
Last year, in September, Samsung's mobile chief DJ Koh had confirmed in an interview that the company would launch its first foldable smartphone in 2018. Later, there were reports suggesting that the Galaxy X could be a limited edition device that may only arrive in select markets.
Read More: Huawei Patents A Foldable Phone Which Can Turn Into A Tablet
However, Salman Saeed, who's the product manager of display technology at Qualcomm said in an interview that the foldable smartphone launch could be delayed due to concerns related to the fine-tuning of the user experience as well as the durability.
(Via)