Leaked Photos Show The Smartisan Nut 3 in Black, Red, & White; SD625 Confirmed
by Habeeb Onawole ago0
The Smartisan Nut 3 is due to launch tomorrow. Ahead of the event, live photos of the phone have surfaced online. These photos not only give us a look at the phone but also confirm a few specifications.
For the Nut 3, Smartisan is going for a new design. The bezels have been shaved off at the top and bottom but there is a twist. Smartisan has added another thick slab just below the display. This slab is demarcated from the rest of the phone by a thin line and is home to the fingerprint scanner and front camera. We'll leave the debate of the position of the camera to you.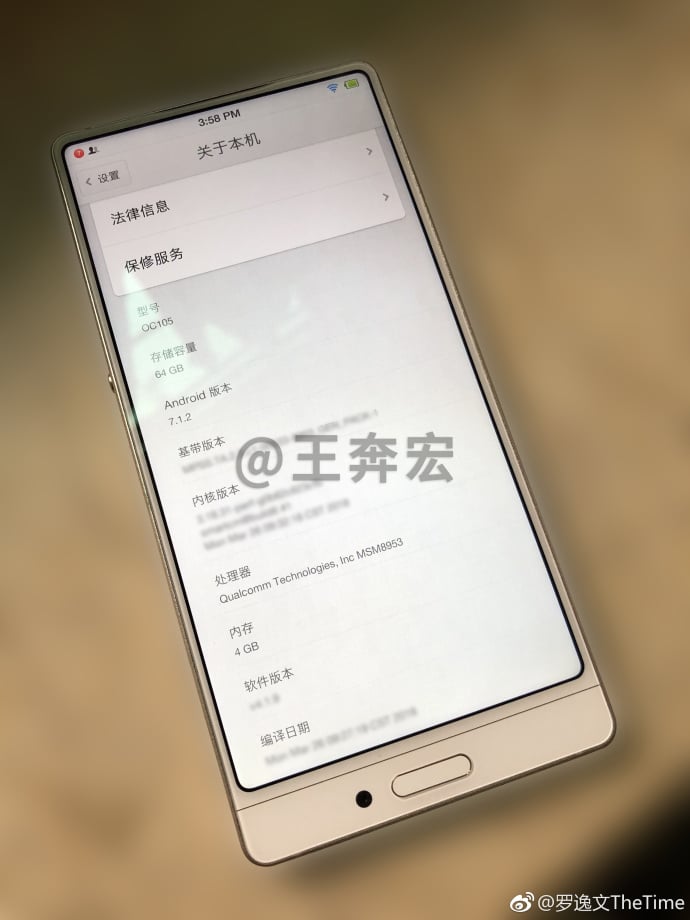 There are photos that show the Smartisan Nut 3 in black (surprisingly with thicker bezels) and red. However, none of them show the rear of the phone. There are even photos of the retail box for the red variant and the box is actually red too. So, it is safe to assume that each color variant will come with a matching box.
In one of the photos, the phone's about section is visible and it reveals a few of the specs. The Smartisan 3 will come with 4GB of RAM and 64GB of storage. It is powered by Qualcomm's MSM8953 a.k.a. Snapdragon 625 and it runs Android 7.1.2 Nougat.
READ MORE: Smartisan T3 Design Details Revealed: To have Notched Display, Rear Fingerprint Scanner
The last two specs are disappointing. The Nut Pro/U2 released last year is powered by the Snapdragon  625. Though there is also a Snapdragon 626 variant. It appears the same will happen again this year – some variants will have a Snapdragon 625 version and others will come with a more powerful chip albeit slightly and with more storage and RAM. We are also disappointed that the Smartisan Nut 3 is running Android Nougat instead of Oreo.