Spotify To Make A New Announcement On April 24: Smart Speaker Incoming?
by Michele Ingelido ago0
Spotify has set a new event in New York City. It will be held on April 24 and the company has sent invites for a "news announcement". One of the most reliable hypotheses regards the announcement of its first hardware product: a smart speaker. According to recent rumors, the company has hired new experts in order to develop a new smart speaker to compete with Amazon Echo, Apple HomePod, and Google Home.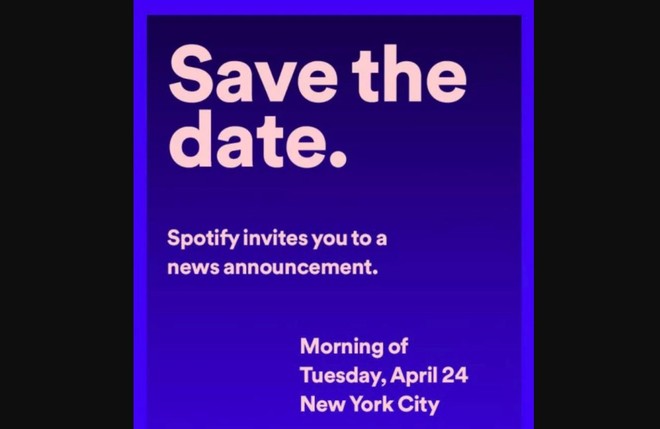 But the announcement of a smart speaker is not the only hypothesis surrounding the mysterious event confirmed by Spotify. According to other speculations, the company will announce a new feature which will allow users to search for music in the official app by using vocal input. In the past few weeks, the company has been testing this feature with a restricted number of iOS users, so the moment of the official rollout may have arrived.
(via)