Xiaomi Redmi Note 5 Red Coloured Variant Coming Soon
Apple just launched a special Red coloured edition of the iPhone 8 and iPhone 8 Plus, both which are now available. In a swift move, China's tech giant Xiaomi has teased a red coloured variant of its latest premium midrange Redmi Note 5 smartphone. Xiaomi is well known as the Apple of China and has a long history of imitating the U.S tech giant. That is not to say Apple doesn't tap from other companies but we could safely say most of Xiaomi's products draw inspiration from Apple gadgets and this includes the MIUI  custom UI which resembles iOS in outlook.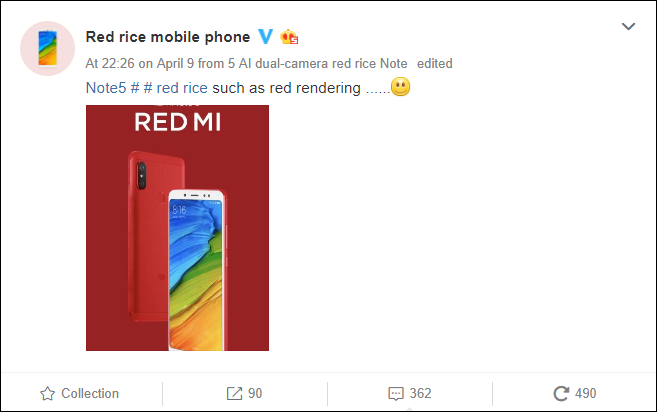 In this case, propping up a red colour variant for the Redmi Note 5 isn't necessarily an imitation but sharing a teaser of a non-existent variant of its Redmi device immediately after Apple announced its own Red coloured variant reeks of imitation. The renders as shared on the official Redmi phones Weibo page shos the Redmi Note 5 rear coating in red while the front panel still retains its white outlook unlike the iPhone 8 Red special edition whose front panel is black.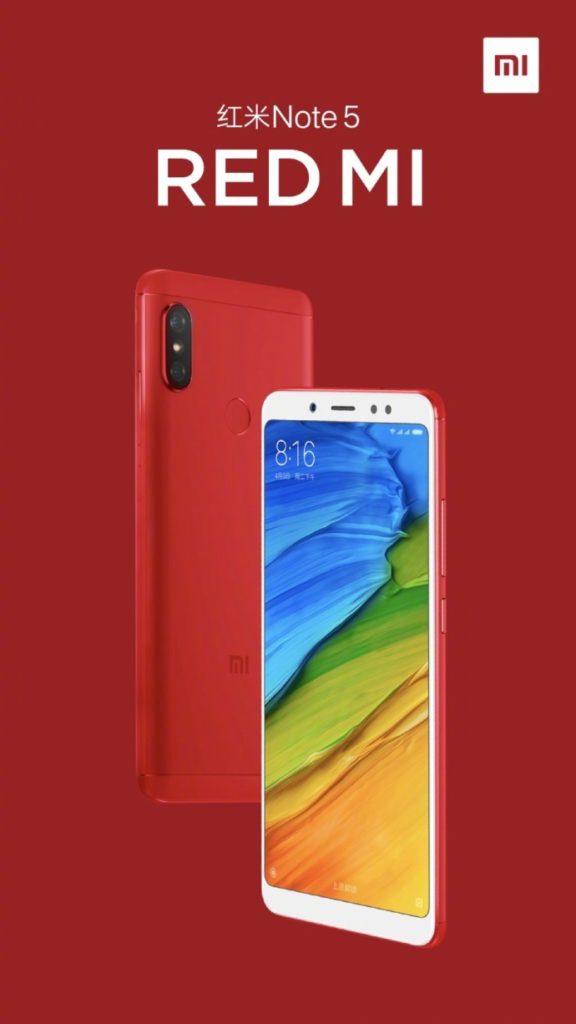 Read Also: Xiaomi Turned 8 in April: We Pick The Top Smartphones From The Company Till Date!
Xiaomi Redmi Note 5 is presently available in four different colour variants; Blue, Black, Gold and Rose Gold. There is no indication of when the device will be made available but it may not be very soon. The Redmi Note 5 just launched and is not very available at the moment. The Red variant may be made available in the near future when supply and demand have been stabilised.
(source)