Apple Launches iPhone 8 and iPhone 8 Plus (PRODUCT)RED™ Edition
by Habeeb Onawole ago0
For over a decade now, Apple has partnered with (RED), an organization that helps provide funds to fight HIV/AIDS in Africa. It has been able to raise over $160 million through the sale of (RED) products and it plans to do more. This year, Apple has released the iPhone 8 and iPhone 8 Plus (PRODUCT)RED™ Edition as well as accessories for other products. And just like before, a percentage of the profits will be passed on to the organization.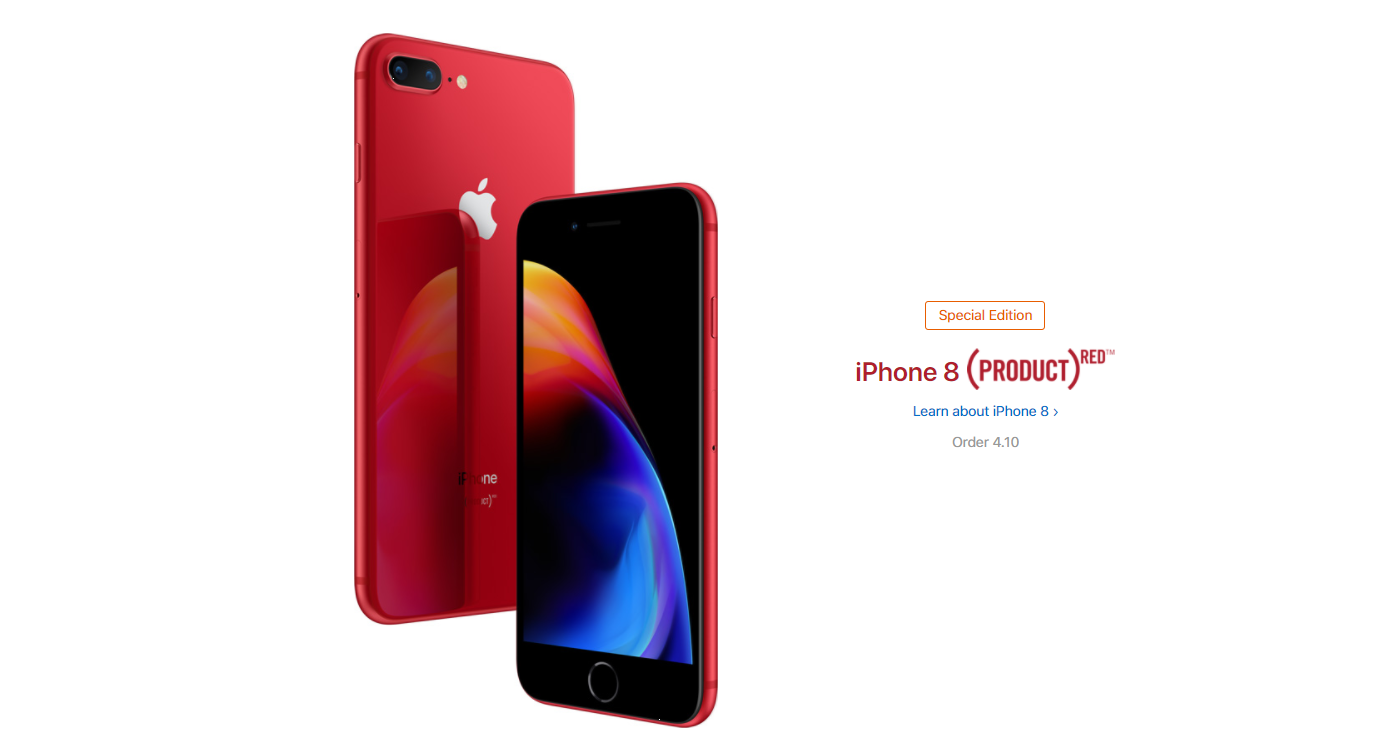 The iPhone 8 and iPhone 8 Plus originally launched in Gold, Space Gray, and Silver. if you don't fancy any of those colors, you can buy the (PRODUCT)RED™ versions and also contribute to charity. What is even better is that unlike the iPhone 7 and iPhone 7 Plus (PRODUCT)RED™ which have white bezels, these two come with black bezels.
Sadly, the iPhone X didn't get a Product(RED)™ version but Apple released red cases (leather and silicone) for it and older models. They also released (PRODUCT)RED™ straps for the Apple Watch.
READ MORE: Apple Is Developing Micro LED Displays For Its Smartwatch, AR Device, And A Large Unknown Product
The new iPhone 8 and iPhone 8 Plus will go on sale tomorrow. We do not know if they will sell for a higher price than the other color variants but we won't be surprised. The other special edition accessories can be purchased right away on the official site.