Apple Is Developing Micro LED Displays For Its Smartwatch, AR Device, And A Large Unknown Product
by Michele Ingelido ago0
According to a new report published by Digitimes, Apple is developing micro LED displays for several devices. The Cupertino giant is working with TSMC in order to create micro LED panels for both small and large-size devices. The ones for small-size devices are said to be developed on silicon-based backplanes and they should be present in two upcoming devices from the company. We are referring to the next Apple Watch and an augmented reality wearable which should be a headset or something like Google Glass and Microsoft HoloLens.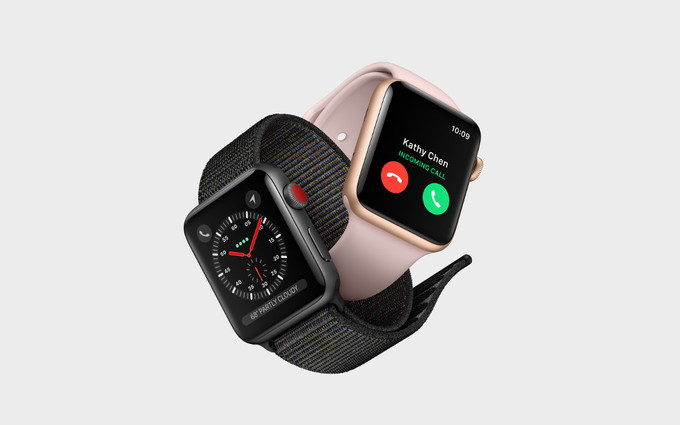 The info comes from Digitimes Research's senior analyst Luke Lin, who has also suggested that Apple is actually working on two sizes of micro LED displays. The one which we will see on an upcoming Apple Watch has a size of 1.3 to 1.4 inches, while the one for the AR wearable device has a 0.8-inch size. At last, there is a third micro LED display in development which belongs to a large-size device. It is said to be a device with a display even bigger than MacBooks. So, expect an upcoming iMac personal computer to sport a micro LED display.
RELATED: Apple's New 9.7-inch iPad Fueled by A10 Fusion SoC Supports Apple Pencil
According to Luke Lin, the cost of these innovative displays are 4 to 6 times higher than the display of the actual Apple Watch. Further, the upcoming smartwatch will be the first such device to sport this display. The micro LED panel which is expected to be on the future Apple Watch is rumored to enter mass production in the second half of this year or in early 2019. Further, the mass production of the large-size micro LED panel is expected to begin in 2019 or even later. Luke Lin also stated that there is no info about the beginning of mass production for the small-size micro LED display which will power the alleged AR device by Apple.
(Source)