One of the companies under Xiaomi's Mi Ecosystem is 90Fun (Shanghai Runmi Technology Co.). They are known for their backpacks, running shoes, jackets, and suitcases. The manufacturer's latest product is the 90Fun Passport Suitcase and it does have some interesting features.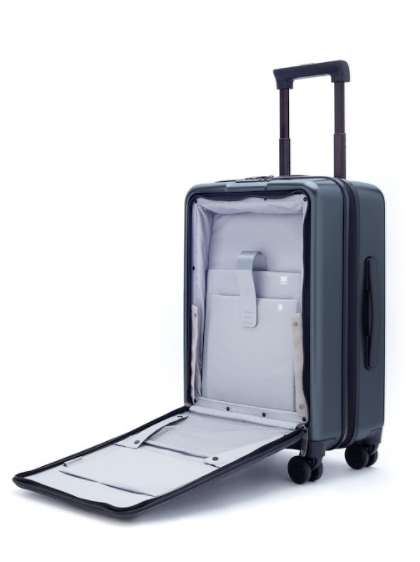 Most suitcases have one large compartment for your clothes and shoes and a few pockets to keep documents and gadgets. These pockets are not specially designed to hold your precious gadgets and documents just like a backpack and sometimes you have to open the main compartment to access them. The Passport Suitcase fixes that.
The suitcase has a separate compartment made just for your gadgets, travel documents, and any other personal items you need quick access to. There is a slot for your laptop, one for your phone, and a couple more for passports and wallets. The good thing is that the compartment has a high level of protection as it is said to be 100% crush-proof.
The compartment itself has a TSA lock separated from the main one.
READ MORE: Xiaomi Turned 8 in April: We Pick The Top Smartphones From The Company Till Date!
The main compartment which has a 36L capacity for your clothes and other items still has the traditional pockets for toiletries and the likes. The top part where the gadgets are kept is made of  EVA and is waterproof with a 3-rib cover design. The rest of the suitcase is also made of a sturdy material that can survive a bit of rough handling.
The 90Fun Passport Suitcase is already available for purchase for $149 but you can get it for $20 less with free shipping.