Some Galaxy S9 Users Report Black Crush & Color Banding Issues with the Display
Samsung Displays is one of the lucrative arms of the conglomerate. The company is good at manufacturing some of the world's best AMOLED panels. As a matter of fact, the AMOLED screens from Samsung are one of the reasons why many users buy their products. The Infinity Display on the recently released Galaxy S9 and S9+ is rated as the best mobile display in the market.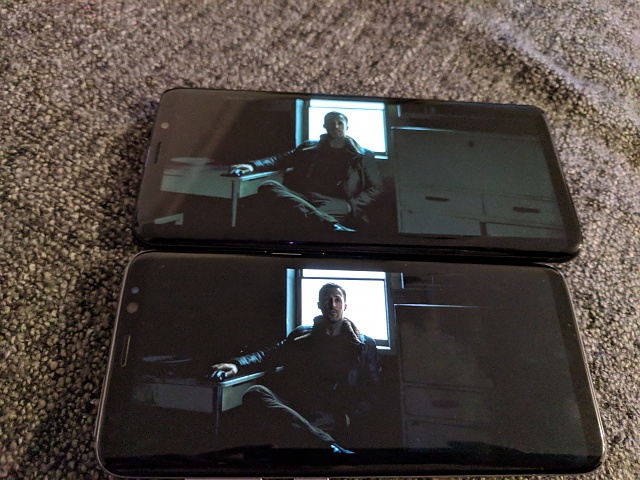 Unfortunately, Samsung's mobile displays still have their fair share of controversies. The Galaxy S9 which was announced in March also is being reported to have colour banding issues when rendering dark/black images.  The issue is termed as Black crush and it refers to a phenomenon where the screen has issues displaying shades of dark accurately, resulting in a grainy or a pixelated picture with blocks of black.
Read Also: Samsung Galaxy S9 mini Spotted with Snapdragon 660, 4 GB RAM
The black crush effect would be noticeable when watching dark images or videos as details are lost similar to a heavily compressed file. It is not an entirely new issue as many users have complained about this on the previous generation devices as well. Samsung is yet to comment on the issue but we believe it is a minor issue affecting only a few Samsung models.
(source)