Huawei P20 Review – A Solid Flagship Smartphone
It seems that everyone's talking about the Huawei P20 Pro but the regular P20 is also a flagship phone that was recently announced. It has a similar design with a notch display, all new dual Leica camera setup, and great specs. As always, if you want to learn all the pros and cons of this device, read out full Huawei P20 review.
VIDEO REVIEW
UNBOXING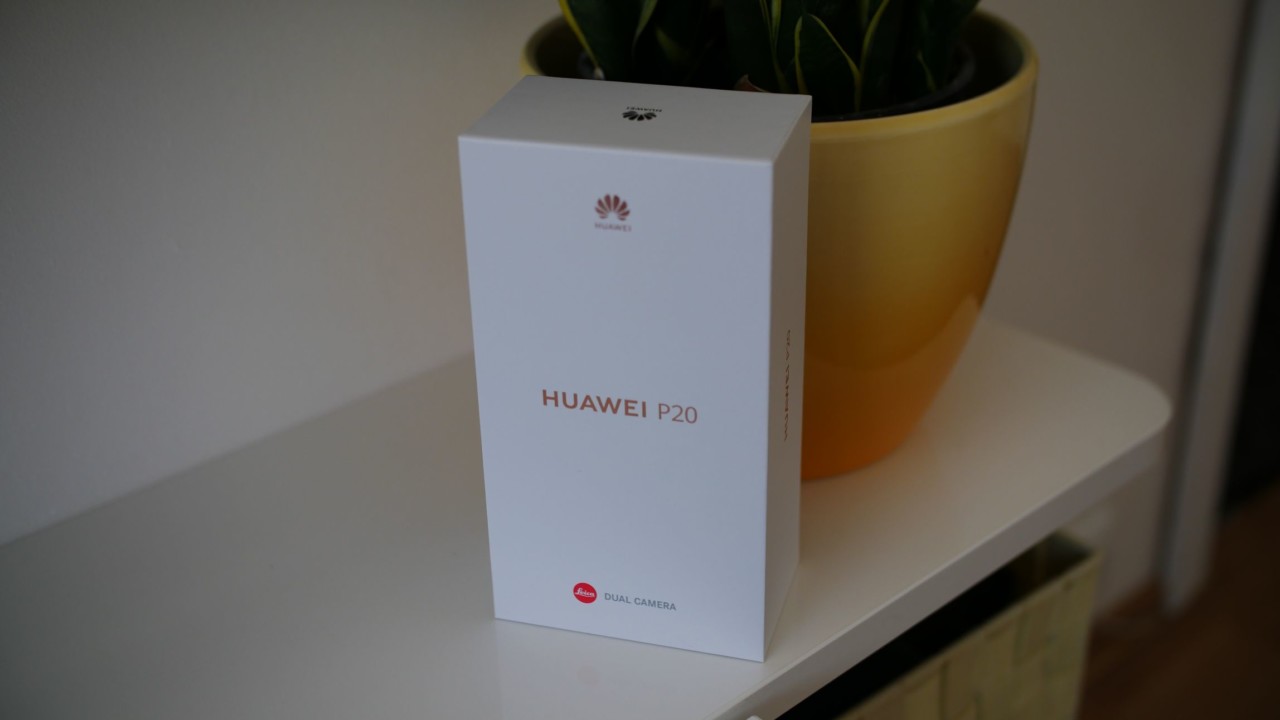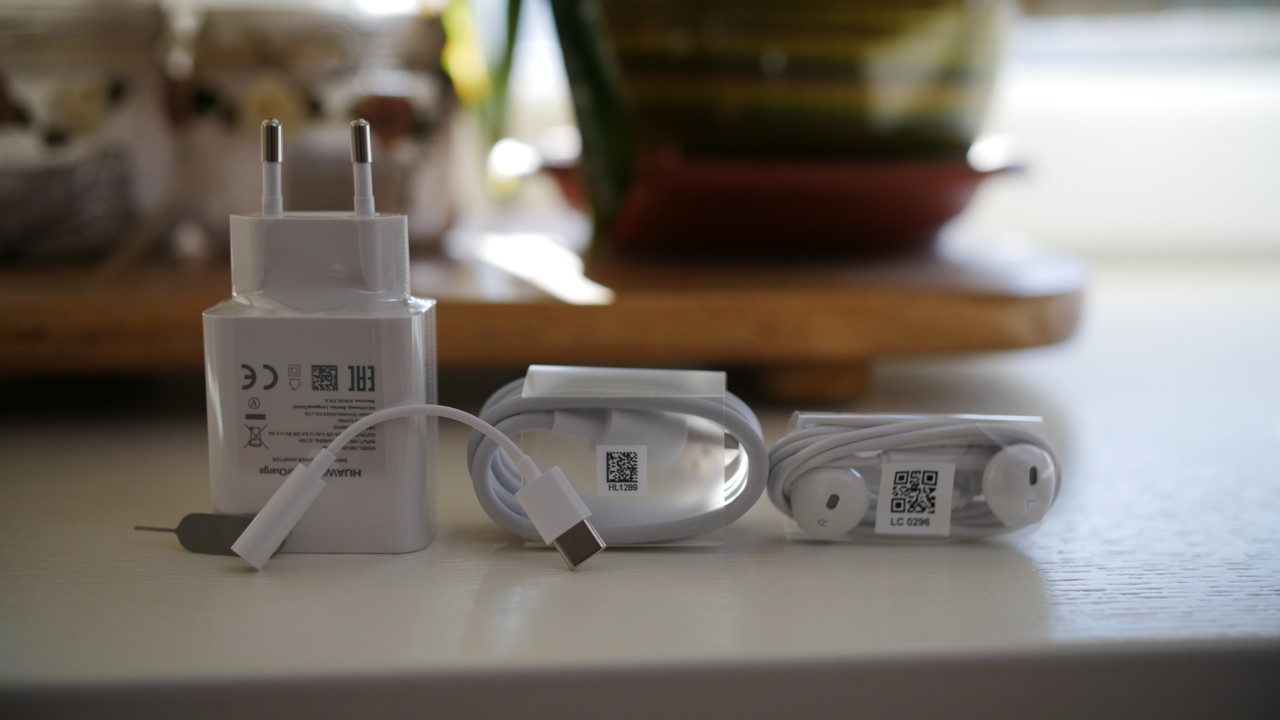 The P20 ships just with a cable, a charger, a pair of earphones, a headset jack adapter and SIM ejector pin.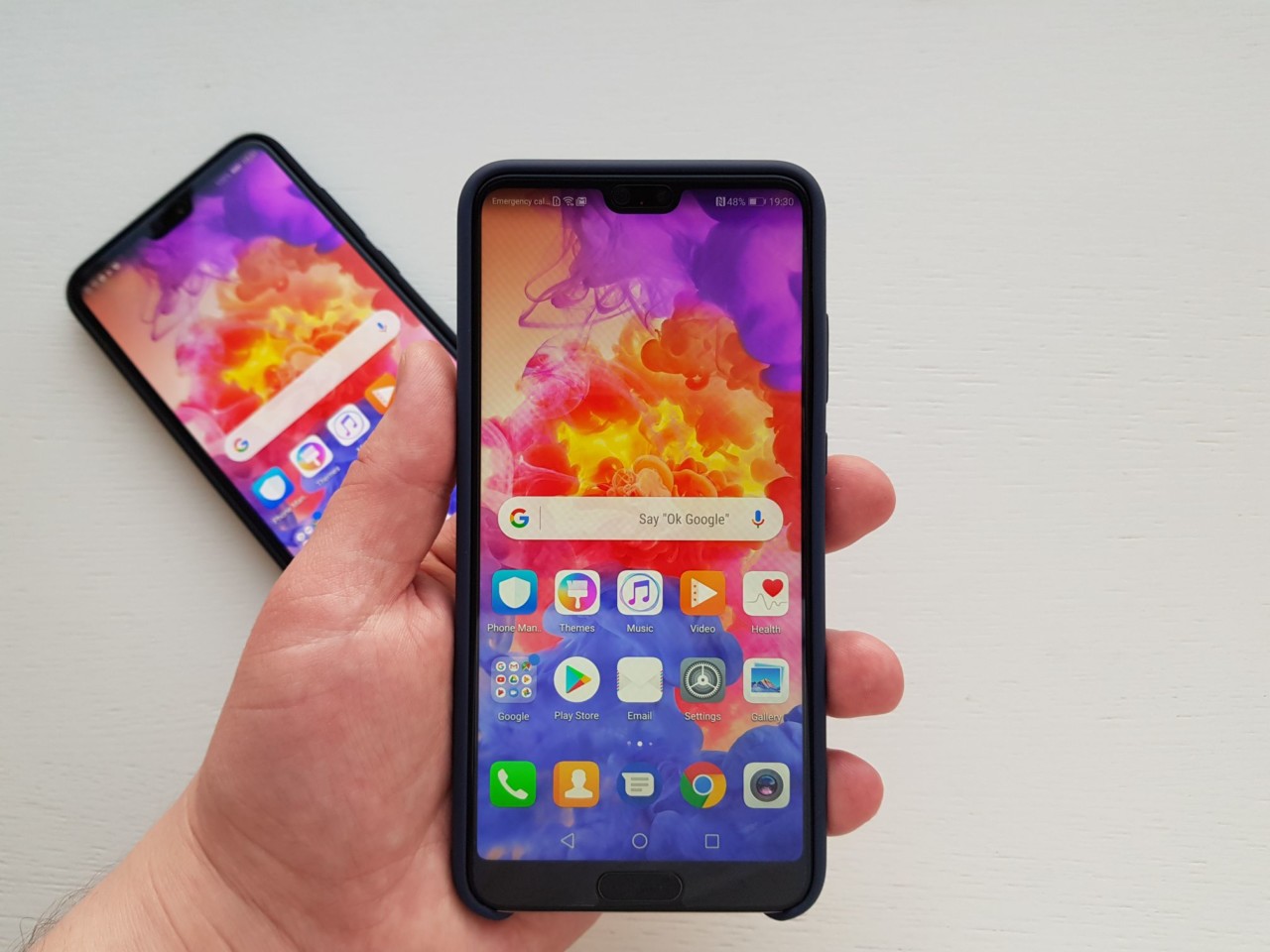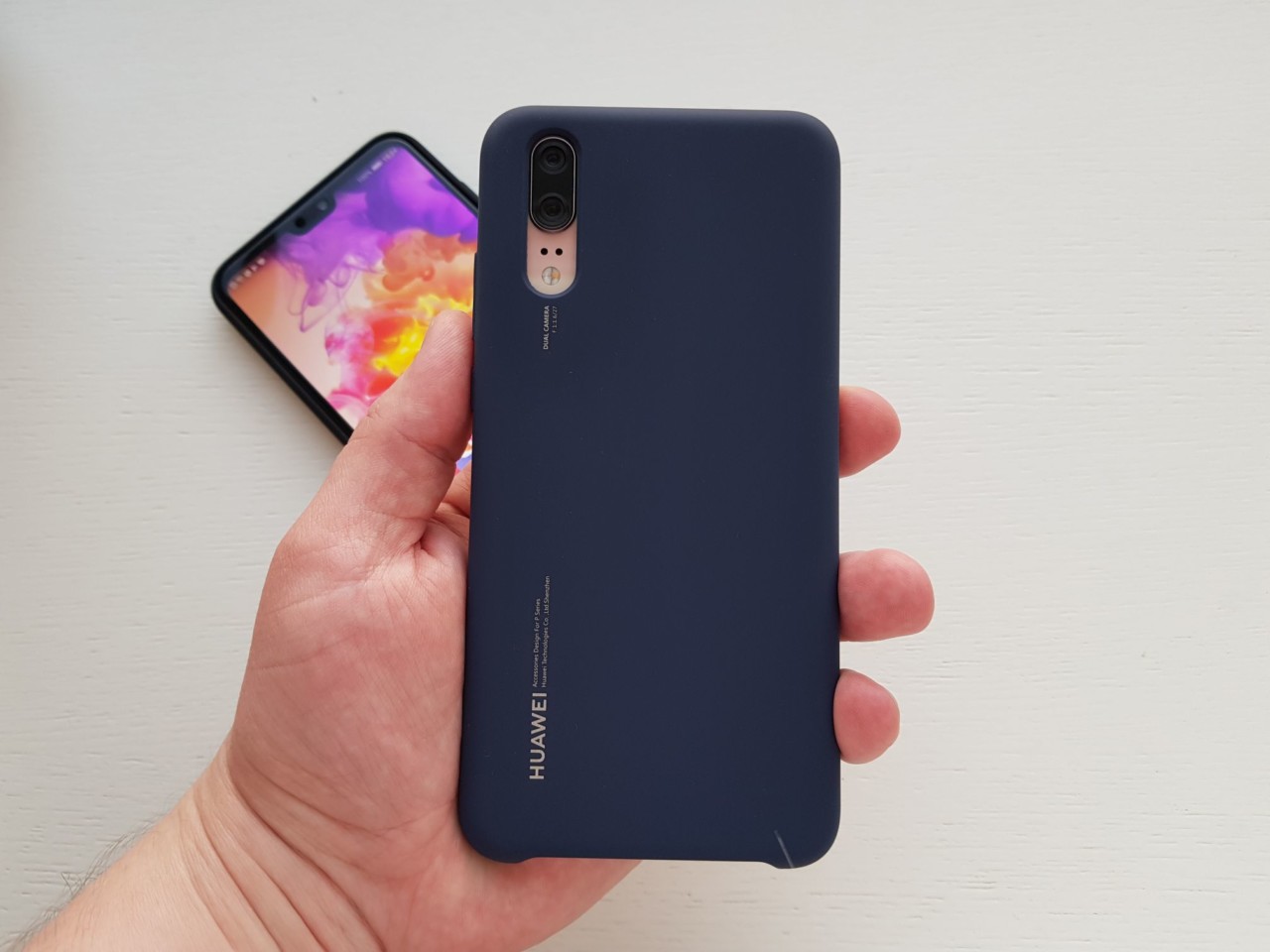 Finally, retail units will have a case but I'm not sure if it will look the same as the one I have, which is really nice.
DESIGN and DISPLAY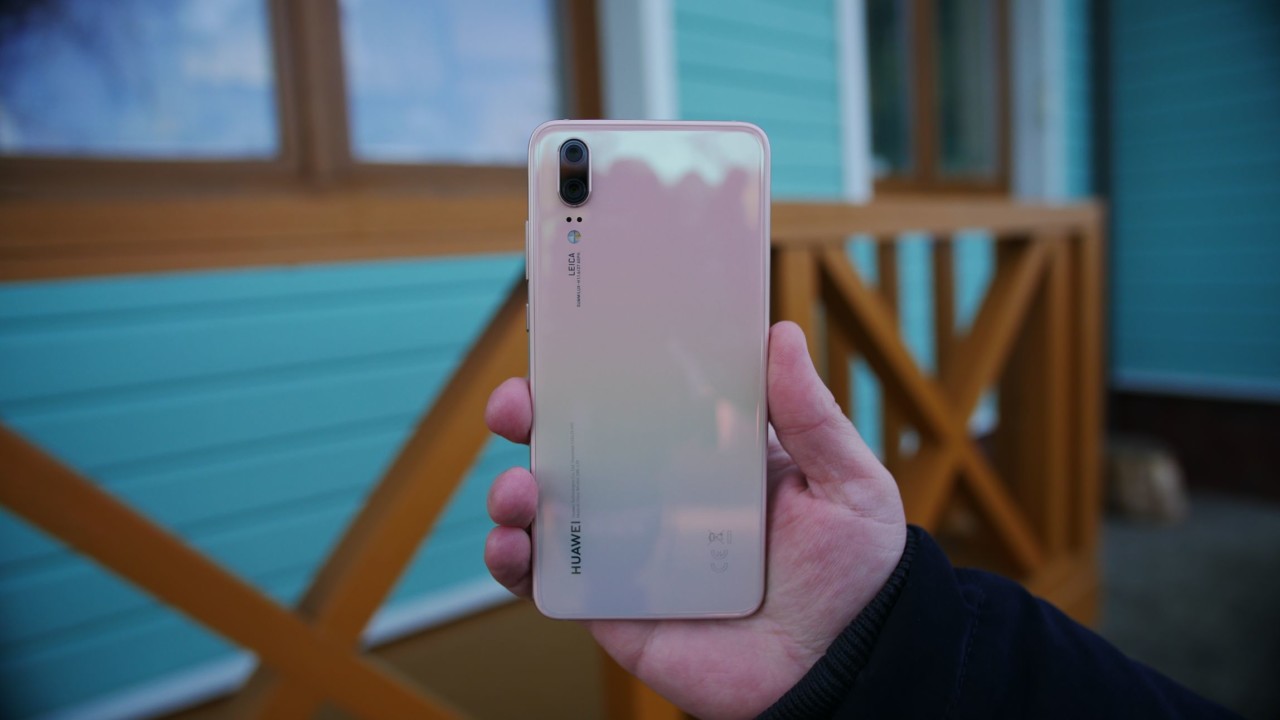 Once you pick the P20 up, you are definitely going to feel that it is a smaller phone than the P20 Pro and that's a good thing – it's easier to manage the device in one hand.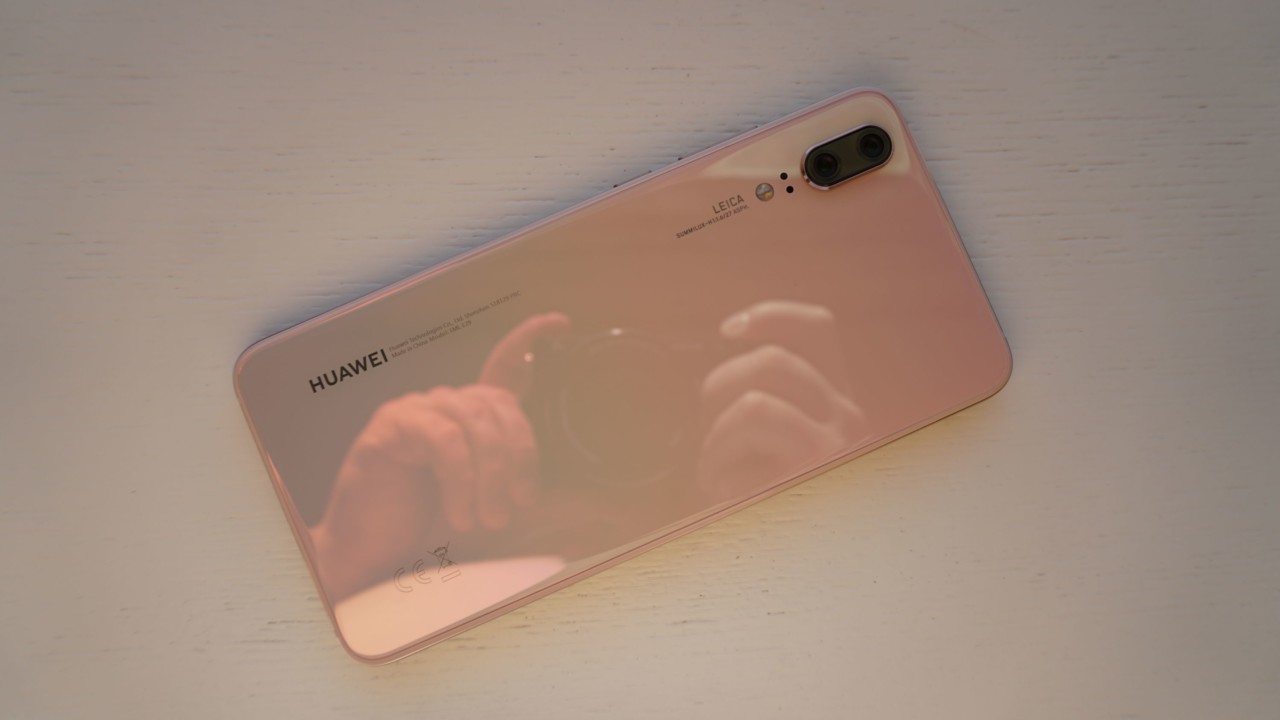 I have a pink gold color option that has a gradient finish. That means that the phone changes the looks in different lighting. In practice, I love the way the P20 looks and feels. The build quality is nothing short of a true flagship thanks to the metal frame and slightly curved glass backplate.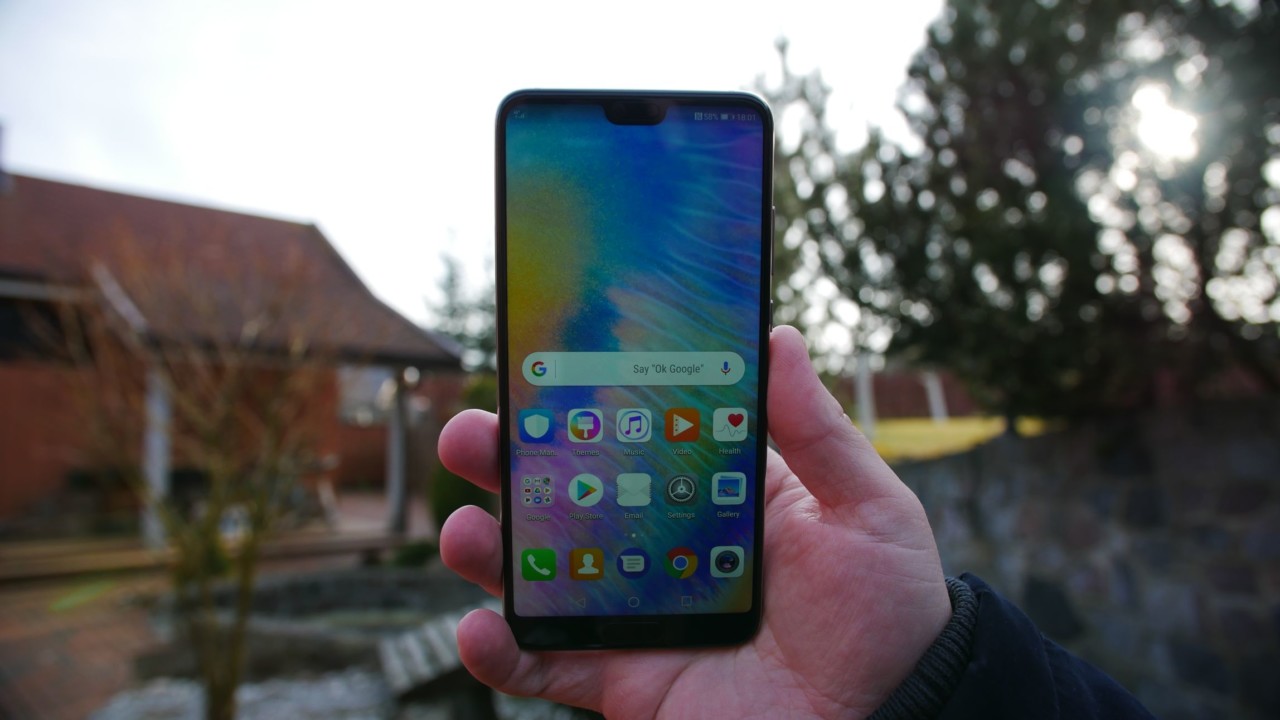 Even though the display on the P20 is slightly smaller than the one found on the P20 Pro, it sports the same resolution. The phone uses LCD panel instead of OLED but I found the quality of screen to be very good.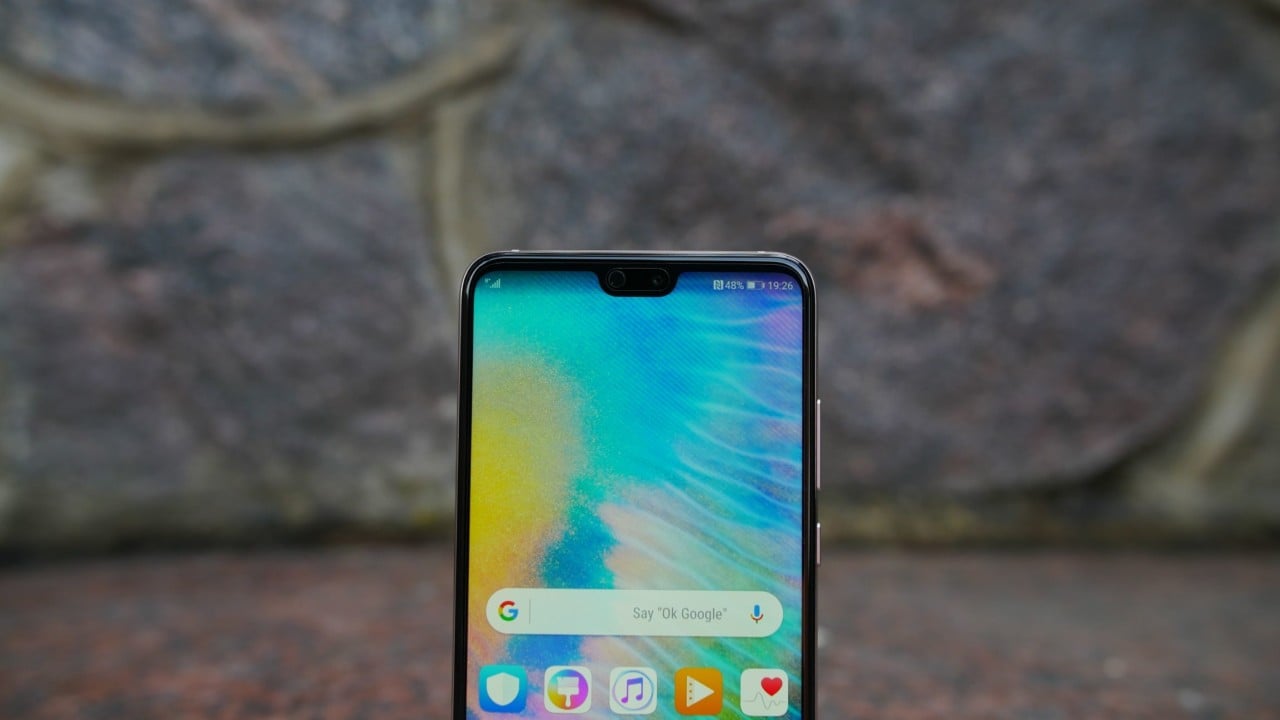 Inside the notch, you can find a beefy 24MP selfie shooter. Just a bit more info about the notch: you can hide it if you don't like it.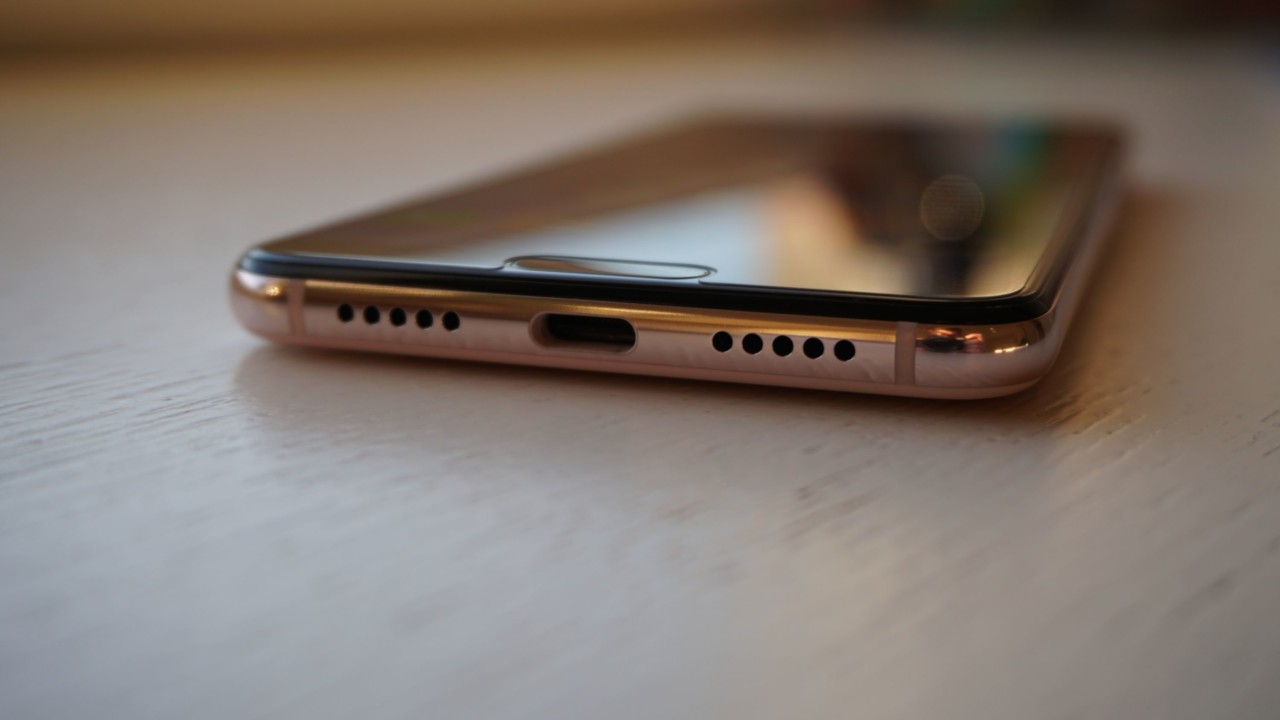 There is a loudspeaker on the bottom of the device. It may not sound as great as the dual stereo system on the P20 Pro but it is also pretty good.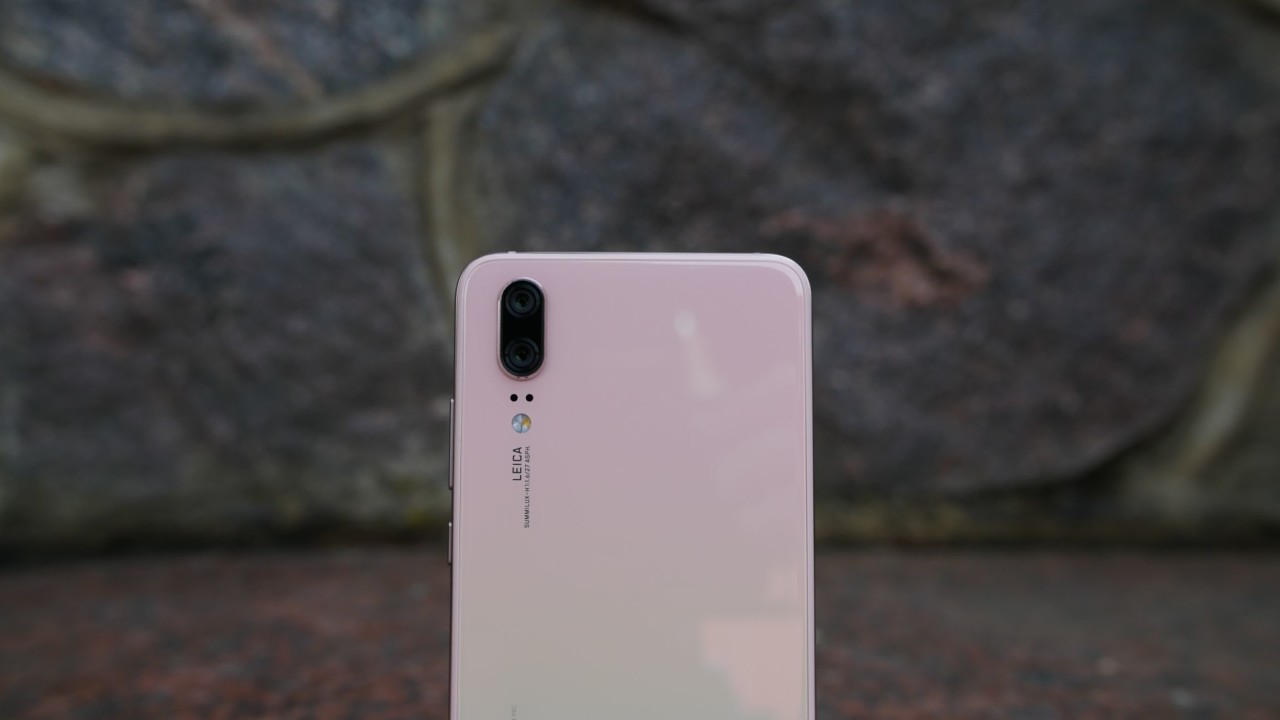 One major difference between the Huawei P20 Pro and the P20 – camera setup. The P20 does not have 3 cameras but it ships with a brand new dual Leica system that is capable of taking very good images too. The device ships with a 12MP RGB sensor and 20MP monochrome lens.  I will talk about cameras in detail a bit later in this review.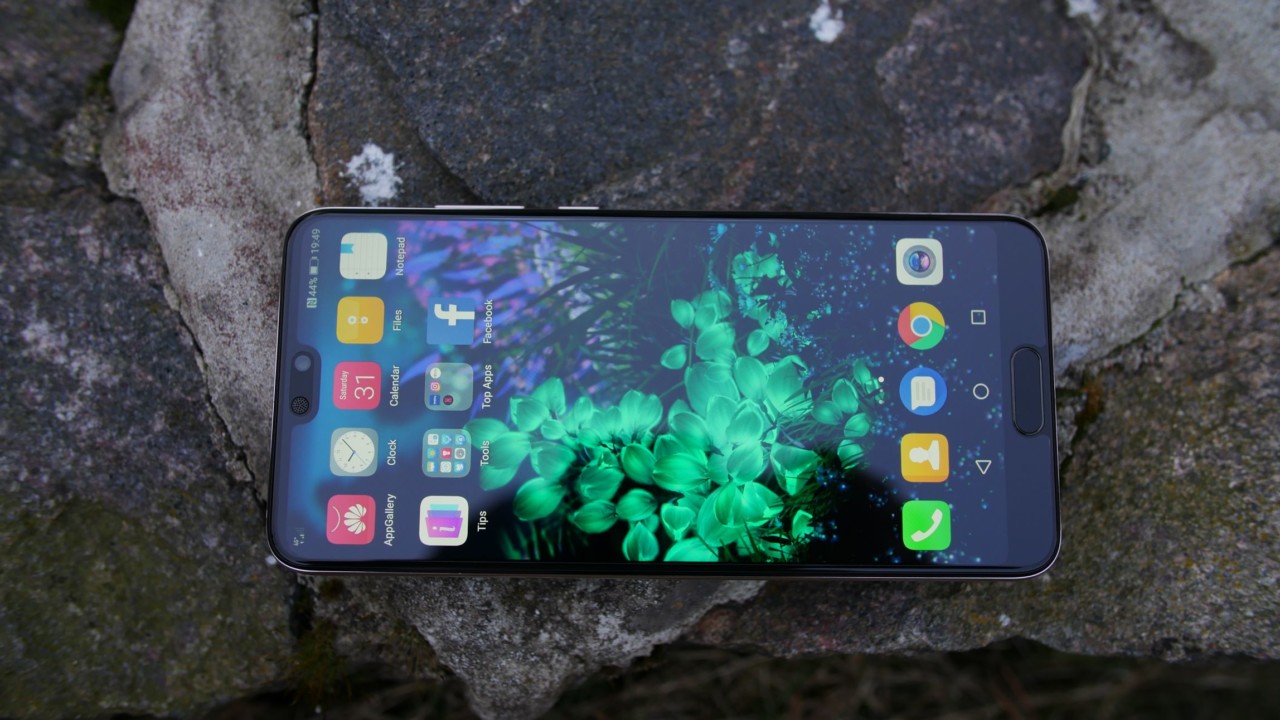 Another difference – the P20 has a lower IP53 water and dust resistance rating. Honestly, I forgot about it when I was reviewing this phone and I kept the phone underwater for quite some time. Good news is that the phone survived and works as new. However, I don't recommend you submerging your P20 underwater like I did.
Other features are pretty much identical to the P20 Pro: you get a super fast and reliable fingerprint scanner and Face ID that usually works very well and it allows you to unlock the phone very fast. You also get a nice LED notification light but the phone does not have a headset jack, so you would need to listen to music using the supplied adapter. Sound quality is really good, just like on the P20 Pro.
HARDWARE and PERFORMANCE
The Huawei P20 ships with almost the same specs as the P20 Pro but it has just 4GB of RAM instead of six (Kirin 970 chipset and 128GB of non-expandable storage).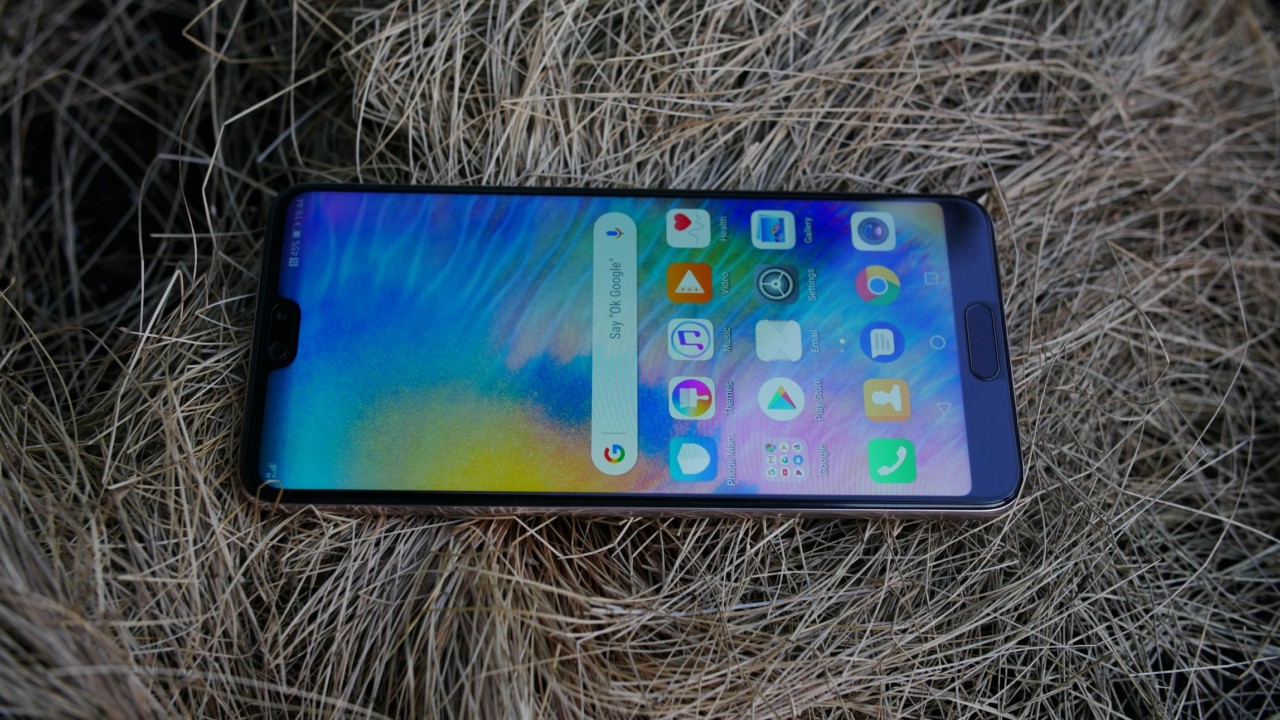 In practice, I didn't really notice that the P20 has less RAM than the P20 Pro. I usually start testing phones with playing 3D games to make the processor and GPU work. The overall gaming experience is great as games usually load fast, there is no stutter or lag even if you play the most demanding titles. The performance is great, identical to the P20 Pro.
USER INTERFACE
Just like the Huawei P20 Pro, the P20 runs on Android 8.1 but it looks a lot different than stock Google's user interface.
As I said in the P20 Pro review that I suggest you check out, I got used to using Huawei phones that run on the EMUI. Yes, it's different but it has grown on me and I mostly like it for its speed and flexibility. I've used the P20 for more than 2 weeks and I'm yet to see the phone lag or stutter. Huawei assures that the phone will remain fast even after 2 years since the AI-powered Kirin 970 chipset has integrated neural processing unit that helps allocate resources to the specific task every time you use the phone. Well, so far so good.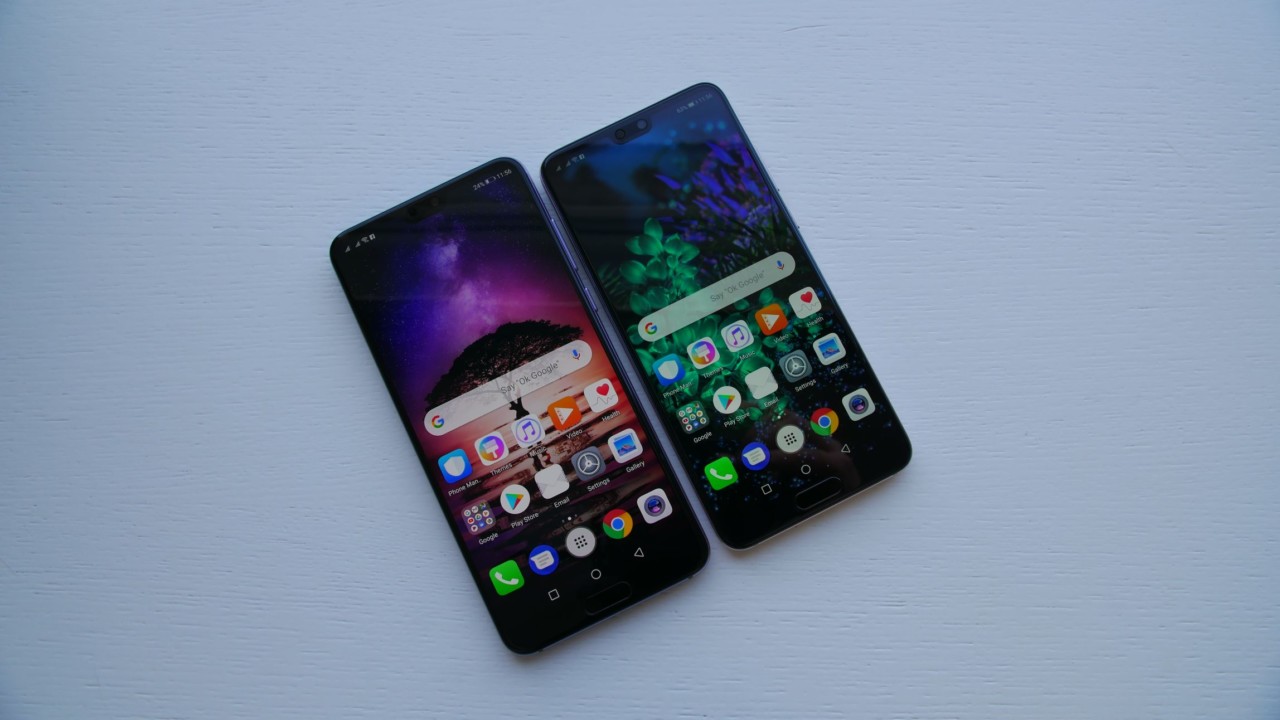 I also like the extra features and customization options Huawei implemented. I can't say that I need all of them but I found some features to be very useful. It may feel weird at first but I love running two apps side by side by drawing a line in the middle of the screen using a knuckle. That's just one of many features Huawei gives you with this phone.
CAMERAS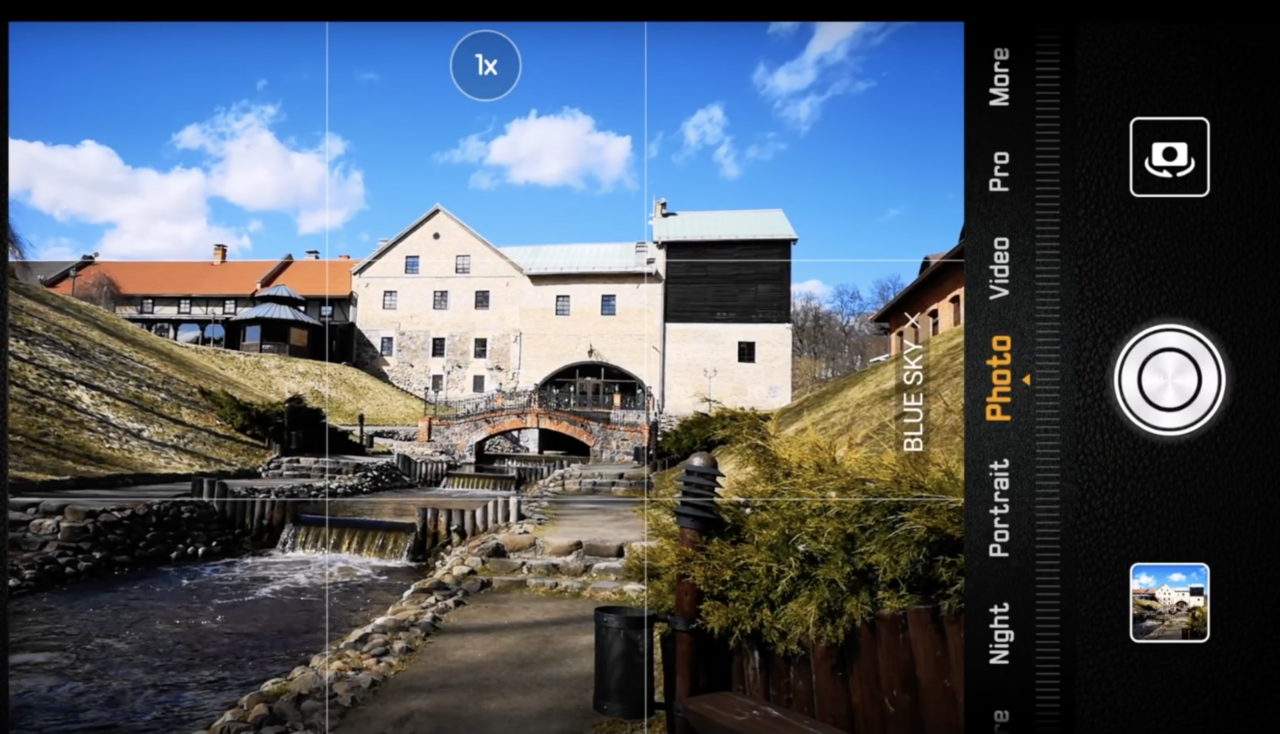 I found the camera app to be really fast and easy to use. My favorite shooting modes include a pro, portrait, aperture and a night mode. One thing that bothers me is that you need to switch the resolution to 10MP if you want to use optical zoom. It's really annoying and I wish resolution could switch automatically.
Speaking of that zoom, pictures look really nice and sharp.
Daylight image quality is very good thanks to no small part of an AI-powered camera app that detects the scene and applied the best camera settings automatically. As I said in the full P20 Pro review, some images may look oversaturated and punchier than usual but I don't think it's a bad thing since most of the images you take are probably going to end up on social media anyway, and they will look nice out of the box. To be honest, it's hard to see a difference between the quality of daylight pictures of the P20 and the P20 Pro. Both phones can take wonderful photos.
Portrait and aperture modes are used to take pictures with bokeh effect and I think that the overall image quality is pretty good. The objects are sharp and nicely separated from the background with just minimal artifacts.
Low-light is where the P20 shines. Well, if you use the auto-mode, the pictures could have less noise and grain but a dedicated night mode does all the magic. You can take long exposure shots without using a tripod thanks to AI-powered OIS system. While the quality of pictures is slightly worse than on the P20 Pro, it's still very good and among the best in the game.
Selfies look really nice even though the beauty mode is pretty aggressive.
4k video is very sharp, detailed, continuous auto-focus is reliable and super fast but… video stabilization does not work in 4K mode and you end up with shaky footage. That's really frustrating but hopefully, this can be improved with the future software updates since the hardware is there. 
If you don't need 4K, 1080p video looks much better in terms of smoothness. The footage is very stable and it looks nice but obviously, you are losing the sharpness of 4K. It's worth mentioning that quality of the video is very similar or even identical to the Huawei P20 Pro's quality.
1080p selfie video looks pretty nice as there is plenty of detail and sharpness, and the sound recording quality is good.
You can also record short clips at 960fps in 720p and the quality is quite decent.
CONNECTIVITY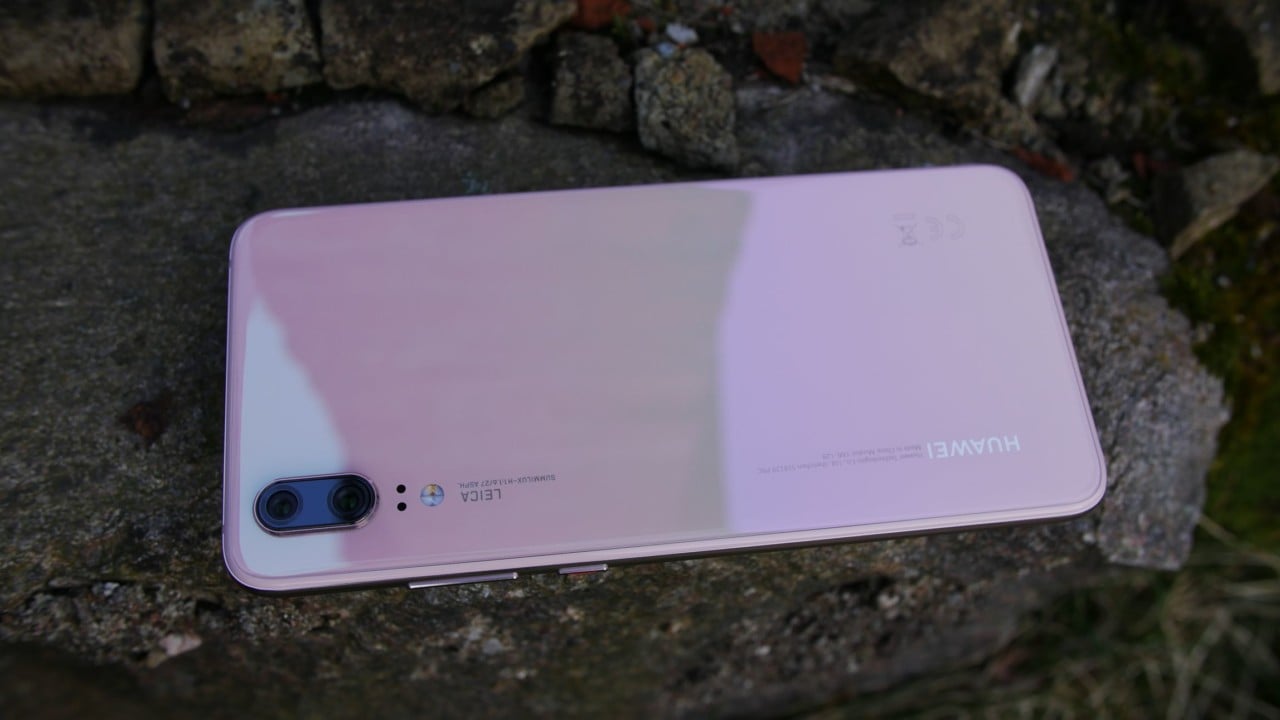 The P20 is equipped with great mics and earpiece that assure good call quality. I also found signal reception to be very good and other connectivity options like Bluetooth, Wifi and GPS work fine. Finally, there are plenty of sensors to choose from, just like on the Huawei P20 Pro.
BATTERY LIFE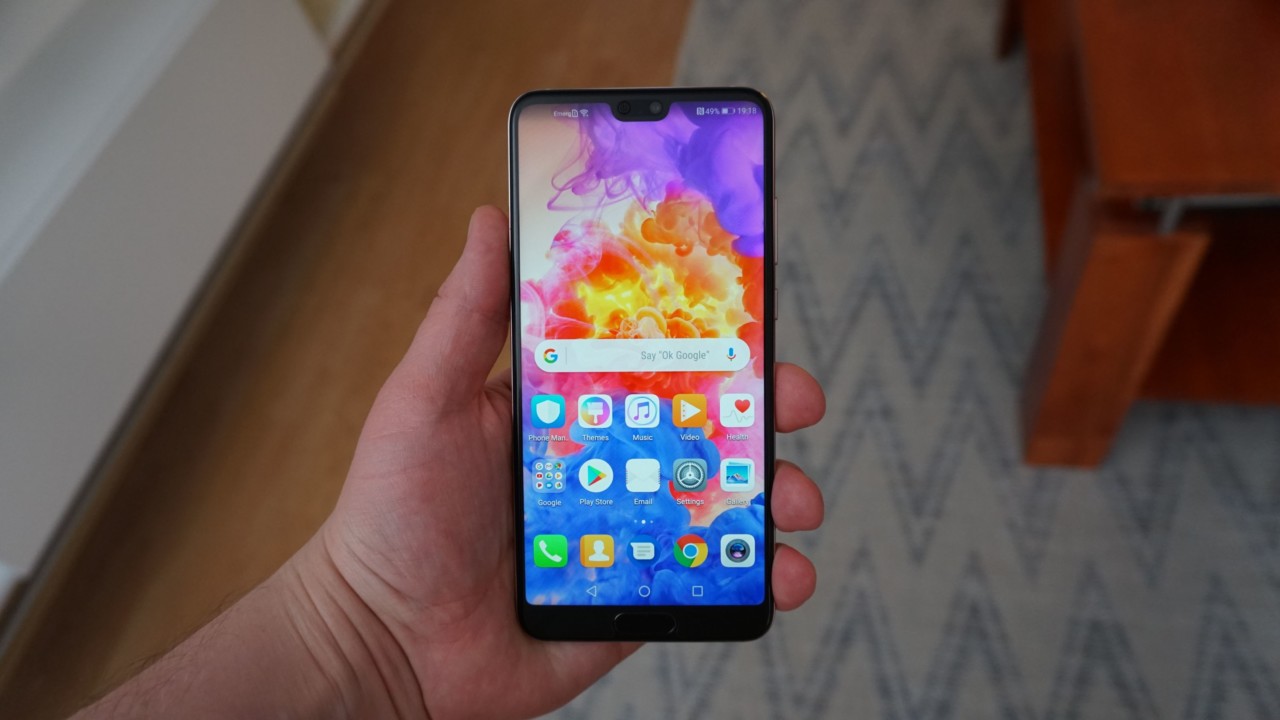 Battery life is definitely one of the strong sides of the P20. Even though it has a smaller power bank than the P20 Pro, it has a less power hungry display to power up. On average, I was able to achieve about 7 hours of screen-on time, which is a very impressive result. Finally, you can charge the device in just about 1,5h using the supplied Huawei's fast charger.
CONCLUSIONS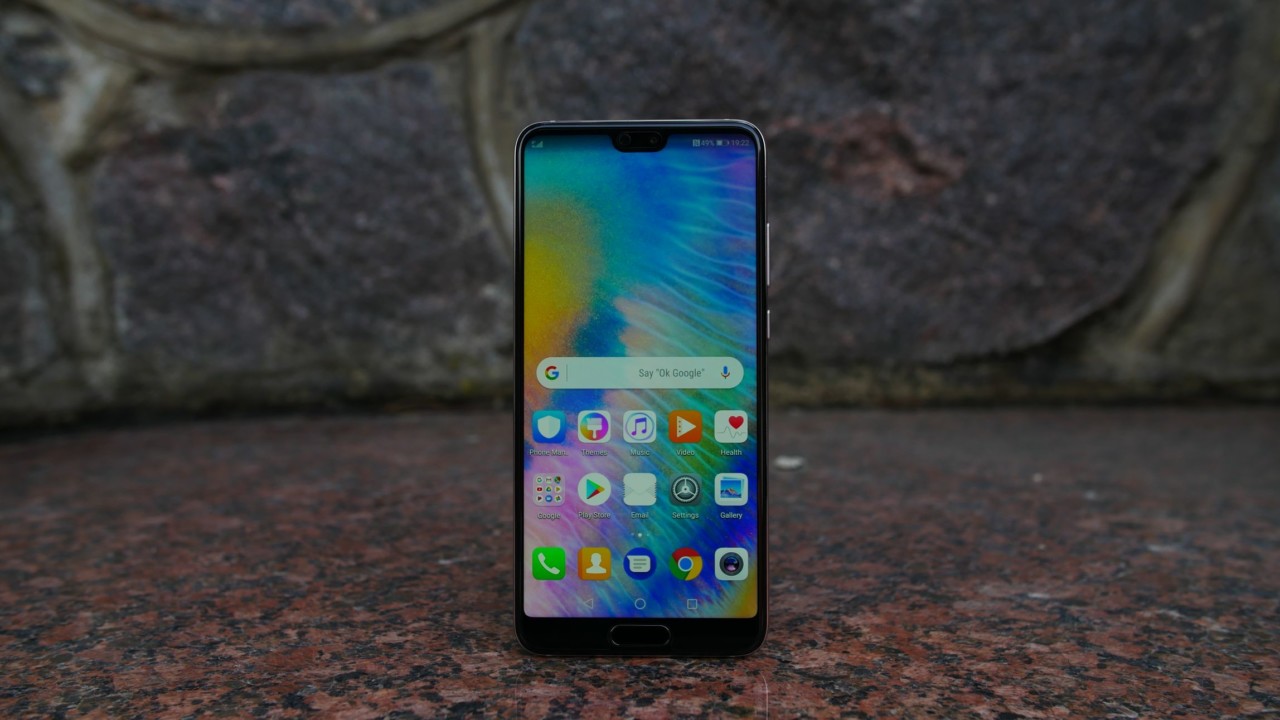 The Huawei P20 shapes up to be a solid all-around smartphone that costs less than the P20 Pro and other flagships out there. It's smaller and lighter than the P20 Pro, yet it sports the same good build and very similar design. I also like the P20 for it's nice and sharp display, great overall performance, very good cameras and solid battery life.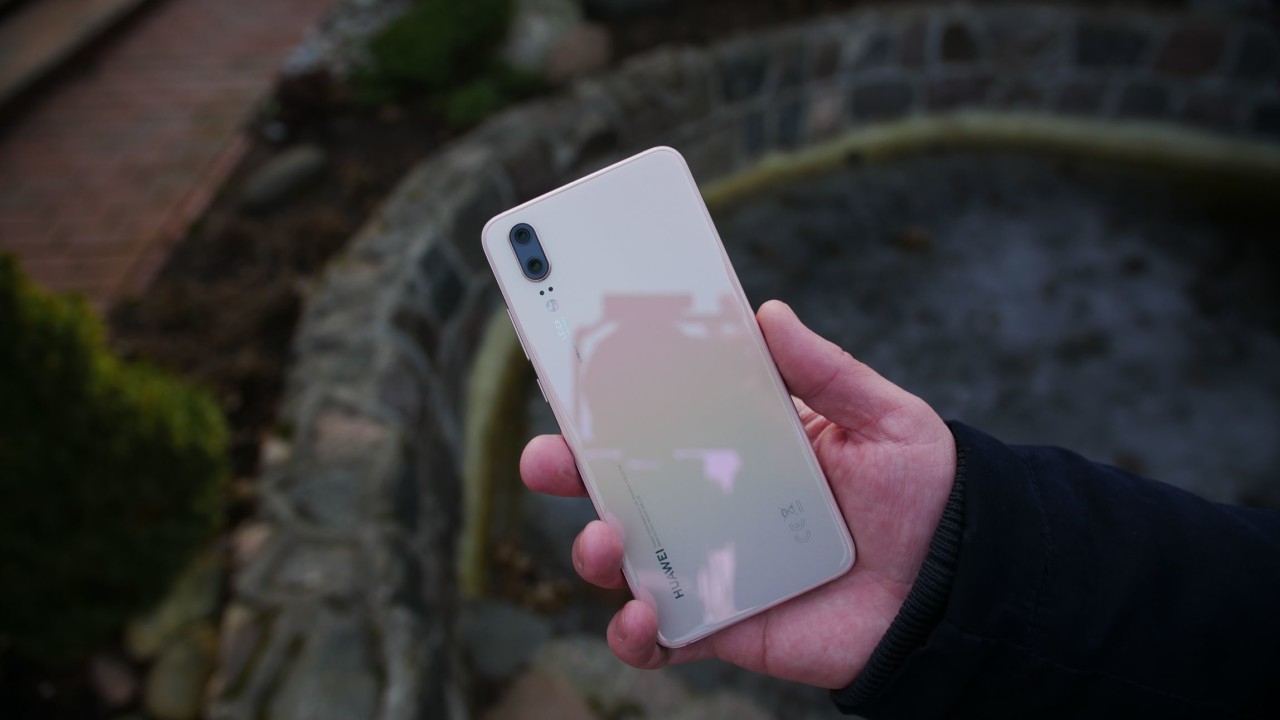 However, the P20 shares similar issues to the P20 Pro: 4K video lacks image stabilization, there is no headset jack, no microSD card slot, and no wireless charging.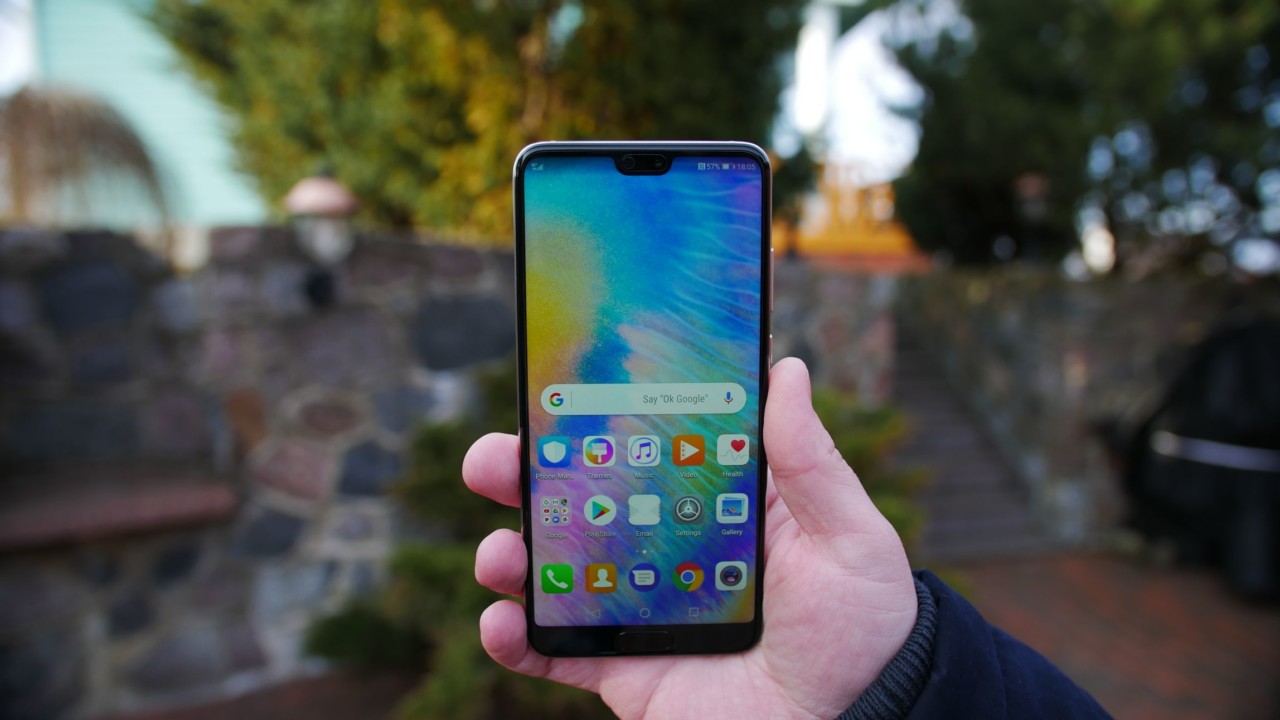 At the end of the day, the P20 is still a very good smartphone, despite a few flaws. In fact, it is a legit flagship phone that costs less than the P20 Pro but it has most its essential features that are packed into a premium metal and glass body. With a notch.
Huawei P20 at Oppomart