MediaTek-Powered Xiaomi Cereus Seen on Geekbench, May Be Redmi 5X
by Habeeb Onawole ago0
None of Xiaomi's new Redmi phones is powered by a MediaTek processor but it may not remain like that for long. A new Xiaomi smartphone codenamed Cereus powered by a MT6765 SoC has been seen on Geekbench, and there are rumors it may be the Redmi 5X.
The Xiaomi Cereus was benchmarked a few days ago. It runs Android 8.1 Oreo and has 3GB of RAM. Powering it is a MediaTek MT6765, an octa-core processor clocked at 2.0GHz.
Information on the web says the chipset is built on a 12nm node like the Helio P60 which means it should have better efficiency and performance than the 14nm Snapdragon 450. A Geekbench test for the SoC from last month shows that the chipset reaches up to 2.3GHz in clock speed.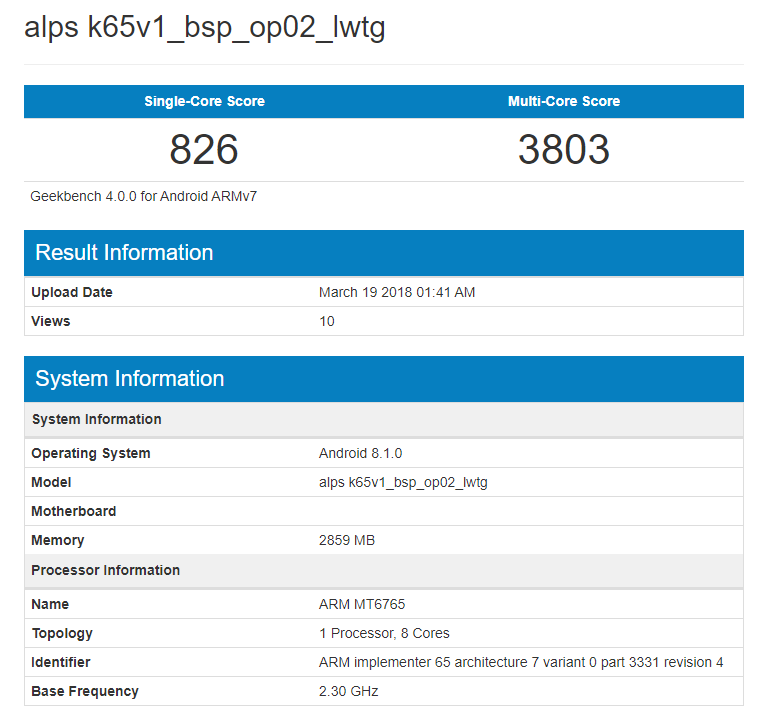 There is also another Geekbench listing that shows that Xiaomi isn't the only one developing a device powered by the processor. A Vivo phone was benchmarked last month with the same chipset but has 4GB of RAM.
The Xiaomi Cereus' scores are a bit lower than that of the test device and the Vivo phone. This may be due to the higher clock speed on the test device although it also has 3GB RAM, and the Vivo having 4GB RAM.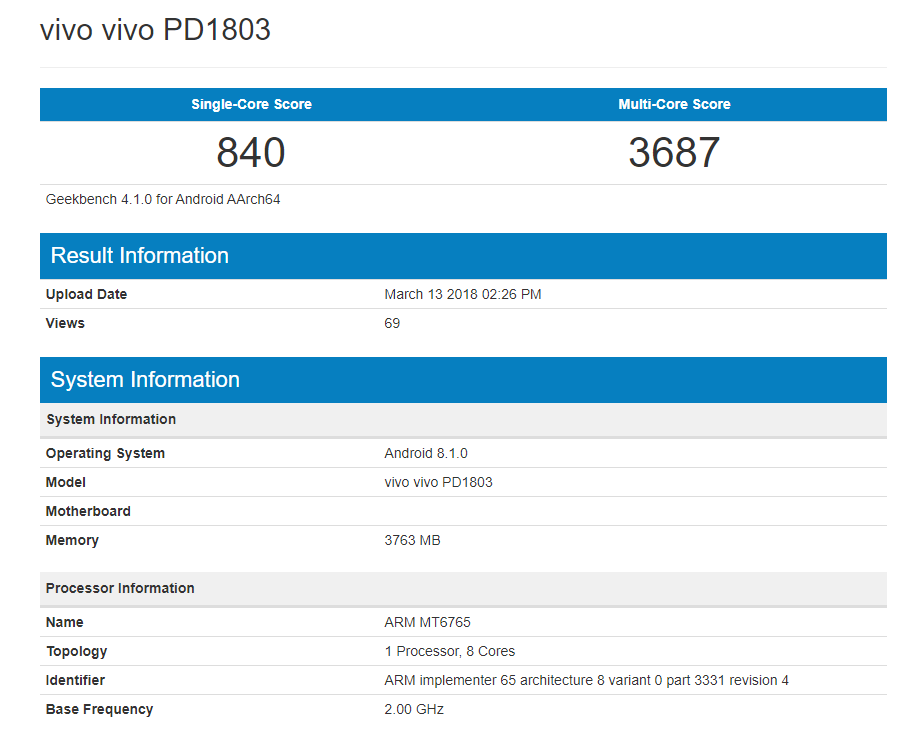 The big question is what device is this? There are some saying that this may be the Xiaomi Redmi 6A but seeing that the Redmi 5A is just 4 months old, that may be far-fetched. Others say this may be the Redmi 5X. This makes sense since the Redmi 4X doesn't have a successor yet.
The Redmi 4X was released in May 2017. The Cereus showing up just a month to the 1st year anniversary of the Redmi 4X doesn't look like a coincidence. So there is a chance the Redmi 5X will launch next month. We may actually be in for a surprise and get it much earlier, possibly alongside the Mi 6X on April 25.
READ MORE: Xiaomi Targets 3 Months For Release of Kernel Source Code For New Devices
What do you think of the Xiaomi Cereus/Redmi 5X? We are particularly excited to see what MediaTek's new processor has to offer but we want to know what you think too.