Prototype of Microsoft's Nokia Moonraker Watch That Was Never Released Surfaces
The Nokia brand is now being controlled by HMD Global Oy and the performance of the brand has been pretty impressive since the release of the Nokia 6 last year. We won't forget in a hurry Microsoft's failed efforts at reviving the Nokia brand both on the smartphone and smartwatch end. The company gave up on both the smartphone and smartwatch business after the Lumia 950s and second generation Microsoft Band devices. But the company was at some point very committed to the smartwatch industry, but the company eventually decided to leave the wearable market.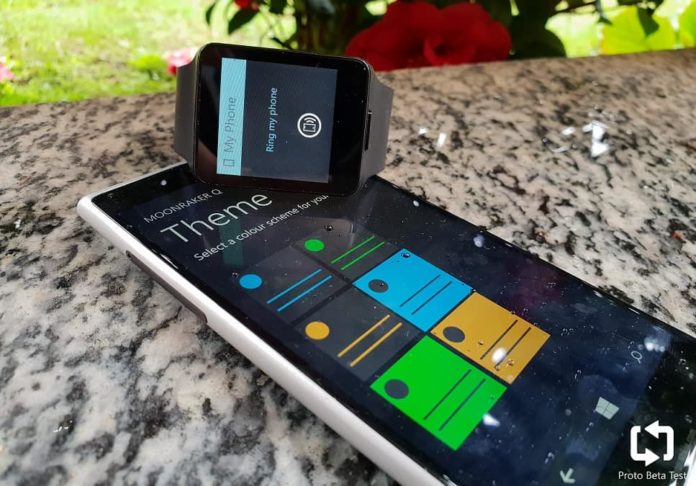 Before quitting the wearable market, Microsoft and Nokia tested a prototype smartwatch called "Moonraker" but the company eventually didn't release it. Nokia Moonraker had all the features of an advanced smartwatch and existence of such a device is a living proof that at some point Microsoft was very committed to this particular business. There have been series of leaked pictures of the Nokia Moonraker showing the design and features of the smartwatch, but a new video has emerged online giving us a closer look at the last firmware update released for the device. The video also shows the entire design of what could've been Microsoft's first smartwatch under Nokia brand.
Read Also: HMD Global Is Bringing Back The Nokia X, Launches April 27
Previous reports have suggested that Microsoft planned to release the Nokia Moonraker smartwatch alongside the Lumia 930 Windows Phone but that didn't happen eventually. The smartwatch featured the signature live tile-based interface similar to the one on the Lumia handsets. It also comes with a single physical button which could be used to toggle between two screens like apps and the home screen. The device also had support for the popular gestures which would have allowed users to have a quick look at notifications and more. The smartwatch also has an app called "My Phone" which looks like a tool to pair it with a phone.
Read More: Nokia 8 Sirocco and Nokia 7 Plus Up For Pre-Orders In India
The Nokia Moonraker has a square LCD display with a resolution of 240×190 pixels, and it also had such features as NFC, gyroscope and some other sensors. A Windows Phone app could have allowed users to customize the watch remotely. Too bad we'll never see this watch in real skin anymore since Microsoft has left the smartwatch market entirely and has also abandoned the Moonraker project.
(source)