360 Mobiles Launching a New "Flagship" Phone in May
360 Mobiles is known for the sleek designs of its smartphones. The Chinese tech giant ventured into the full-screen segment with the launch of the 360 N6 Pro in November 2017. Barely five months after, it has emerged that the company is planning to release yet another premium smartphone. The screenshot of a laptop screen with a powerpoint document affixed with 360's logo recently appeared online.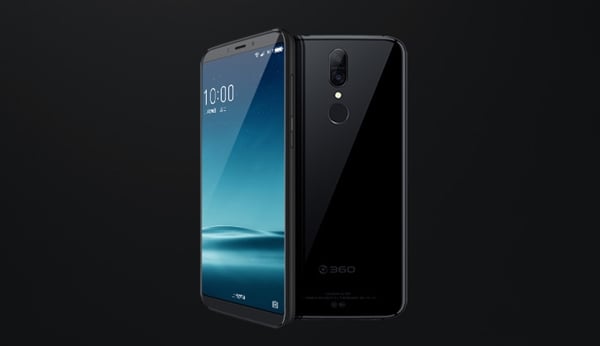 The PPT document showed the new 360 Mobiles flagship model is already being mass produced. The mass production started on April 18 while the finishing touches will be put in place by May. The source also hinted that the 360 Mobiles phone will be released in May which is next month.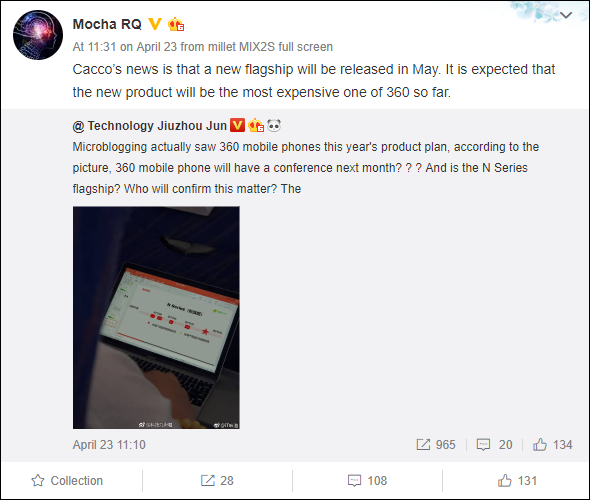 Read More: Mysterious 360 Mobiles Phone Running Snapdragon 670 Chip Spotted on GeekBench
There are no further details about the device at the moment. But recently, an unknown 360 model running Snapdragon 670 chip was spotted on GeekBench. The company has since distanced itself from the chipset the device runs. However, the device will likely not use a Snapdragon 630 chip since that was used n the 360 N6 Lite. A lower Snapdragon 626 chipset may also likely not be used on the device. Thus, the buck still falls on the Snapdragon 670 chipset. We can't say for sure but other specs details revealed on GeekBench include 6GB of RAM, and Android 8.1 Oreo operating system. We expect the device to also come with cost-effective pricing just like previous N-series models but the tipster claims the model will be more expensive than previous N-series models.
(source)